Next year's budget at Texas Woman's University includes a healthy pay raise for the chancellor and funding for two more competitive sports on campus: synchronized swimming and stunt cheerleading.
The TWU Board of Regents approved the fiscal year 2020 budget, including those new measures, during its second day of meetings on Friday morning in Denton.
New sports
The addition of the two competitive sports came after months of evaluation and deliberation, officials said. They made sure that if the university invested in the programs, the programs would be sustainable and good for the students and campus life, according to Andrew Lieber, a consultant with Brailsford & Dunlavey.
"Students who would not typically attend TWU, or looking at it otherwise, would consider coming here," Lieber said.
Both synchronized swimming and stunt cheerleading enjoy a growing interest in the region and nationwide. The programs could be added to current facilities with minimal additional investment, according to Monica Mendez-Grant, vice president for student life.
The stunt cheerleading program is expected to attract 27 to 36 new students to the team roster and synchronized swimming another 25. The university would hire the coaches this year, who in turn would recruit students, although no athletic scholarships are contemplated for the programs.
If all goes as planned, both sports would have an exhibition season in 2020 and enter regular competition in the following year.
Officials expected both sports to be fiscally neutral in their first year and a net positive for the university once the programs are stabilized in the following year, Mendez-Grant said.
Neither synchronized swimming nor stunt cheerleading are NCAA-sanctioned sports, but are governed by their own associations. TWU officials considered about 20 other competitive sports, most non-NCAA, before coming up with a short list that includes another half-dozen that could be a net positive for the university.
"My hope is that this is just the first and I will bring forth more programs in the future," Mendez-Grant said.
The short list of other competitive sports that could be a net positive for TWU includes equestrian events and horse shows, shooting sports, wrestling, rowing and beach volleyball.
Texas Woman's University is currently Division II in the NCAA, with varsity teams competing in gymnastics, basketball, volleyball, soccer and softball.
Chancellor's raise
The board spent about 90 minutes in closed session Friday reviewing Chancellor Carine Feyten's performance and outlining terms for a new contract.
The body voted unanimously to both increase Feyten's base pay by 6% and offer her an 8% bonus. Currently, her base pay is $473,800.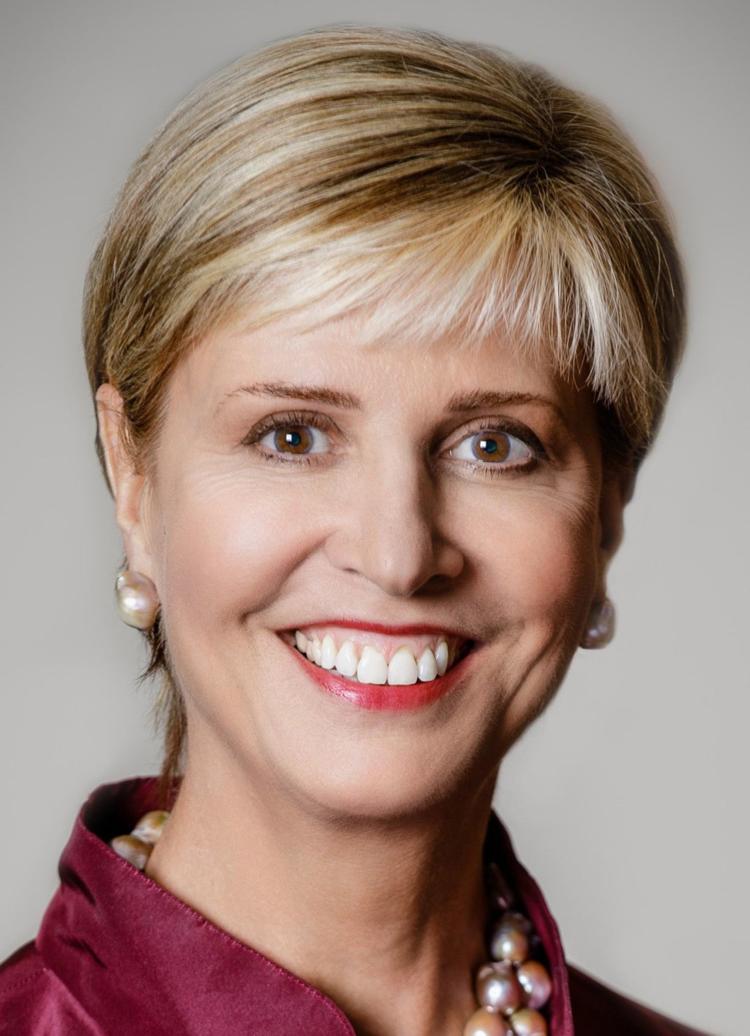 Several board members, including Jill Jester, board chairwoman and Denton attorney, cited Feyten's vision, leadership and open-mindedness in their decision.
New board member Teresa Doggett said she has been a member only a year, but thought what she had observed in that year was "amazing."
"The energy you have is phenomenal — I don't know what you eat for breakfast," Doggett said.
Student regent Lexi D'Abrosca said Feyten's regular presence on campus makes a difference to the students.
"It's not a small campus, but we all know you," D'Abrosca said.
Feyten said she was humbled and grateful for the feedback. But as in years past, she planned to take her bonus and again make a gift to the university health and wellness initiative.
Her performance goals for the coming year include a greater emphasis on student retention, the addition of competitive sports, process efficiencies in administration and financial vitality for the institution.
In addition, Feyten said she'll be continuing her work with TWU's Institute for Women's Leadership and an upcoming comprehensive capital campaign.