Lake Dallas voters will have two big decisions to make regarding the town's school board: Who will take Place 7, and will the district get its bond money?
Incumbent Courtney Tankersley is facing Jesse Wenger in the coming election. Early voting runs from April 22-30, and election day is May 4.
The $105 million bond is not expected to require a property tax rate increase, according to the district's website. Instead, proponents say a projected increase in property taxes should cover the expenses.
If passed, the bond will pay for security improvements to Corinth and Lake Dallas elementary schools and Lake Dallas High School.
Proposed increases to academic programs, the building of a new athletic facility and campus renovations are also included in the proposal.
While both Tankersley and Wenger are pushing for the bond to pass, Wenger is hoping to bring a new perspective to the school board. Tankersley wants the chance to continue at the position she's held since 2012.
To find out more about the school board candidates, each was asked three questions. Their responses were minimally edited for clarity.
Jesse Wenger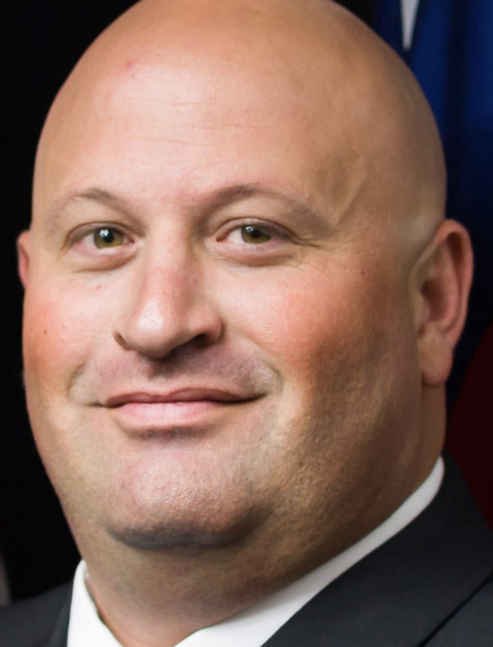 Employment: fire prevention officer, Flower Mound Fire Department, 1998-2019
Education: firefighter and EMT certifications, Odessa College, 1996; peace officer certification, Tarrant County College, 2003
How do you feel about the coming bond election?
We did a long-range facilities committee for the bond election. I was on that. It was about a 50-member panel. We're the ones that proposed the bond to the current school board.
If it passes, it's adding classrooms to the high school for CTE [career technical education], it's redoing part of Lake Dallas Elementary; all of that, hand-in-hand, goes together. It's redoing part of the middle school. They're tearing down the current field house they have now. ... I think the bond election will help build for the future with the growth in the district. I'm a big supporter of the upcoming bond election.
What is something you would like to change about the district?
The main reason I'm running for the school board position is it seems the members that are there have been there for a while. I'm not saying they're stagnant, but I think just a new, fresher set of eyes in the district from the school board would be beneficial for the district.
I can't see anything that I really just want to up and change right now, but as I sit on [the board], I think some things will come to me. As of right now, I can't think of anything on the top of my head that really needs to be changed, that's glaring.
What is something you feel not enough people understand about Lake Dallas ISD?
Something new they started last year. A lot of districts are doing now a fire academy for the high schools. Lake Dallas does one here in coordination with NCTC [North Central Texas College] and Lake Cities Fire Department. To me, I wouldn't say I have a bias towards it, but I think it's a great thing [when] you come out of high school with a [certification] in fire and EMT, and you can get a job right out of high school right now making $60,000 to $65,000 a year, so I think that's something not a whole lot of people know that they're doing.
I would like to promote that more. College degrees are important, but I think we need to concentrate on our kids getting just a good trade school. When I was in high school, we had wood shop and auto mechanics. I wouldn't mind seeing that stuff coming back into the school so kids can get a good trade on their hands and learn how to do stuff with their hands. Not all kids are made for college. If you work with your hands, you can get out and get a job and be successful in the community.
Courtney Tankersley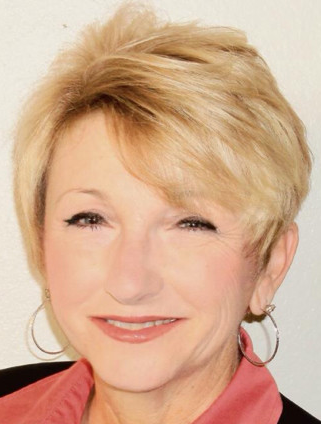 Employment: partner and manufacturers representative, TelQuip, 1992-2008; special education teacher, Lake Dallas ISD, 2008-2012; salesperson, Intellirent, 2018-present
Education: bachelor's in business administration, University of North Texas, 1991
How do you feel about the coming bond election?
The coming bond election will allow the Lake Dallas ISD to build some much needed facilities, to improve facilities within the district and to allow us to adapt for a new learning environment that our children will thrive in.
What is something you would like to change about the district?
I would love to implement a dual-language program, perhaps starting at one of our elementary schools. I feel that we are handicapping our children by only teaching them one language. I have friends in Europe whose children grow up learning three to four languages and they have a significant advantage in business in the future because of this.
What is something you feel not enough people understand about Lake Dallas ISD?
I feel that not enough people understand that public schools in general are funded by the state and the funding formulas that are involved in that equation. We all believed when the lottery was instituted that we would be able to have additional money for the schools. Instead, for every one dollar that was given via the lottery, a dollar was taken out of the state budget, so additional funding was not gained. It was just equal funding from an another source.