DALLAS — Students at Texas Woman's University will see a bigger bill in the fall, as the school's Board of Regents signaled it will approve an overall tuition increase as well as a slew of additional fees for specific programs.
The finance and affairs committee approved a 2.5% tuition increase from the 2020 year, which will amount to about $180 per semester credit hour. The impact for the average student taking 15 semester credit hours will be $133 more than students are paying now, said Jason Tomlinson, vice president for finance and administration.
The increase is on par with projections for the Higher Education Price Index, which recommends percentage increases for tuition, Tomlinson said.
"We've stayed at the fourth or fifth most affordable in the state," he said. "The governor's office has suggested we stay under the Higher Education Price Index, and we did our modeling on a 2.5% increase."
In 2022, there will be another increase of 2.93% to $186 per semester credit hour if the full board approves the new tuition levels Friday. There will be a caveat for that fiscal year: Chancellor and President Carine Feyten could change this if it's not on par with HEPI projections next year. The board typically approves two years of tuition increases at a time so the raises come opposite years of allocations from the Texas Legislature.
The regents deliberated for about 20 minutes trying to figure out what increases were happening and why. There's several differential tuition increases as well, which are additional charges applied per credit hour that a student takes a class in a more expensive concentration.
In the fall, there will be differential tuition for chemistry, dance, psychology and visual arts courses to help support increased staffing to match the program's enrollment. There will also be increases for more expensive programs like physical therapy for equipment costs, education for testing increases and fashion and textiles.
The increases were created from the ground up based on what deans and program administrators need, and are likely less than they want, Feyten said. Before bringing new differential tuition rates to the board, the request was researched and vetted then balanced out program needs with keeping prices low for students.
"Everyone submits requests, and our philosophy has been we want to keep in mind the demographics of the students we serve, and we want to make sure we're still affordable," Feyten said. "The needs are probably much greater than what we've brought to you ... but we have to balance that with the market, the students, and we want to remain true to our mission."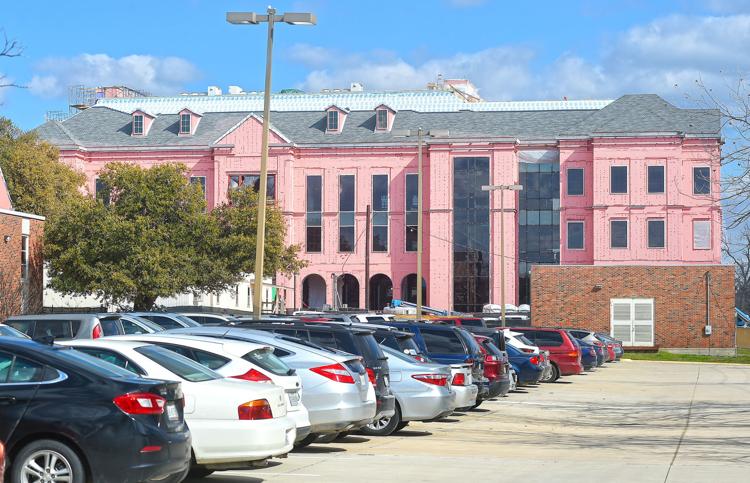 Also at the meeting, regents learned that the new science building at Bell Avenue and Texas Street will be ready for move-in this July, said Rob Ramirez, associate vice president for facilities management and construction. Crews are working to weatherize the building, which is a $54 million project to add science and lab space on campus.
"We're on time and pleased with the progress our contractor is making right now," he said.
The building, which has been called the Science and Technology Learning Center, could also get a new name at Friday's board meeting — regents will vote to rename the building the Scientific Research Commons.
The tuition increases are also up for a final vote at Friday's meeting.