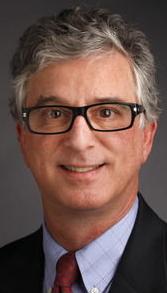 When I created the #shameATT hashtag, my goal was to appeal to AT&T's corporate conscience. Treat customers with unique, off-script problems in a more caring way.
Ha ha.
Now that AT&T owns newly named WarnerMedia, it's one of the most powerful entities on the planet (pending the Justice Department's just-announced appeal of the merger). #shameATT gets bigger and fatter. Oy. Here are The Watchdog's top 10 current AT&T annoyances:
Although AT&T said it wouldn't raise prices, it did — Part 1
Remember the anti-trust suit that tried to block AT&T's merger with Time Warner? AT&T disputed that big price increases were inevitable.
But customer John Misukanis reports he found a price increase on his recent cellphone bill. Administration fees went from $1.26 to $1.99 per month.
The Wall Street Journal reports this will help AT&T pay down its net $180 billion debt. AT&T is now the most indebted non-governmental corporate bond-issuer in the world.
Sprint raised its admin fee, too, from $1.99 to $2.50.
AT&T tells me, "This is a standard administrative fee across the wireless industry which helps cover costs we incur for items like cell site maintenance and interconnection between carriers."
Raising prices — Part 2
DIRECTV NOW, AT&T's online streaming service, jumps $5 per month for all tiers later this month.
Competitors YouTube TV and Sling TV's Orange package also increased $5 a month.
AT&T responds that it has added more channels, content and features: "DIRECTV NOW pricing is completely unrelated to our merger ... On July 26, our new price will start around $40, bringing it more in line with similar services in the market."
AT&T building in Dallas revealed to house NSA surveillance
That big ugly AT&T building at 4211 Bryan St. in Dallas is used by the National Security Agency to spy on Americans.
The Intercept reports the building is one of eight AT&T buildings in the U.S. that house sophisticated equipment the NSA uses for its warrant-less surveillance program.
The NSA has monitored phone calls, emails, text messages and online chats to protect national security, the Intercept reports.
AT&T tells The Watchdog: "Like all companies, we are required by law to provide information to government and law enforcement entities by complying with court orders, subpoenas, lawful discovery requests and other legal requirements ... In all cases, we ensure that requests for assistance are valid, and that we act in compliance with the law." Read AT&T's "transparency report" for more.
AT&T still charges some customers for 'Touchtone'
There it is, on Allen Ray's phone bill: His monthly service includes 18 cents for "Touchtone." You've got to be kidding!
AT&T responds: "Charges and features on a customer's account vary based on what plan or service they have. If a customer has a specific question about their plan they should contact us."
Meaning: Find it, call them, ask that it be removed.
Even former employees get treated poorly
Bonnie Mathias is a retired AT&T employee who wants to buy a new phone. She says, "After multiple calls, about two hours on hold with contractors in several countries, I am being told they have to check my credit and verify my identity.
"Ultimately, after being disconnected three times and having to call back and start all over, I am told I must take two forms of ID to a retail store to prove who I am ... I am saddened at how far the company has fallen."
AT&T tells me it is "focused on reducing the number of calls that are inadvertently disconnected. This happens to less than 0.03 percent of all calls we receive."
Communications company can't communicate
Jim Eiting had a landline outage, and he called AT&T every day to report his problem. He got his phone fixed, but it kept going out.
When he called to ask for a loss-of-service credit, AT&T couldn't find a record of his problem, even though he called the company again and again.
"Very poor communication," he says.
AT&T tells me, "We work hard to expedite these situations. However, there are times when it takes us longer to determine when a customer is without service. In this case, we were glad to work with the customer and credit their account."
He eventually got an $8 credit, he said.
AT&T exec pressures HBO
AT&T executives promised to leave the entertainment side of old Time Warner alone. Fat chance. Even though they know nothing about producing award-winning entertainment, they recently informed their new HBO employees that they want more from the top-tier network.
According to The New York Times, longtime AT&T exec John Stankey, now CEO of WarnerMedia, told the troops that HBO will "alter and change directions."
AT&T recently offered free HBO for life as part of its mobile phone packages — already cheapening a great product that has, the Times reports, "won endless Emmys while generating billions in profits."
Stankey said, "I want more hours of engagement. Why are more hours of engagement important? Because you get more data and information about a customer that then allows you to do things like monetize through alternate models of advertising as well as subscriptions."
He told HBO's staff they didn't make enough money and warned that HBO needs "a little more depth to it."
AT&T tells me, "We have said we plan to increase investment in HBO."
This one only cost $900
This is personal. Two weeks ago, I had a perfectly good iPhone 6. Then it started losing the network. I spent hours on the phone with AT&T and Apple. I visited both company stores.
Apple said it was a known problem and blamed AT&T.
AT&T said it was a known problem and blamed Apple.
After erasing and restoring the phone several times, I got tired of the runaround. Bought a new one — my top rip-off of the year.
In response to my questions to AT&T for this column, a spokesman offered to take a second look at my phone situation. I declined because I don't accept special treatment.
With merger complete, CEO needs to share top leadership job
The Wall Street Journal reported that AT&T CEO Randall Stephenson "gambled his career" on the Time Warner merger. "He was unlikely to survive as AT&T's CEO if his merger strategy had been rejected."
I don't buy it. Stephenson, who was paid $28 million last year, is not going anywhere.
But here's my annoyance: The man has too many titles. CEO, president, chairman of the board and mine for him — Big Kahuna. Why not split up his powers? The man needs leadership help, perhaps stronger checks and balances.
AT&T: "No comment."
AT&T is so large now that transparency is vital
If Stephenson won't solve the company's longstanding problems, maybe AT&T shareholders can pressure him. For instance, investors want to know how AT&T spends millions of dollars lobbying federal, state and local politicians.
AT&T deserves praise for releasing an annual "political engagement report" which lists its donations to individual politicians and committees across the nation.
My final annoyance involves the more than 100 lobbyists on AT&T's retainer — we don't know who they all are and what they do. Some activist shareholders say they want to know more.
The Watchdog lobbies for the other side: you.