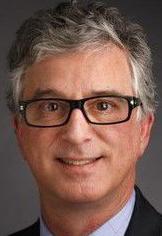 Watchdog, what's the deal with the new $600 million Equifax settlement? I heard on the news I might be able to get $125.
Supposedly. But so many Americans jumped on this in the first two weeks that cash payouts are now being discouraged in favor of free credit monitoring.
Unlike most of these settlements where you just fill out a coupon and claim you were involved, in this one you have to prove you lost time or money because of the data breach, or that you have paid for credit monitoring. You need paper proof.
In most class-action lawsuits, all you need to say is, "Yeah, I was a customer during that time period." Not here.
Wait. What? Start at the beginning please.
Remember that time two years ago 147 million Americans had their data stolen from Equifax, one of the three major credit bureaus. That included about 12 million Texans.
The first step is to see if you qualify. Go to EquifaxBreachSettlement.com and then "File a claim." (Take care not to mistype a single letter on the web address or you could end up on a scam site trying to fool you.)
You face choices. Do you want free credit monitoring or a cash payment? If you spent time and money recovering from the breach, you need to pull records to submit for the cash, which supposedly can go up to $20,000. But don't hold your breath.
Charity Lacey of the Identity Theft Resource Center who helped me understand this setup says bills paid to your lawyer or your accountant or your monthly bill from your identity monitoring service should suffice.
How am I supposed to know if I am a victim of the data breach?
You don't, but authorities understand that.
Lacey says the more paperwork you can produce to prove your involvement in clearing up any ID theft messes that occurred since the breach two years ago makes you more likely to get money.
So if my bank card was stolen a year ago, and I got a new one, is that good?
You're golden. The time you spent clearing it up is your argument here. Other areas that count: cost of freezing and unfreezing your credit report, cost of credit monitoring and other expenses like notary fees, document shipping, mileage and phone charges.
The rate they gave for time spent is $25 an hour up to 20 hours.
Can I get free credit monitoring?
Yes, you can sign up for up to 10 years. At around $20 a month, that's worth $2,400 over its lifetime. Good news is the first four years are offered by Experian. The final six, though, comes through Equifax. (Ugh.)
All 147 million people are eligible for free credit monitoring and $1 million worth of ID theft insurance. But if you take the cash option, you don't get anything else.
So I'm not going to get $125?
Maybe a few dollars, if you're lucky. Although the settlement allows up to $20,000 for an individual, that's not going to happen for most of us. The settlement website warns, "Each person who takes the money option is going to get a very small amount."
How do I tell if I'm one of the 147 million?
On a desktop computer, you go to the home page of EquifaxBreachSettlement.com, then look for "I would like to" and hit the option "See if my information was impacted" which leads to a "lookup tool."
On mobile, go to the site and scroll down until you get to the green box that says, "Find out if your information was impacted."
OK, I'm on it now, but it wants the last six digits of my Social Security number. I hesitate.
You realize the credit bureaus already know that — plus a zillion other private things about you, right?
Yeah, what was I thinking? Oops. It shows, "Our records indicate your personal information was impacted by this incident."
Welcome to the 147 Million Club.
I just remembered that I paid for a credit freeze after the data breach — and before the law changed and a lifetime freeze became free. Is that a cost I can claim?
Is there a deadline to file?
Jan. 22, 2020, but the early bird gets the worm. Do it now if this interests you.
At this point, free credit monitoring and ID theft insurance seem like the best deal.
If you were a victim of ID theft and you can come up with paperwork that proves your losses, then consider going for that.
This settlement doesn't sound consumer-friendly.
It's not. Lacey of the ID Theft Resource Center told me, "It's exceptionally disappointing because it really is going to put the onus on the consumer/victim to prove the breach impacted them — which they may not truly know potentially until some time in the future."