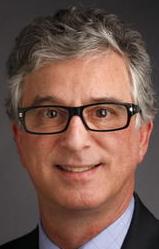 The other day I got a robocall from a Texas law enforcement outfit. I missed the name because while the robot was talking I put him, I mean it, on hold to dial in my own robot in a merged call.
I subscribe to Jolly Roger Telephone Service, which lets me pick robots to talk to illegal phone marketeers. But this was the first time I was attempting a robot-to-robot conversation.
"Hello," my robot voice began.
CopBot was in the middle of his pitch: "And remember these men and women put their lives on the line to make our communities safer every day."
"What can I do for you?" mine asked.
CopBot answered: "The levels of support are $35, $50 and $75. What can I put you down for?"
Mine answered, "I wonder if you could get to the point. Is this a real person? I've got things that I've got to do, too. I'm interested in what you're saying, but I don't have all day."
Which is funny when you think about it. What kind of things? But no matter. CopBot lowered his price. "It sounds like you'd like to help at a $25 or $20. Which is best for you?"
Advice from a liar
It's a stupid game, but The Watchdog can't help it. Actual criminals are calling us every day on our private Do-Not-Call cellphones, trying to extract money from us.
The government is powerless to stop them. The bad guys' technological advances are too great. Think James Bond and Dr. No. Only there's no James Bond in the picture.
Lately, I've been answering and saying, "Sorry, I moved to Alaska, which is where I am now. Do you do roofs in Alaska?"
Then one of the criminals said, "Oh yeah, what time is it there?"
The crook laughed and said, "If you're going to lie to me, you need to know stuff like that."
Good advice from a professional liar.
Calls cost pennies to make
The big picture: Robocalls are another example of how technology can overwhelm humanity, even though we're the inventors. Think atom bomb. Facebook. Windows 10.
It was only a decade and a half ago that the federal and state Do Not Call lists entered our lives. What a quaint notion. Remember how the lists worked?
You: "Hey, I'm on the Do Not Call list. Please stop calling."
Them: "OK, sure. I'm sorry. I'll take you off the list."
Now we have these Caller ID spoofers who make it look like someone in your neighborhood is calling you. Sometimes your Caller ID shows your number. How could that be? You pick up.
Thanks to technology, each call from an overseas call center now costs only pennies.
Bad guys don't pay fines
AT&T CEO/Chairman Randall Stephenson was on the stage at the Economic Club in Washington, D.C., recently when he looked down at his smart watch and announced to the audience, "I'm getting a robocall. It's literally a robocall."
Two thoughts: 1) If the head of the world's largest telecom can't stop robocalls from invading his watch, what hope do you have? 2) He should turn off his devices before he goes onstage.
AT&T and all the other telecoms supposedly have until the end of the year to strengthen their call blocking services or the Federal Communications Commission is going to do something. Do what? Something really mean, maybe, kind of.
The Wall Street Journal's Sarah Krouse reported last month that robocall violators get fined by the feds, but they don't pay up.
She filed open records requests with the FCC and the Federal Trade Commission. She learned that in the last four years, the FCC has ordered payments of $208 million from violators — but collected only $6,790.
Meanwhile, the FTC has requested $1.5 billion, but only collected $121 million.
They get the big headlines — "Robocall King Arrested" — but there's no follow-through.
Most don't answer
A bipartisan bill making it easier to collect fines, which would be even larger, is making its way through Congress. There. That ought to make you feel better.
You want solutions? Ha! There are phone apps that work fairly well on cellphones. (I still use NoMoRobo.)
Old-fashioned copper landlines are tougher to protect. But Charles Blumentritt of Dallas found a Hammacher Schlemmer "Robocall Blocker" phone that he says works. The $90 version blocks 5,000 numbers and the $120 version blocks 10,000.
Blumentritt recommends reading the latest issue of Consumer Reports, whose cover story is "Mad About Robocalls? So Are We."
A CR poll of 1,000 adults found that 70% of us don't answer the phone if we don't recognize the incoming number.
Six out of 10 adults let most calls ring to voicemail. Half of all Americans, the poll showed, registered for the Do Not Call list. Only 16 percent of us use a free robocall blocking service.
Some good smartphone apps cited (but not tested) by CR: NoMoRobo, Hiya, YouMail, Mr. Number, RoboKiller and TrueCaller.
NEW: Google unveiled a tool called Call Screen on some of its new Android phones, CR reports. A robot "Google Assistant" answers your phone for you and asks who is calling. You can see a transcript of the answer and decide whether to take the call.
The tool can block the number. You can also send an auto-response such as, "I'll call you later." That's a robot talking to a robot. Just like my little trick.
Last month, the Jolly Roger inventor, Roger Anderson, who sells me my robot voices for a few bucks a month, was on the Shark Tank TV show. The poor guy tanked. Got nothing. But I'm having fun unleashing robots on to the world.
Make sure you're up to date on the federal and state Do Not Call lists.
Call your telephone company and ask what the latest blocking options are and how much they cost. Companies add and change their offerings.
Read about various phone apps for smartphones. For landlines, look for phones that block landline calls.
Play. If you can, keep crooked callers on the line with voice robots or other gamesmanship. Otherwise, don't bother. Hang up immediately without talking. No one ever lost money by hanging up.