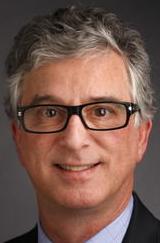 Say goodbye to one American phrase that's been the impetus for raising billions of dollars in donations that have helped millions of people.
Your donation to our charity is tax deductible.
The phrase should be modified to this: Your donation to our charity is tax deductible if you're pretty rich and give away a lot of money. As for the rest of you? Just give because you care since donations are, for most, no longer deductible.
This is the part of the new federal tax law that I hate the most.
The Watchdog worries that nonprofits will suffer.
I question whether most Americans realize this. I wonder how many will show up at their accountant's office in the coming months with a stack of receipts showing thousands of dollars in donations. But they'll be told they don't need them.
Families who for decades have taken itemized deductions that included donations will no longer get to do so.
New tax law and deductions
The new tax law doubles the standard deduction to $12,000 for an individual, $18,000 for a head of household and $24,000 for a married couple.
Jim Oliver, former chairman of the Texas Society of CPAs, walked me through this.
Let's say a married couple pays $8,000 in property taxes. (The allowed limit for deducting non-federal taxes paid in 2018 is $10,000.) To reach the $24,000 limit plus $1 to get to avoid the standard deduction and itemize, the couple must find another $16,001 in mortgage interest, charitable donations and a few other allowed deductions to step over the $24,000 level.
That's a heavy load. For those that donate, say, $15,000 a year to charities, they still might get the itemized deductions if they use all of the $10,000 in other taxes.
As for the rest of us who don't donate that much, we'll face a larger deduction level to meet. But in the end, with less paid in taxes and more money in our pockets, we're supposed to donate from the goodness of our hearts, not for any tax benefits.
Oliver says, "A lot of people are going to find they need a substantial amount of mortgage interest or a substantial charitable contribution, or a combination of both, to make it worthwhile to get the itemized deductions."
I'm no accountant, although my late father was. The Watchdog wouldn't give financial advice. Do what I did: Call your accountant and ask questions. There are various techniques, such as bundling donations, that may benefit you.
DFW nonprofit leaders
The Watchdog checked with some of Dallas' top nonprofit leaders.
David J. Scullin, president/CEO of the Communities Foundation of Texas, which runs the successful North Texas Giving Day, said: "People give because they want their community to be better. It's not for the tax deduction."
He added, "Nonprofits really are going to have to work hard and demonstrate their value to their donors and do all the right things. And if they do that, then I think this desire of Texans to support their community will prevail."
Jennifer Sampson, CEO of United Way of Metropolitan Dallas, said: "It's too soon tell" the effects.
"The majority of our donors don't invest in our community impact work for the tax benefit alone," she said. "They invest to make a measurable impact."
Kathleen M. LaValle, president/CEO of Dallas Court-Appointed Special Advocates, said she wasn't worried either.
"We think our community understands that the needs of nonprofits don't change because of tax laws," she said.
Paige Flink, CEO of The Family Place, which helps victims of family violence, said: "It's so hard to tell what's going to happen." A drop in donations means fewer people can be helped, she warned.
Congress could change this part of the law. Several Republicans offered a bill to restore part of the charity deduction, but it went nowhere.
Give with your heart
Many of us like to give charitable donations before the end of the year.
Please don't let the tax law changes slow you down.