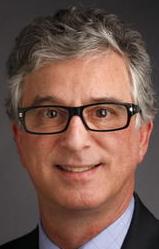 People keep asking about hiring a property tax consultant. Who? How much should it cost? Is it the right move?
It's hard to know the answers because everyone's case is different. But at least I can introduce you to Will Wiggins.
If the name Will Wiggins of North Texas Property Tax Services sounds familiar, it's because he first made an appearance in our Watchdog Nation reporting a couple of weeks ago.
In the story about the Grapevine-Colleyville ISD board president's house and how its market value dropped compared to all other houses on the street that went up, Wiggins was the property tax consultant who won the case for board president Lisa Pardo.
After I reported this, I heard from a retired Tarrant County Appraisal Review Board member who told me what it was like to sit in judgment in cases handled by Wiggins.
"In every hearing, he is seriously relentless presenting rational evidence for his clients," said Linda Baker, a retired ARB member from Colleyville. "He is always the last agent to wrap up the year as a result. ... It's frequently a contentious hearing, which is exactly what I would want if an agent would be representing me."
Wiggins shared lots of good advice that I'll pass on directly to you.
The first is most basic: The deadline to file a protest is May 15. Don't miss it.
Stick to value
Wiggins is adamant about the one reason you're protesting. It's not about your high taxes. It's about the value of your property.
"Don't even use the word taxes" when presenting your case, he said.
He once worked at the Travis Central Appraisal District.
"When a taxpayer would come in and say, 'My taxes are yada yada yada' ... respectfully, that's irrelevant. I'm not interested in your taxes.
"It actually hurts you, I think, because they think your motivation is all wrong. They don't care about how much you're paying in taxes, frankly."
Value is the only thing you can argue, he said.
Your argument must be "true and accurate."
"Deferred maintenance is irrelevant," he said.
"Be brief. Stick to the point."
Only Jan. 1
Your argument is based on the condition of your property as of Jan. 1.
"That's the only date that matters," he said. "What's happening today is irrelevant. What happened last week is irrelevant."
His protest tax rap
My favorite part of Wiggins' presentation is how he showed the lack of standardization in property tax wording that varies from county to county. It's quite ridiculous and another major flaw in the state's broken property tax system.
Wiggins called it "confusing pieces across the counties."
"Dallas calls it a capped value. Tarrant calls it an appraised value. Denton and Collin call it assessed value."
He was on a roll, so I'll present the rest of his rap-like comparison as if it's property tax poetry. He was having fun.
What is the market value in Tarrant?
Is the appraised value in Collin?
What's the appraised value in Collin?
Is the capped value — or assessed value in Tarrant?
But that's the assessed value in Denton.
It's the appraised value in Dallas.
So it can get very, very confusing.
Local governments to blame
Don't be misled about who's responsible for the high cost of government, he said.
"The real rubber meets the road with the bond issues. And I saw a graph of the tax rate going down. Not to sound disrespectful, but when values are rising, that tax rate better be coming down.
"The real question you need to ask your officials is, 'What is your budget doing?'
"How could the public sector in Texas be set up to have an annual 8% growth? How is that possible?"
He continued, "What I'm saying is, if your taxes are high, that almost doesn't have anything to do with your values going up. It has more to do with what are we doing on the public level about these bond issues and our budgets.
"Frankly, it's like meetings like this, and I've gone to them. And there are actually more people here at this meeting than at a lot of the cities and some of the taxing units.
"I've seen things get passed and budgets get passed without people having any say in anything."
Paying a consultant
When hiring someone to handle your protest, he advises, "Stay away from a flat fee structure of paying a consultant. If you do that, all the risk is on you, and you might not get any savings."
Better, he suggests, to pay a percentage of any savings.
Ask a prospective consultant how many of their cases they settle and how many go to a hearing, he suggested.
"In a majority of the accounts, they need to be going to hearings."
Ask for evidence
"When you file your protest, on the same sheet of paper ask for evidence," he said. "Then they're obliged to show you what they are going to show the board when you go up against them."
Remember, he concluded: "Market value is only an opinion. It's your opinion versus theirs. ... Don't hesitate to pursue what is the truth. Don't be intimidated."