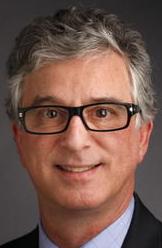 Some things The Watchdog never jokes about.
The JFK assassination is not funny.
But on this April Fool's Day 2019, I want to bring to your attention something that was brought to my attention.
About 12 steps from Lee Harvey Oswald's grave in a Fort Worth cemetery, somebody — we don't know who — placed a mock gravestone with only one word on it.
If you're an assassination buff, you know that's the alias Lee Harvey Oswald used to buy the rifle used to kill President Kennedy and the pistol used to kill Officer J.D. Tippit.
You know it's the name he used to rent a post office box in New Orleans. And you probably know that when he was arrested after killing Tippit, it was found that he carried an ID in his wallet with his photo and the name Alek J. Hidell.
But there is no Hidell. So why is there a gravestone with that name on it?
Hidell gravestone mystery
Yes, it's a sophisticated prank. A gravestone is expensive. And this one is placed by the curb where cars and people pass. Anyone finding Oswald's grave — and that's difficult — could easily see Hidell, too, since it's next to the road.
I have unanswered questions.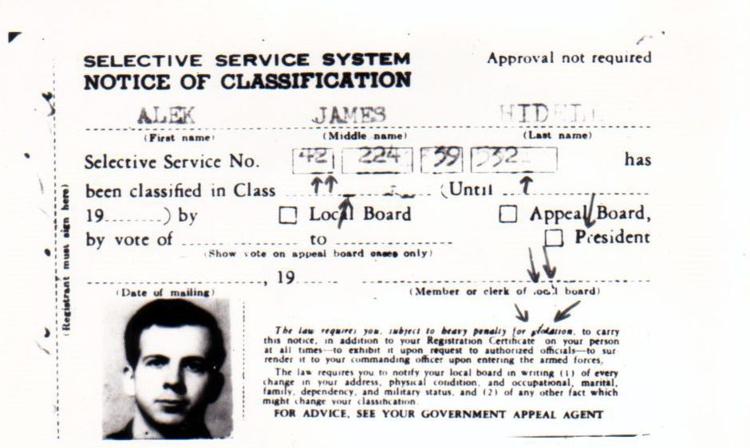 Obviously, who put it there and why?
And more important, how did it last this long?
A British man, Jonathan Martin, tweeted about it a year ago. Lots of people saw the stone, too. The Oswald grave is probably the most visited grave site in North Texas. Assassination buffs make it part of their JFK tour.
That's how I heard about it.
JFK obsession shared by many
Victoria Balfour is a New York-based journalist who came to Dallas-Fort Worth earlier this month on her own JFK tour. She's fascinated by it, as are millions of others.
The JFK killing was traumatic to her as a child, she explained to me. "I saw people crying in the street," she recalled.
She felt by understanding Oswald's upbringing she'd maybe understand why he turned out the way he did.
"Oswald, with his violence, confirmed that underneath the façade of a polite society, this is what people were like," she said.
The thing I like about Balfour is her obsession to learn about Oswald, and her obsession to get the stone removed out of respect for the situation. Obsession is what makes a good journalist.
She wouldn't let up. She contacted reporters, the cemetery and The Sixth Floor Museum at Dealey Plaza and scoured the internet for clues. She even wrote the Dallas Police Department: "This marker — if it is a prank — is disrespectful to the memory of Officer Tippit and all fallen police officers."
She told me, "I was aghast. Whoever bought this wanted it to be noticed. How is this possible?"
'Doesn't make sense'
I checked with The Sixth Floor Museum, but they had no information.
I checked with ace assassination reporter and living legend Hugh Aynesworth, who told me: "Of course, it was a prank. Oswald is the only one who used the name Hidell. I've seen the most bizarre things in this case."
The British man, Jonathan Martin, told me in an email: "It doesn't make sense. I asked at the cemetery, but clearly it is a taboo subject as they won't tell you anything. I believe they aren't supposed to tell people the location of the Oswald grave.
"I just don't know if the Hidell gravestone means something, some kind of code. Or is it just an incredible coincidence?"
And I called Marie Tippit, the widow of Officer Tippit. We got to know each other when last year I helped her arrange to someday be buried beside her husband in Dallas.
Tippit told me: "Well, I'm surprised. I didn't realize that was his alias. That would be a terrible prank for somebody to do that. It's ridiculous to do that."
Oswald's gravestone stories
You've heard other Lee Harvey Oswald gravestone stories. Remember when his stone was stolen, then sold, embroiled in a court fight and finally returned to Texas? (It's not the one at Shannon Rose Hill Memorial Park where Oswald is buried. A Sixth Floor museum spokeswoman tells me it's in the hands of a local man whose family found it hidden in a house once lived in by Oswald's mother.)
Remember when a New York-based comedian named Patric Abedin bought the plot beside Oswald's and placed a stone with the name Nick Beef carved on it? (It's still there.)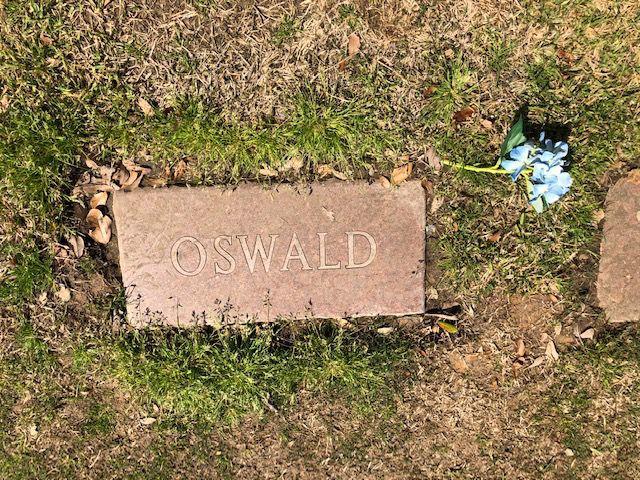 That's a stage name for Abedin, who grew up in Fort Worth and saw, as a first-grader, President Kennedy's arrival in Fort Worth the day before he was assassinated.
That stone remains next to Oswald's, but by all rights, it should go. Here's why. This is the official statement to me from cemetery owner Dignity Memorial, an affiliate of Service Corporation International.
"We investigated the Hidell grave marker immediately upon hearing from Ms. Balfour. In accordance with our rules and regulations, we determined it is not appropriate for the marker to remain on the property, and it was removed on March 26, 2019.
"Had the cemetery staff known the connection to Lee Harvey Oswald at the time of its purchase, it would not have been placed on the grounds, We do not know the intention behind the purchase of the marker."
Who bought it? They're not saying. But someone did.
Sick joke. Glad it's gone.