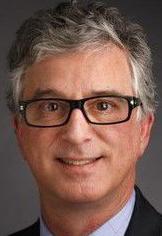 Have you heard about two new state laws designed to make it easier for you to stop telephone scammers from calling your phone?
One imposes civil penalties on violators, while the other adds criminal penalties.
You can help bust these crooks that annoy you. I'll show you how.
These two new laws have received scant public attention. The Watchdog fixes that here.
Although at first I was skeptical that this could work, one of the bill's sponsors shows how you can make a difference.
State Rep. Ben Leman, R-Iola, is a rookie state lawmaker. Ten of his bills passed into law. Not bad for a first-timer.
One is his anti-spamming bill which he jokingly calls his "Super-Duper Anti-Spoofing bill."
"My wife gets a ton of these," he says about illegal calls.
"We talk about it all the time. The kids run to their cellphones to see who's calling."
Leman focused his attention on the practice of Caller ID spoofing. That's when someone uses an app or software to change the number that appears in the Caller ID box.
This is how scammers make it look like a call is coming from your neighborhood. Sometimes the number on the Caller ID is your city hall, your police department, even your own number.
It's all fake. The idea is, you'll pick up to find out what's going on.
In Leman's House Bill 1992, which takes effect in September, he added a couple of simple paragraphs to existing state law.
Current civil penalty in state law for violators is $1,000 per call. But prosecutors have a hard time going after violators because of a quirk in existing law. Leman's bill fixes that.
His bill states that anyone putting false information out in Caller ID is a potential violator.
U.S. companies that hire overseas companies to call Texans could be prosecuted if they disguise their actual phone number.
Companies will have to use their real numbers when calling you. And if they do, he says, "The difference is when you block that number, it will stay blocked."
Now companies, as you probably know, use different numbers when calling, so if you block one, they find a workaround.
Leman says, "This does allow the Public Utility Commission and the Attorney General's office to go after entities in the U.S. — and also entities in the U.S. that are hiring overseas companies, which is a huge part of the problem."
From now on, he says, with more teeth in the law, when you get one of these calls, you can report it to the attorney general's office via their hotline. An investigation should get opened.
Leman says that as the word gets out in the sordid spoofing community about his Super-Duper Anti-Spoofing law, crooks will be less likely to call Texans.
At $1,000 per call violation, "That's a stiff penalty," he says.
Criminal penalties, too
A second new law, sponsored by state Rep. Terry Canales, D-Edinburg, adds criminal penalties for violators who misuse Caller ID.
House Bill 101 declares that violators are subject to prosecution as a Class A misdemeanor — punishable by up to a year in jail and a maximum fine of $4,000.
Feds struggling
The feds are working to stop the calls, too.
You can judge for yourself how well that's going.
But Federal Communications Chairman Ajit Pai has given the phone companies until the end of the year to make progress.
The FCC has been losing this battle for years.
In a sign of surrender, the FCC posted on social media a few months back the following: "Don't pick up if you don't recognize an incoming number."
The nation's phone regulator is telling you not to pick up your own phone. How sad is that?
Attorney general ready
I ask this: Is the Texas Attorney General's Office prepared for an onslaught of Caller ID complaints?
"I can tell you that this bill will be enforced by our Consumer Protection Division," AG spokeswoman Kayleigh Lovvorn answers.
On its website, the AG has a page on TexasAttorneyGeneral.gov called "How to Spot and Report Phone Scams" that provides links to file complaints with that office and the PUC, as well as reporting do-not-call violators to the Federal Trade Commission.
I'm skeptical that any government solution can fix this annoyance. But Leman believes that with the toughening up of state penalties, Texas won't be the popular sandbox for crooks to play in anymore.
We'll know soon enough if his new law is super-duper.