With Christmas less than four weeks out, things are getting hectic for Toys for Tots volunteers.
Parades, appearances, toy drives and more aren't far down the pike.
Standing in front of a table during the ongoing Toys for Tots drive, Linda Davis — coordinator for the charity for Denton, Cooke, Wise and Montague counties — estimated the local organization has roughly 500 donation boxes spread across the area.
"They never fail us, we've never been short," Davis said.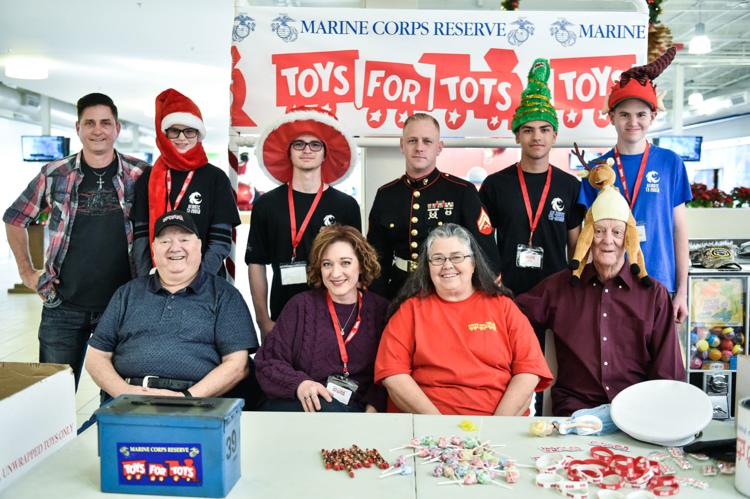 Additionally, the national Toys for Tots Foundation has sent a fair number of toys to the toy warehouse in Denton.
That's good news, volunteers said Sunday, because approximately 970 families have already signed up to receive Christmas presents through the local branch this year. That's up from roughly 650 families in 2018.
Despite the surge in participating families, the charity had to uproot itself from what had been a rent-free, 5,500-square-foot toy warehouse in the Stonehill Center in northwestern Denton.
Since May, the expanding operation has had to make due with a 3,300-square-foot space behind the scenes at the Golden Triangle Mall.
While they'll start hunting for a bigger spot in early 2020, workers did what they could to utilize what space they had, said retired U.S. Marine Cpl. Joe Hammers.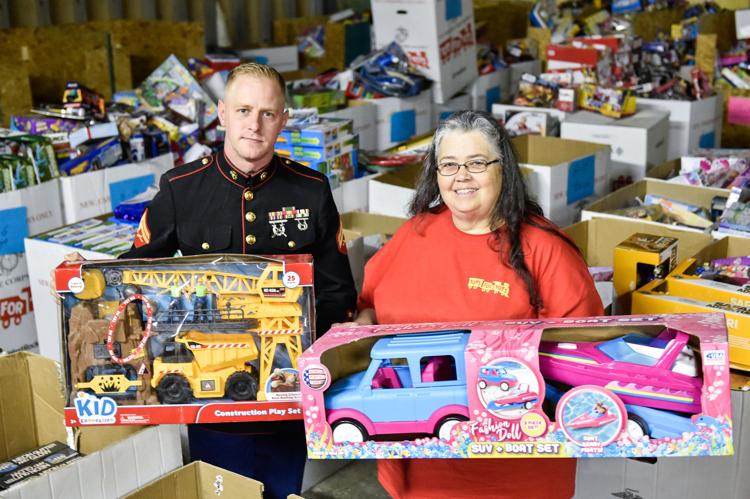 "I mean, you have to work with the positives," said Hammers, who works as warehouse manager for the local Toys for Tots branch. "You can't go out, so you've got to go up."
Volunteers from Guyer High School's Air Force Junior ROTC were vital in installing wooden shelves and reassembling bike racks.
In the dimly lit space, shelves are stacked high with toys, board games, Bluetooth speakers and more. As in years past, Hammers said it's older kids who are hardest to gather donations for.
"Once you get your learner's permit, you really start to slip away," from wanting traditional toys, Hammers said. "Every year, that's always the hard area to tackle."
For the 13-year-olds and up, it's a matter of getting makeup, fishing items, headphones, art sets and the like.
While the donation period officially ends Dec. 15, Davis and Hammers said they won't turn away anybody in need. Those looking to donate can do so by going to the local Toys for Tots website at https://bit.ly/2OHes0F.
For more information about volunteering, donating or signing up, call 940-391-6267.
The current toy drive will last through Tuesday evening, and volunteers can be found near the food court in the Golden Triangle Mall.