As the end of the Texas Legislature's regular session approaches, we checked the status of bills important to Denton and Denton County. Listed below are the actions taken and current status of House and Senate bills as of Friday.
Key deadlines have already passed, including the deadline to file new legislation or for House bills to go over to the Senate. Another key deadline comes Wednesday: the last day the Senate can consider all bills for their final readings. Typically, this means that bills that haven't moved out of committee by this time may not become law this session.
But, as is often the case in politics, nothing is over until it's ended. The current biennial session of the Legislature ends Monday, May 27.
Property tax reform
Even the casual news consumer will likely have heard of House Bill 3 in some form or fashion. Maybe it was the Senate proposal to increase public teacher and librarian pay by $5,000 across the board. Maybe it was Gov. Greg Abbott's long-touted plan to cap property tax growth at 2.5%. It might even have been the proposed billions of dollars headed toward public schools.
Somewhat more distant, calls for an increase in the state sales tax by 1 penny, in order to cut property taxes, are connected to this debate.
With property taxes increasingly becoming the key cash flow for school districts, the biggest chunk of a Texas homeowner's property tax bill is likely headed toward public education. With this in mind, it's no wonder property taxes and public education are inextricably, if not counterintuitively, linked.
While the House and Senate versions of the bill have significant differences in how funding will change, several themes are present in each. Both propose an increase in the basic allotment: how much money a district is given per student before other factors are considered. Both have provisions for full-day prekindergarten and require an increase in teacher pay, though the means to pay for teacher raises vary between the chambers.
Despite promising similarities, differences between each chamber stand in stark contrast. Notably, the Senate version has funding provisions based on students' performance on standardized tests. That could come in the form of the controversial STAAR test or an unnamed alternative test.
New DPS office for Denton
About $7 million was preliminarily put toward a new driver's license office in Denton. But whether Denton will get the new office depends on how both chambers vote.
The Senate Budget Conference included the money in the 2020-21 state budget, but it still needs final passage from the Senate, the House and the governor.
The Texas Department of Public Safety estimated it would cost $7.03 million for the project. A new driver's license office would be built in Denton sometime around 2021, said Worth Farabee, chief of staff for state Rep. Lynn Stucky, R-Denton, on Friday.
"It is not a done deal until the ink is dry on the budget," Farabee wrote in an email.
Higher education funding
Formula funding that pays a large chunk of the budgets at Texas Woman's University and the University of North Texas will likely be increased this session, with both House and Senate versions of the budget showing modest increases.
Both schools have some special items and requests that are a little more iffy, like tuition revenue bond requests that would help fund new academic buildings on public college campuses. UNT requested $126 million to build a new Science and Technology Research Building, and TWU is asking for $80 million to $100 million for a new health sciences building. Kevin Cruser, director of legislative affairs at TWU, said this is the biggest unknown for higher education in the session.
UNT also requested $20 million over the biennium to fund the Center for Agile and Adaptive Additive Manufacturing, which UNT President Neal Smatresk said he has "high hopes" for being fully funded. The project would establish the center and help meet the needs of businesses and industries that build 3D objects by layering materials.
Red-light camera contracts
The Texas Senate in a 23-8 vote passed House Bill 1631 on Friday, moving the bill banishing red-light cameras in the state to the governor's desk.
And Abbott has been open about his criticism of such cameras. He's expected to sign the bill into law.
House Bill 1631 would outright make it illegal for cities to use cameras to ticket red-light runners. Advocates of the cameras say they improve safety, while opponents say they do just the opposite.
Denton is among the Texas cities currently using red-light cameras. Denton officials have been mum about what will happen this summer when the city's contract with its red-light camera provider expires.
Now, if Abbott signs House Bill 1631, the state will make the decision for them.
DCTA board composition
Senate Bill 1066 shrinks the voting membership of the Denton County Transportation Authority board from 14 to five. Denton, Highland Village and Lewisville retain their voting membership because each contributes a half-cent sales tax to fund DCTA.
Denton County retains two other seats as voting members, which reflects its capital investment in the A-train. Other Denton County cities will still be represented on the board, but their representatives will no longer have voting power.
The bill was sent to the governor on May 8, where it awaits his signature. Because the bill passed both houses without significant opposition, it automatically becomes law in 10 days, whether the governor signs it or not. In addition, the bill is expected to take effect immediately. The DCTA executive committee began talks this month about the transition to the new board composition.
Protection of Confederate monuments
Several bills were filed aimed at slowing the removal of Confederate monuments, notably SB 226, filed by state Sen. Pat Fallon, R-Prosper, and its companion, HB 2648.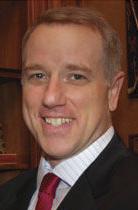 Fallon's bill was referred to State Affairs in February and did not receive a hearing. HB 2648 did, but was left pending in the Culture, Recreation and Tourism Committee in March.
Another bill, SB 1663, came out of a different committee and was approved by the Senate. It has since been reported favorably out of the House culture committee. SB 1663 could complicate a 16-month-old plan to make changes at and around Denton County's Confederate monument on the Square.
Cole and Hunter Ranch
HB 4683 and HB 4693 would authorize developers to negotiate with city to create a special taxing district to build new homes and businesses on about 6,000 acres on Denton's southwest side.
The bills were filed by Stucky, approved by the House of Representatives and referred to the Senate Intergovernmental Relations Committee, where they have been scheduled for a public hearing.
Prohibitions for chief appraisers and assessors
SB 1146 forbids the chief appraiser of an appraisal district or the assessor of a taxing unit from holding public office in a jurisdiction of 20,000 people or more. It was filed by state Fallon and the Senate's Property Tax committee took testimony on the bill in April.
The bill has not been voted out of the Senate committee.