State Rep. Lynn Stucky, looking back on his third legislative session, saw a lot to be proud of — and a lot that still needs doing.
The 87th legislative session formally closed Monday, but lawmakers are ready to return for at least one special session before the year is out.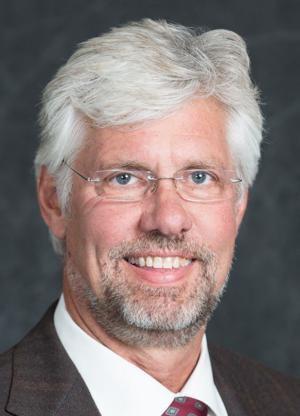 A resident of Denton, Stucky represents a district that covers much of Denton County, including Denton, Corinth, Krum, Lake Dallas and large swaths of the northwestern portion of the county.
He said he was most proud of his work helping along Senate Bill 15, which limits the disclosure of some personal information by state agencies.
Stucky said the bill is meant, in part, to cut down on solicitors obtaining contact information for Texans.
"We're all tired of these calls we get all the time — 'hey, your car warranty is out,'" Stucky said. "I'm getting these calls all the time."
He didn't file the bill, but he had filed a similar bill early in the session before throwing his support behind legislation to reach the same goal filed by more senior members.
SB 15 was sent to Abbott's desk on June 1.
High-profile bills filed or supported by local legislators
| Bill number | Local connection | Brief description | Status |
| --- | --- | --- | --- |
| SB 21 | Co-authored by Sen. Jane Nelson | Several modifications to the existing bail system. | Its companion, HB 20, passed both chambers. |
| HB 68 | Co-authored by Rep. Lynn Stucky | Would classify some health care for transgender kids as child abuse. | Died in committee without ever seeing a floor vote. |
| HB 1927 | Co-authored by Stucky, co-sponsored by Sen. Drew Springer | Allows permitless carry of handguns for eligible Texans. | Sent to the governor on May 28. |
| HB 2705/SB 1126 | House bill authored by Stucky. Senate bill authored by Springer and co-authored by Nelson. | Allows Texas Woman's University to reorganize as a university system. | SB 1126 was signed into law on May 26. |
| SB 7 | Authored by Nelson and Springer. Co-sponsored by Stucky. | Controversial election bill. | Overruled on a point of order and killed when Democrats left in enough numbers to break the chamber's quorum. |
Fixes for the state's power grid, voting rights and redistricting were among the top items he'd like to see addressed that weren't handled this session, and all seem to be on the table for special sessions.
If, as the saying goes, the budget is the only item legislators have to pass, then redistricting was the second item. After COVID-19 delayed last year's census, legislators didn't have the data needed to draw new political districts.
Stucky said there were aspects added to the controversial voting bill that he didn't agree with, but he hopes to see the issue come back up in the future.
"What we — Republicans and Democrats — need to do is work together to come up with a bill that makes it easier to vote and harder to cheat," he said. "That's all the bill should do."
He acknowledged that cheating during elections didn't affect any elections in Texas, but he said he still wants to see more restrictions in place to keep those who aren't allowed to vote away from the polls.
Stucky was the primary author of eight bills that he filed this session. None of those bills made their way to the governor's desk by the end of the session, but two of the eight have an asterisk on that claim.
Those two bills' Senate counterparts successfully passed both chambers.
Stucky was signed onto another 58 bills as a joint author or co-author, of which 19 went to the governor.
That isn't a great pass rate, especially for Stucky. He said this session saw a large number of House bills die in the Senate.
Senate delays led to a protest by House members who adjourned for a two-day break, which threatened the passage of several Senate priorities, because the neighboring chamber had sat on House priorities without action.
Stucky also speculated that pandemic safety protocols, including social distancing, meant it was harder to connect and work with other lawmakers early in the session.
For comparison, state Sens. Jane Nelson, R-Flower Mound, and Drew Springer, R-Muenster, had primary authorship on 26 and 106 bills respectively.
Roughly 69% of Nelson's bills, or their counterparts in the House, made their way to Gov. Greg Abbott's desk. The same was true for 37% of Springer's bills.
Nelson and Springer did not respond to requests for comment.