While proponents of marijuana law reform in Texas are hoping bipartisan efforts this session lead to greater access to recreational and medical cannabis, that may not be likely.
A report from the news site Marijuana Moment shows that top state lawmakers do not expect "sweeping reform" on legalizing recreational use because of skepticism in the Texas Senate. The website, which reports on developments and trends affecting cannabis, is tracking more than 900 cannabis and drug policy bills in state legislatures and Congress this year.
"Last session we had several bills that dealt with marijuana, whether it's decriminalization of small amounts, full-out legalization of marijuana or marijuana for health-related issues," said House Speaker Dade Phelan, R-Beaumont, according to the report. "I think the House will look at those again and review those again, and some will get traction. Some will not."
That story also reported that Lt. Gov. Dan Patrick told a television station that if far-reaching marijuana legislation has a shot of passing his chamber in 2021, "it didn't last time," referring to his efforts to kill cannabis bills in the past.
Sen. Drew Springer, R-Muenster; Rep. Lynn Stucky, R-Denton; and Sen. Jane Nelson, R-Flower Mound, had not returned messages seeking comment by late Monday.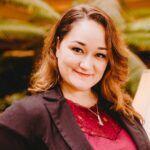 Texas continues to lag far behind other states where the use of cannabis products for medical and other purposes has been legalized, said Heather Fazio, director of Texans for Responsible Marijuana Policy, a coalition seeking to change state laws to make it easier for terminally ill patients to receive cannabis treatment and to decriminalize marijuana possession.
'Unprecedented common ground'
"We are facing some challenges, but we are seeing unprecedented common ground in the Legislature," Fazio said.
"When we talk about decriminalization, several bills have been offered," she said. "As far as the retail market, we will have a robust conversation. We'll just have to see how far the Legislature will go." 
Texas legislators have filed more than 40 bills this session to reform marijuana laws in the state — from medical use to decriminalizing the possession of small amounts of the drug for recreational use. 
But the Austin American-Statesman has reported that, with time running out in the regular session, marijuana laws aren't likely to change much.
"It appears apparent today that [marijuana proponents] don't have the support" among lawmakers for major inroads, said A.J. Louderback, legislative director of the Sheriffs' Association of Texas, which backs strict anti-cannabis laws, according to the publication. "Anything is possible during the session for something to gain traction and move, but I think it is going to be a long shot."

A number of bills that would loosen marijuana prohibition still could win approval, but they've been diluted from original versions or didn't constitute major change, according to the Statesman.
But several bills related to medical cannabis remain alive, including revised House Bill 1365 that would mandate a 0.5% cap on THC content, barely above the 0.3% that can be present in hemp. State Rep. Eddie Lucio III, D-Brownsville, the bill's primary author, told the Statesman that the changes "are a nod to political reality as he attempts to navigate the bill through the Republican-controlled House and Senate."
The production, sale or possession of marijuana in Texas remains illegal, except to treat retractable epilepsy, multiple sclerosis, autism, Lou Gehrig's disease, terminal cancer, spasticity and neurodegenerative disease under the Texas Compassion Use Act. That legislation allows qualifying patients to access "low-THC cannabis," marijuana that has 10% or more cannabidiol (CBD) and no more than 0.5% THC.
Under the law, dispensing businesses may cultivate, process and distribute THC cannabis to certain patients, according to Texans for Responsible Marijuana Policy. 
According to Marijuana Moment, the Senate poses the greatest challenge to reform. Phelan said he supports medical marijuana and co-authored legislation last session that would have decriminalized the possession of small amounts of marijuana. That legislation passed the House but died in the Senate.
Considering Colorado
A City Council member in Fort Collins — a Colorado city with a demographic makeup similar to that of Denton — says marijuana law reform has "generally gone well" there.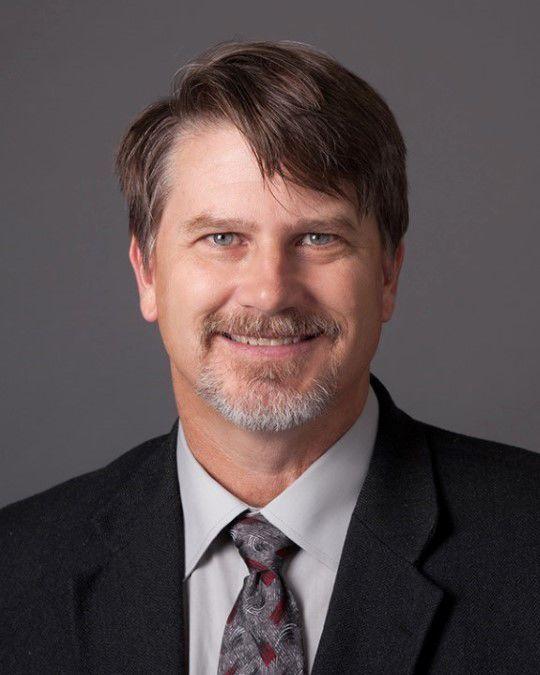 "You get different opinions," Ross Cunniff said. "But in Colorado, we have the advantage of our reform being pushed by a citizen initiative. The majority of voters wanted this to be legalized, and that has led to more willingness for politicians to consider it."
According to a University of Texas poll published in February, 32% of respondents favor allowing possession of small amounts of marijuana, while 28% want approval of medical marijuana. Another 28% believe that possession of any amount of marijuana for any purpose should be legal. Thirteen percent do not favor legalization of marijuana possession for any purpose.
In Colorado, private possession of up to an ounce by anyone at least 20 years old is lawful, as is private cultivation of up to six marijuana plants, with no more than three being mature. Transfer of one ounce or less for no remuneration by anyone at least 21 is legal, too.
"Prosecution for marijuana possession tended to significantly disproportionately affect minorities, which is a serious injustice," Cunniff said. "If you look at jail statistics, they are Black and Hispanic. So the citizens passed the initiative."
"In Colorado, home-rule cities can allow retail establishments," Cunniff said. "We authorized that several years ago. But you can't smoke it anywhere except in the privacy of your own home."
In other states, Marijuana Moment reported, Kansas lawmakers are expected to vote this week on legislation that would legalize medical marijuana. In New Jersey, Democratic Gov. Phil Murphy says he is "open" to decriminalizing all illicit drugs in that state, including marijuana.  
And in Oklahoma, according to published reports, House Bill 2022 would allow Texans to obtain medical licenses to receive cannabis treatment there. Under the current program, people who live outside Oklahoma must be licensed in another state to receive medical care under Oklahoma's weed program.
"Oklahoma, all of a sudden, becomes a very desirable place if the bill passes," Fazio said.