Two teenage brothers were killed when their sport utility vehicle crashed into Hickory Creek, officials said Wednesday.
Daniel Rivera, 14, and Diego Rivera, 17, were missing for more than 12 hours before their bodies were recovered Wednesday morning in the 400 block of Hickory Creek Road, according to reports.
Along a stretch of Hickory Creek Road that has no guardrails or street lights, a white SUV plunged into the creek, apparently killing both brothers, reports state. Their official causes of death have not been determined by the Tarrant County Medical Examiner's Office.
Authorities have not said exactly what caused the crash, but it did occur on a stretch of road, which is maintained by Denton County, that has made headlines for being dangerous. Rescue officials said Wednesday "multiple" fatalities have occurred in the area.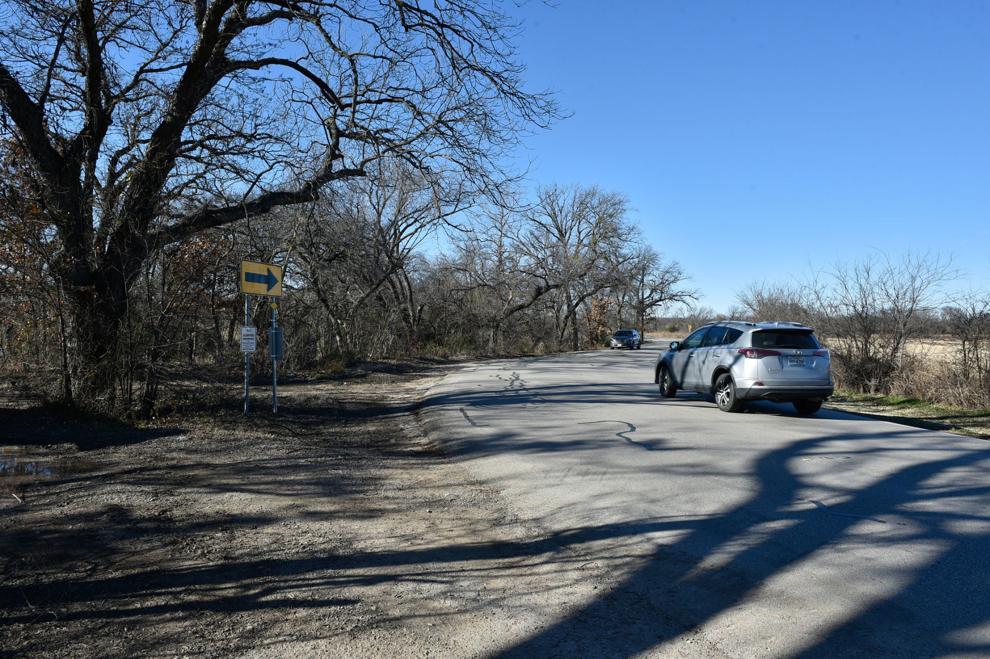 Denton police first caught wind of the submerged SUV on Wednesday morning, but they were searching for the boys as early as Tuesday night, according to a news release.
A police report shows the boys were reported missing at 7:40 p.m. Tuesday. Denton police said their mother called to say they left her home at about 5:40 p.m. and had not returned and their cellphones were not working.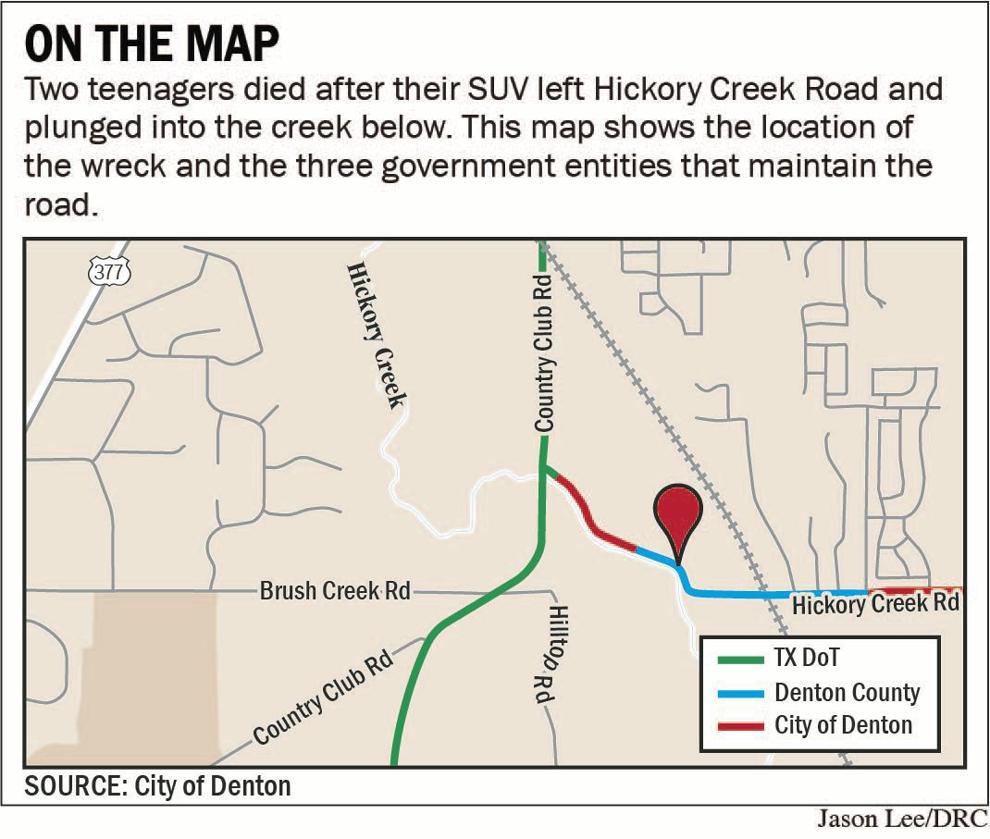 Police said they were told the boys left to pick up an item one of them had left at Guyer High School. Police searched the path between the boys' home and the high school, but nothing was found.
The mother also told police the boys mentioned going to a mall in Frisco, so Denton police got the Frisco Police Department involved in the hunt for the missing teens — but still no results, according to the Denton police news release.
At 7:51 a.m. Wednesday, Denton police got a call reporting that a vehicle was submerged in Hickory Creek, police said. Officers responded and they found the bodies of two boys inside the submerged SUV. The bodies were recovered from the creek Wednesday morning.
Texas Department of Public Safety spokesman Lonny Haschel said the medical examiner's office will officially confirm the names of the two boys killed.