The 17-year-old boy who was airlifted to a hospital after an SUV ran him over during a fight last week died on Thursday.
Cameron Fleming needed multiple surgeries while he fought for his life for more than a week at Medical City Plano. He was admitted to the hospital Feb. 26 after a man driving an SUV ran him over near Bluebird Circle and Cardinal Drive in Denton, police say.
A family member said on Facebook he died Thursday evening. The Denton Police Department was notified Friday morning and confirmed Fleming's death in a news release Friday afternoon.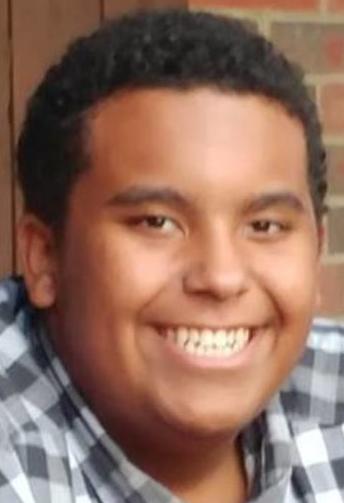 Denton police say 25-year-old Delisha McPeters drove his SUV into Fleming during a fight that at least one person witnessed. The collision caused massive trauma to Fleming's body, requiring paramedics to have him airlifted to medical staff in Plano.
Joshua McPeters, 29, was a passenger in the SUV as it fled the scene, police say. The brothers are accused of trying to wash Fleming's blood from the front of the SUV.
Following a lead developed by a license plate left at the scene, Denton police detectives found the McPeters brothers at a nearby apartment complex and arrested them within hours of the SUV attack.
Delisha McPeters is charged with aggravated assault with a deadly weapon and tampering with evidence. Joshua McPeters is charged with tampering with evidence. They remained in Denton County Jail on Friday afternoon.
Denton police said Friday that detectives will work with the Collin County Medical Examiner's Office and the Denton County District Attorney's Office to figure out whether any additional charges will be made against either of the McPeters brothers now that Fleming has died.
Police and witness accounts indicate Fleming was in a physical fight with the McPeters brothers. Several people described the SUV chasing a truck through the neighborhood before the truck became disabled. Police said Delisha McPeters told detectives someone in the truck threw something at his SUV, which prompted the fight.
One resident living on Bluebird Circle told the Denton Record-Chronicle she saw people physically fighting in the street minutes before the SUV attack. When she told them to leave the area in front of her home, they got back into their respective vehicles and drove up the street near Bluebird Circle and Cardinal Drive.
At the corner, Delisha McPeters began "driving back and forth" near Fleming and his passengers, Denton police said, before driving into a lawn to strike the 17-year-old, pinning him to a tree and causing traumatic injuries. Joshua McPeters also was in the vehicle at the time, police said.