Dec. 14 wasn't a particularly strange night for pet owners Joi and Aaron Bouchard: Their dogs had escaped from the backyard in Justin.
Unfortunately, a nightmare for many dog lovers was realized two days later when the Bouchards got a call from the Denton County Sheriff's Office: Their dogs had been shot and mutilated.
"They stay inside predominately, so I didn't keep collars on them unless we were going on a walk," Joi Bouchard said Wednesday. Fortunately, both dogs were microchipped, which is how investigators were able to track down their owners.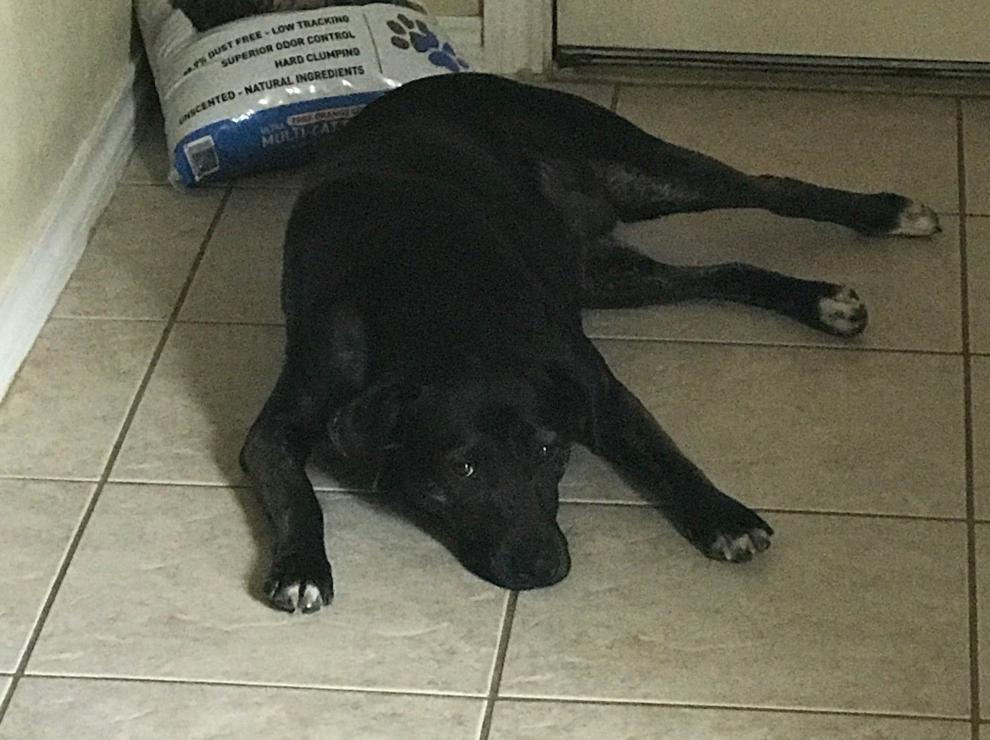 JC, a 7-year-old golden retriever, and Nessa, a 2-year-old mixed Labrador retriever, were dumped at the end of a residential road and found by a woman walking her dog on the morning of Dec. 16, Joi Bouchard said.
For her, the location they were left in was a particularly unsettling detail. Their pets weren't left in a wooded area for coyotes to dispose of. Instead, just over five miles from the Bouchards' home, their bodies were left where anybody could have found them, with children's toys nearby.
Sheriff's deputies have since interviewed a witness who claimed to have seen three men in a possibly black pickup in the area at approximately 1:30 a.m. Dec. 16.
The first suspect was described as a heavyset white man with long black hair and a beard; the second was also white and heavyset, but with long blond hair; the third was described as a black man who either was bald or had very short hair.
"Hopefully we'll find the suspects in this case, and they'll be brought to justice," said Orlando Hinojosa, spokesman for the sheriff's office. "This is a very sensitive but serious offense, you know."
The Bouchards had let the two dogs outside for one final time before going to bed and quickly realized they had slipped out of the backyard.
Joi Bouchard said it was like watching after toddlers: She knew something was up when everything became too quiet. It wasn't the first time that JC and Nessa had escaped, but they were usually easy to track down.
Before the family moved to Justin, their large property in Argyle had plenty of room for the canines to roam; usually it was just a matter of keeping them from bothering the horses.
Joi Bouchard said JC was prone to walking to a neighbor's house to swim in their scummy pond and mess with a dog the Bouchards called his girlfriend. Nessa was known to sneak out and sit in the front yard, which she had done a couple of times in the past six months.
Shortly before midnight Dec. 14, the pair chewed through a recently repaired section of fence, but had only about a 10-minute head start, Joi Bouchard said.
With the new, denser neighborhood and an advancing storm, she thinks the partners in crime lost their way: JC was afraid of thunder and Nessa was along for the ride.
Along with her husband, Joi Bouchard drove around the neighborhood yelling for the dogs. With the storm getting worse, they didn't expect the animals to get far.
Looking beyond their own grief, Joi Bouchard is worried about what future crimes the culprit, or culprits, might commit. More specifically, she's afraid they won't stop at harming animals.
"I think for someone to have shot and then mutilated [the dogs] in the fashion that they did, that this person has some psychological issues for sure," she said. "I would hate to see a child or a person fall victim to their cruelty."
According to the Texas Penal Code, Section 42.092(b), killing of the animals would be considered a third-degree felony and is punishable from two to 10 years in prison and carries as much as a $10,000 fine.
The punishments could be increased if each killing was considered separately, the animals are found to have been mutilated before death or the culprits had previous convictions of animal cruelty.
Anyone with information about the suspects or incident can call 1-800-388-TIPS or visit dentoncountycrimestoppers.com. If the information leads to an arrest, a cash reward of $1,000 is possible.