AUSTIN — State health officials have asked an administrative law judge to assess nearly $2 million in penalties after a Utah-based company failed to meet a deadline for cleaning up low-level radioactive waste that's been stored in Denton for the past decade.
On Tuesday, Stacey McLarty, attorney for the Texas Department of State Health Services, laid out the state's case for the fine based on cost estimates to finish the work at sites on Shady Oaks Drive and Jim Christal Road, which came to $1,923,897. Dallas-based attorney Gregory L. Deans laid out the case for his client, U.S. Radiopharmaceuticals, arguing that justice would not be served by holding the company liable for cleaning up property it no longer owns.
Paul Crowe, head of USR, testified that he had tried to raise the capital to reopen the plants in Denton. The company had four different proposals from financial groups willing to invest in the project, but the lien holders couldn't be satisfied, he said.
"We never operated the business," Crowe said.
Kensington Title helped finance Crowe's takeover of the properties after they went into federal receivership 10 years ago. In April 2017, Kensington foreclosed on USR but did not complete the foreclosure until after state health officials gave the final decommissioning order in July 2018.
That final order was to restore the property so that it could be available for another use without conditions, including any future sale.
State officials have said repeatedly, and repeated again in court Tuesday morning, that the stored waste poses no imminent threat to public health.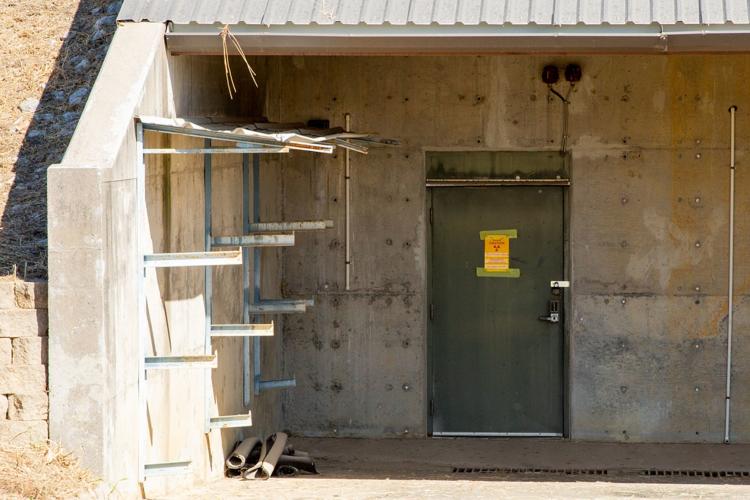 "If it did, we would go in with an emergency order," McLarty said, adding, "but they can't let it [the radioactive material] sit there forever."
Although USR had hired Chase Environmental at least twice to prepare cleanup estimates over the years, Crowe testified that he contacted a different expert about complying with the final order. Before he took any other steps, however, Kensington hired Chase to do the work.
Then, a dispute arose in May between Kensington and USR over back taxes owed on the property, triggering a work stoppage.
In court testimony, Crowe said he had market appraisals estimating that the two properties had a combined value of about $24 million. The two properties are currently on the tax rolls for about $1.5 million.
At one point, Deans, the attorney for USR, told the court that U.S. Rep. Michael Burgess' staff visited the site in August — well after Kensington stopped the cleanup in May.
A spokeswoman in Burgess' office said Tuesday afternoon she was not able to immediately respond to questions about the visit.
After about three hours of testimony, State Administrative Law Judge Vasu Behara began wrapping up, saying he wanted to have heard more about the progress of the cleanup.
Eric Skotak, supervisor for the state's radioactive material inspectors, had testified that he and several other inspectors visited the Denton sites after the final order came down. Once work started, a Chase Environmental representative made regular reports to the state and suggested the work was about 75% complete when it was suspended in May.
However, Skotak also testified that he understood that to be 75% of the planned labor, and that did not include packaging the waste and shipping it off for disposal.
At the time, state officials also said Chase found more contaminated material than expected.
Behara turned to USR to ask whether the company stepped up after Kensington stopped the work, since USR had the final order looming. Deans said no.
McLarty told Behara that Kensington was on the hook now, even if Chase underestimated what it would take to get the work done — but that also was not the focus of Tuesday's hearing, she added.
Behara gave both USR and the state's attorney until Nov. 1 to file any additional documents needed for a final determination in the enforcement case, which for Tuesday focused on the amount of the fine.
Once that date has passed, Behara has 60 days to write his proposal for a decision.
Should a fine be assessed, any funds collected go into a permanent state fund that pays for similar cleanups. If the state has to finish decommissioning the radioactive waste still stored in Denton, the Department of State Health Services will tap that fund to pay for the work, McLarty said.