The two-lane asphalt road used to wind between bucolic cattle pastures and Hickory Creek, connecting long-gone ranches to the highway into town.
City and county records obtained by the Denton Record-Chronicle paint a different picture of Hickory Creek Road today.
A car or truck has lost control on the S-curve, and wound up in a serious crash, at least once every three months since November 2014.
Four of seven serious wrecks in the past 18 months also ended up in the creek. Drivers and passengers escaped with their lives in some accidents, but others did not. University of North Texas student Lucas Tucker, 24, drowned Jan. 21, 2018. A year later, brothers Daniel, 14, and Diego Rivera, 17, died when their SUV rolled into the creek on Jan. 9.
Traffic counts show the pressure has been building for a while. Hickory Creek Road threads through several of the city's most densely populated census tracts. Thousands of people have moved into new subdivisions, such as Ryan Ranch, River Oaks and Oaks of Montecito, in the past decade.
County Commissioner Hugh Coleman said the county's daily traffic counts now exceed 8,000 cars per day. City traffic engineers have collected peak counts, too. In May 2007, they counted 80 to 95 cars coming through the morning's peak hour at Hickory Creek and Country Club roads. By September 2015, that peak-hour number rocketed to 790 at Hickory Creek and Montecito Drive.
Even more pressure came last year when construction crews arrived to widen Teasley Lane from two lanes to six. The $30 million project, while needed, slows traffic to a crawl at peak travel times, pushing motorists to find other through roads, such as Hickory Creek Road. Denton's $5.3 million contract to widen the easternmost portion of Hickory Creek Road beginning later this year likely will extend the chokehold on the mile or so the county still owns between Riverpass and Country Club roads.
City Manager Todd Hileman said city staff and council members are hearing the complaints from residents.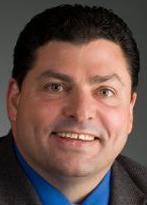 "They are telling us they can't get anywhere," Hileman said.
The squeeze was strong enough last week for the Denton City Council to reject a plan to bring more homes to the area. Several council members said they were not inclined to approve new subdivisions until the traffic problems are addressed.
"We're trying to get ahead of it," Hileman said.
After the wreck that killed Daniel and Diego Rivera, officials with the city, the county and the Texas Department of Transportation agreed on short-term measures and began talks to solve the problem long term, officials say.
TxDOT is responsible for the spot where the road intersects with FM1830 (Country Club Road).
Work on short-term fixes started this week. The county closed the section from Riverpass to Country Club so that crews could make pavement repairs, install a guardrail and warning signs, lay pavement markers and apply striping. The work is expected to take about two weeks.
The preliminary price tag is formidable: $25 million to build new, straighter travel lanes between Riverpass and Country Club roads, and part of a $40 million thoroughfare to connect to U.S. Highway 377 and Interstate 35W, Hileman said.
Ultimately, the road will serve as an important thoroughfare. But for the city and county to be able to apply for regional funds to build it, the project needs to be real, Hileman said.
For that reason, the City Council on Tuesday is expected to approve a $3.3 million contract with Dallas-based HDR Engineering for the road's design, as the city takes the lead in rebuilding the undersized road. The council also could call for a bond election in November, instead of next year. Hileman said three other thoroughfares likely would be in the package along with Hickory Creek Road: Sherman Drive, Ryan Road and Jim Christal Road.
Even with the newfound hustle to fix the problem with Hickory Creek Road, the amount of time between talks and the long-term fix will be measured in years. The western portion crosses a flood plain. A new Hickory Creek Road would need at least one and possibly two bridges, which means the U.S. Army Corps of Engineers also must review the city's plans, Hileman said.
"There's so much growth pressure," Hileman said. "We're trying to get out in front of it."