The Texas Department of Transportation is getting started on a multiyear project aiming to widen U.S. Highway 380 from four to six lanes and install other improvements by 2025.
The project is the second phase of a two-parter that began about a year ago. TxDOT's U.S. 380 "interim grade separation project" consists of two individual projects, each projected for completion in 2025. The first project began last January and is adding a raised median with turn lanes on the stretch of highway between South Loop 288 in Denton and the U.S. 380/U.S. Highway 377 split in Cross Roads.
The upcoming U.S. 380 construction will take place from that split all the way to the Denton-Collin county line. With a $140 million budget, the project is going to widen the highway from four to six lanes, improve sidewalks and install continuous lighting. It will also add grade separations at five major intersections: FM720, FM423, Navo Road, Teel Parkway and Legacy Drive.
While a news release stated construction would begin Monday, Jan. 10, TxDOT spokesperson Kendall Sloan said only preliminary work is occurring now, such as putting warning signs up. The actual road construction is estimated to start Jan. 23, she said. The project will have three phases.
"Phase 1, traffic will switch to the north side and all the work will be done on the south side," Sloan said. "For Phase 2, traffic will switch to the south side and all the work will be done on the north side."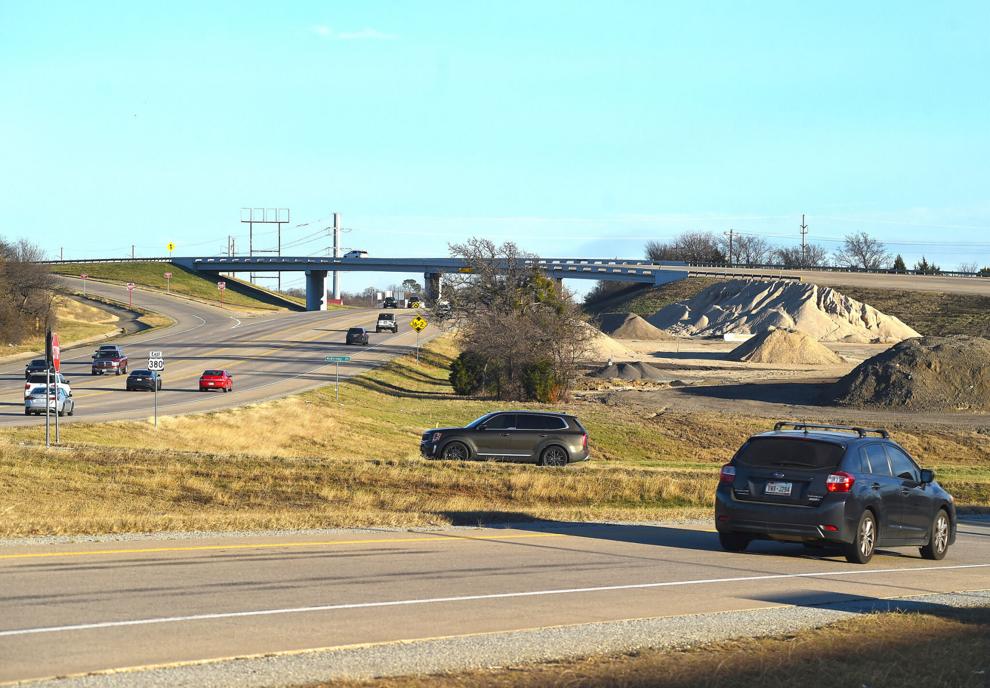 In the third phase, construction will start on the road grade separations at the intersections. Sloan said this project won't be worked on in individual chunks, but over the entire stretch of road. That means the traffic switches will apply to all of the highway from the county line to the U.S. 377/380 split.
When construction begins, Sloan said, the first traffic switch moving vehicles to the north lanes will go into effect. TxDOT is estimating that will start Jan. 23, but Sloan said that date hasn't been confirmed yet. She added the switch will happen at night.
The project serves as a stopgap for TxDOT to address the growing safety and congestion concerns on U.S. 380. Last month, the agency held public meetings for residents to view the results of its U.S. 380 feasibility study, which recommended converting the highway to a limited-access freeway in order to address the road's problems.
But that conversion is still likely decades away from even getting started. The current widening project, TxDOT has admitted, won't come close to addressing long-term traffic projections.
TxDOT is encouraging motorists to seek alternate routes, as backups are possible. More information on the project can be found at www.keepitmovingdallas.com.