WASHINGTON — Wednesday's inauguration of Joe Biden as the 46th president of the United States was nowhere near the largest in history — in fact, given that the National Mall was closed and attendance limited, there's no argument it was among the smallest.
And it was not the coldest inauguration in history. Though snowflakes fell and the swirling winds that swept over the inaugural platform were biting, Ronald Reagan's first inauguration in 1981 would take the modern-day ice cream cake with a high temp that day of just 17 degrees.
Nor was President Biden's inaugural address the longest. Clocking in at just under 22 minutes, Biden's was but a blip compared with the record-long hour and 45 minutes William Henry Harrison spoke for in 1841, one month before his death of pneumonia.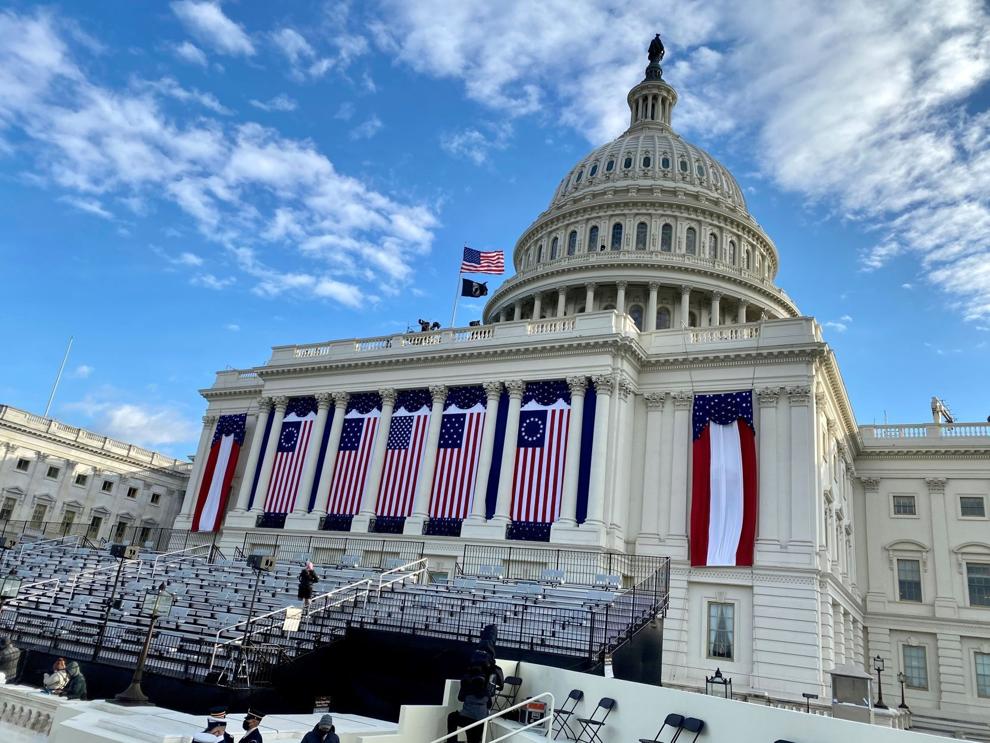 But for all the dissimilarities of Wednesday's 59th inaugural ceremonies, whether forced by a raging pandemic or by the absence of a departing president, Biden's inauguration was remarkable unto itself for the resilience revealed in a time of continued division.
I was blessed with a front-row seat for Wednesday's historic inauguration — the first of a multiracial female vice president and of the oldest president to take the oath of office — thanks to the invitation of our congressman, Michael Burgess, R-Pilot Point. Whereas in the past hundreds of thousands of inaugural tickets were provided, this year because of the pandemic, only 1,070 tickets were available — one for each senator and representative and one guest each.
Seated next to Burgess but spaced at least 6 feet apart from any of the other attendees, we were among the first to take our seats in the specially built white platform at just after 9 a.m. EST — almost three hours before Biden was sworn in. Later to arrive on our row and nearest us were Rep. Louie Gohmert, R-Tyler; Rep. Henry Cuellar, D-Laredo; and my old congressman from New York, Tom Reed, R-Corning.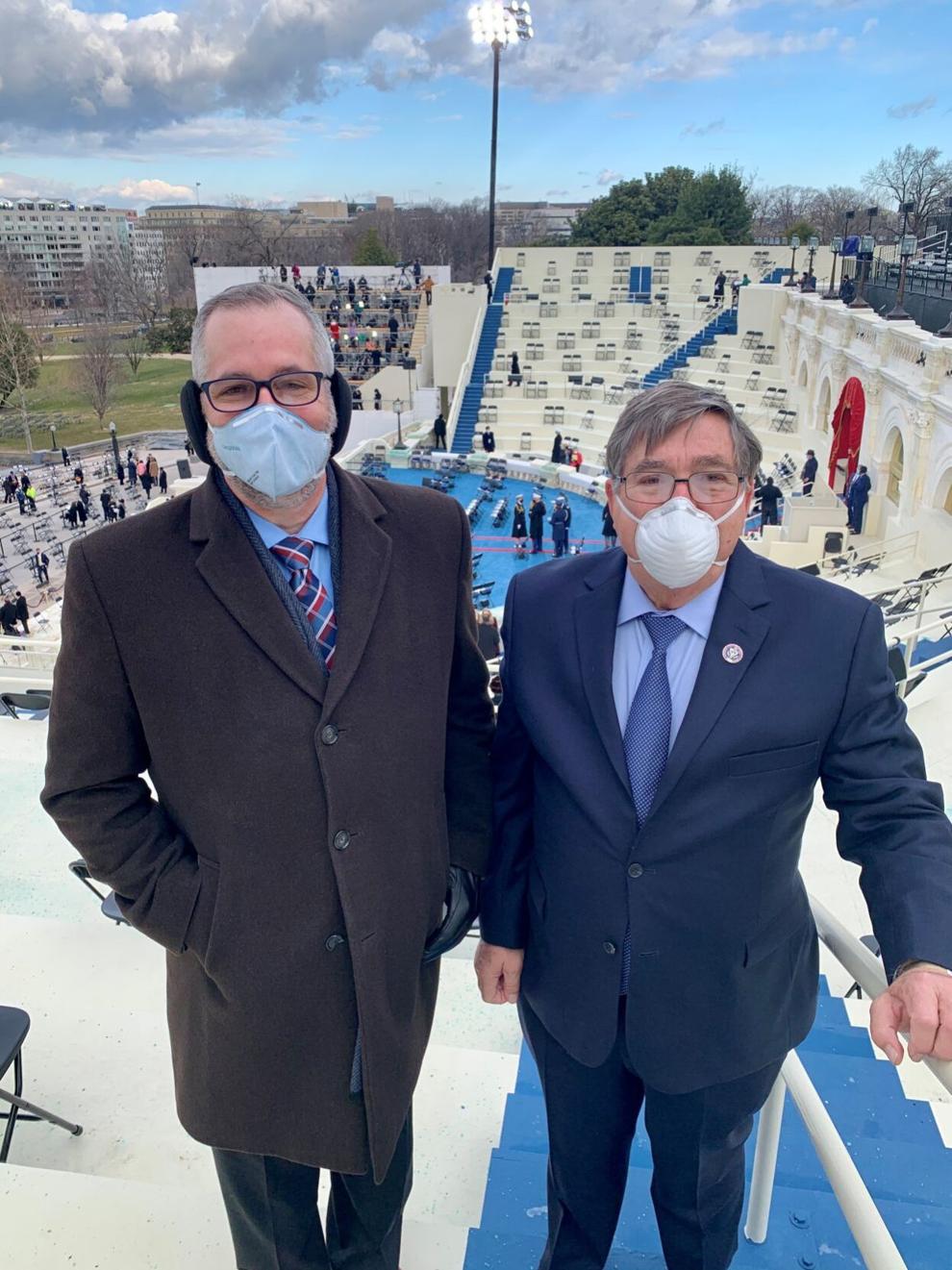 All seemingly old friends, they chatted amiably in the lead-up to the pageantry. But not wholly about policy or politics — Reed bragging about the Buffalo Bills' appearance in this weekend's AFC championship and Burgess at one point bending a knee on the wet, slick platform to capture a photo of his cohorts posed in front of the Capitol festooned in flags and banners.
And when the conversations dipped toward diplomacy, there was even a slight hopefulness conveyed — caught in the hushed whispers of possibly being able to work with the new president. It was certainly a reset moment, not unlike the honeymoon most new presidents enjoy, however small, but a stark contrast to a pending impeachment hearing and the Capitol insurgence two weeks prior to the day.
That same hope was captured in President Biden's inaugural address, when he said, "This is our historic moment of crisis and challenge, and unity is the path forward. And we must meet this moment as the United States of America."
Later, in speaking directly to the divisions that will outlast any honeymoon or grace period, he said: "To all those who supported our campaign, I am humbled by the faith you have placed in us. To all those who did not support us, let me say this: Hear me out as we move forward. Take a measure of me and my heart.
"And if you still disagree, so be it. That's democracy. That's America. The right to dissent peaceably, within the guardrails of our republic, is perhaps our nation's greatest strength. Yet hear me clearly: Disagreement must not lead to disunion."
Wednesday was indeed a remarkable day of pageantry and tradition, the transition from one administration to another that has defined our unique democratic republic. It also was a reminder of the hope revealed in moments both simple and splendid.
We once again thank U.S. Rep. Michael Burgess for the invitation to witness Wednesday's inauguration firsthand. The relationship between a newspaper and any elected leader is necessarily defined by scrutiny and pushback — but as Burgess demonstrated in his invitation, it also should be bound by respect for the role each party plays. We also wish to thank Burgess' communications director, Sarah Anne Voyles, who helped facilitate most of the arrangements.