State Rep. Lynn Stucky, R-Denton, signed onto a bill earlier this month that seeks to classify many gender-affirming procedures for transgender children as abuse.
House Bill 68 was filed by Rep. Steve Toth, R-The Woodlands, on Nov. 9; it was referred to the Texas House's public health committee on Feb. 25.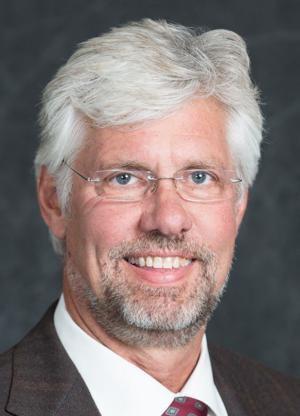 Stucky signed on as a co-author on April 6.
No actions have taken place on the measure since it was referred to the committee in late February, and 37 of the 38 co-authors added their names on April 6. There are six weeks left in the legislative session before lawmakers are scheduled to adjourn on May 31.
Amber Briggle, a Denton business owner and transgender rights activist, took to social media Monday to oppose Stucky's support for the bill and urge others to call the representative in protest.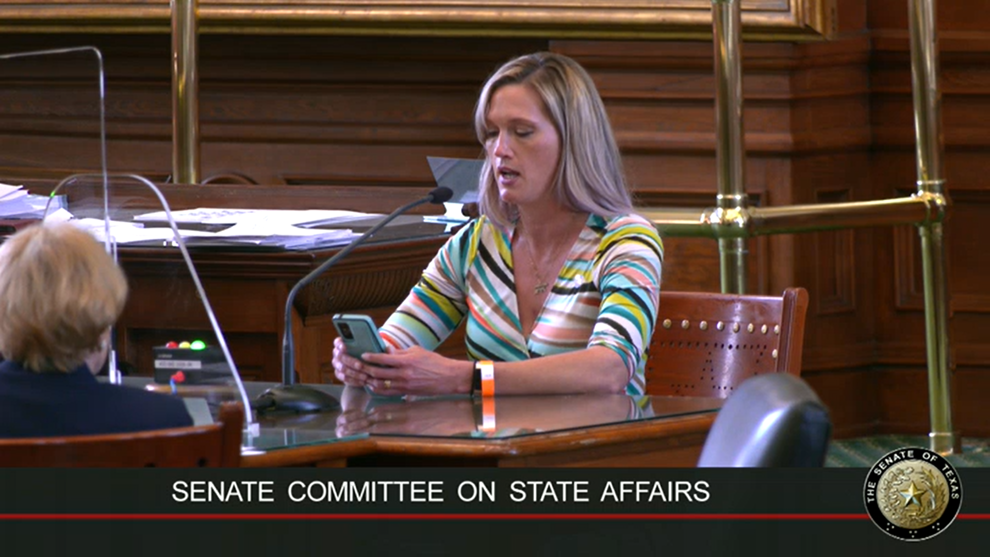 Briggle's recent appearance before the Texas Senate Committee on State Affairs gained national and international attention when she spoke against Senate Bills 1646 and 1311, which are both similar to HB 68.
SB 1646 would have directly criminalized parents' intervention in getting their transgender children access to gender-affirming treatments. It was left pending in committee earlier this month.
SB 1311, on the other hand, made it out of committee but had not yet been voted on by the full Senate by Monday afternoon.
Two of Stucky's staff members said he was not available for comment Monday and weren't sure when he would be available to discuss this and other legislation he has signed onto.
Briggle, who has a teenage son who is transgender, told lawmakers gender affirmation surgery isn't done on children, and commonly used hormone blockers are 100% reversible.
Reached by phone Monday afternoon, Briggle said Stucky's support for the bill felt personal.
She said she has known the representative for years, having first met Stucky when he was campaigning ahead of his first successful election bid in 2016. He has since come to know her son by name and has been friendly on numerous occasions.
She said she expected such bills to be filed but didn't expect somebody she knows personally to be attached to one.
HB 68, if passed, would criminalize several acts by medical and mental health professionals "attempting to change or affirm a child's perception of the child's sex, if that perception is inconsistent with the child's biological sex as determined by the child's sex organs, chromosomes and endogenous hormone profiles."
Such acts include genital surgery, mastectomies and the administration of puberty-blocking medications.
It carves out exceptions for some people born intersex along specific chromosomal lines.
A 2019 study published in the Journal of the Endocrine Society analyzed 14,177 newborns and found slightly more than 1 in 100 had one of the chromosomal abnormalities listed in the Texas House bill.
Briggle described Stucky's signing onto the bill as cruel, and wondered aloud if he truly thought she was a child abuser.
"If so, tell me to my face what I'm doing wrong," she said.
On the contrary, she said, refusing children the gender-affirming treatments they need is the real abusive act.
While not officially dead, the lack of action in recent weeks on HB 68 indicates a lack of interest in at least that particular iteration on the part of lawmakers. Despite that, Stucky's recent signal of support for the bill seemed like a dangerous move on the part of an elected official, Briggle said.
"We want to be able to live good lives as Texans, and anyone who endorses these bills is not making life good for my family, certainly, but more generally for transgender Texans in this state," she said.