The Aubrey Police Department arrested a 39-year-old man Wednesday who confessed he shot and killed his girlfriend and her son, according to a news release.
Cory Washington is sitting in the Denton County Jail in lieu of a $1,002,500 bond. He is charged with two counts of capital murder of multiple persons in connection with the deaths and one count of assault causes bodily injury family member from an incident in February.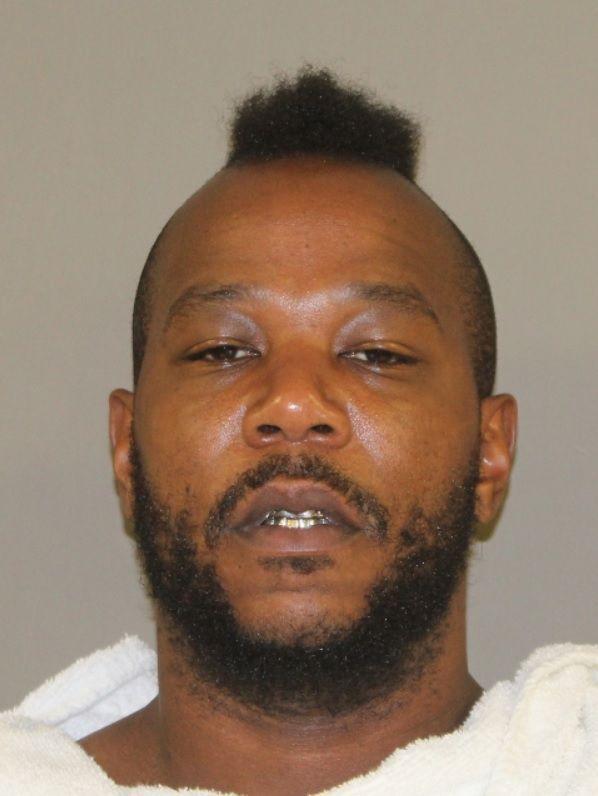 The Denton County Sheriff's Office and Northeast, Pilot Point and Little Elm police departments also responded to the scene.
The Aubrey Police Department's news release says Washington called 911 around 2:58 a.m. Wednesday to report that he had killed his girlfriend, and he surrendered to officers when they arrived at a home in the 9200 block of Blackstone Drive. Washington shared the home with the two victims, 36-year-old April Robinson and 18-year-old Donavan Fielder.
An arrest warrant says Washington confessed to the two homicides to the 911 operator, the first officers on the scene and to a Denton County detention officer. According to the warrant, he waived his Miranda rights and agreed to speak with investigators.
Washington told an Aubrey police lieutenant that he'd been angry with Robinson and his mother for a day or two, according to the arrest warrant. The affidavit says he was angry Wednesday after Robinson left their residence and wouldn't give him a straight answer when he asked her where she was and when she was coming home.
Washington said he grabbed his handgun from an unlocked safe and picked up a baseball bat with another hand, striking Robinson with the bat as she backed away from him, the affidavit says.
According to the arrest warrant, Washington also struck Fielder with the bat after breaking down a bedroom door Fielder had closed, then shot him "two or three times." He also shot Robinson "once or twice" after striking her again with a bat.
Officers found Fielder inside the family's home and Robinson in the front yard of a neighbor's residence. The affidavit says both had what appeared to be gunshot wounds on their faces.
The Tarrant County Medical Examiner's public portal didn't show a manner or cause of death for the mother and son as of Thursday morning.
"This is a tragic incident for the surviving family, and our team is working to ensure that the available evidence speaks for the victims," Aubrey Police Chief Charles Kreidler said in the release.