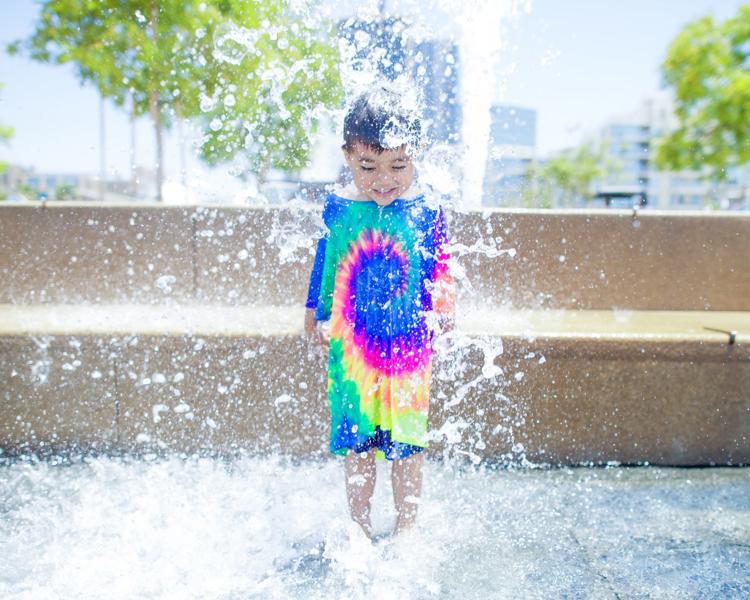 A new report released this month by the U.S. Consumer Product Safety Commission shows a steady increase in child drownings since 2016, and experts are urging parents to be more watchful as the COVID-19 pandemic keeps more children at home.
Texas is among the top four states where the most childhood drownings occur.
"Many factors play into that, including the size of the state, the access to recreational waterways — lakes, coastline, pools, etc.," said Monica Martin, the Denton Natatorium's aquatics program manager.
Texas weather also makes it a spot where kids are vulnerable to drowning.
"Our state has an extended swim season, where the water temperature remains comfortable for outdoor activities compared to many states north of Texas," Martin said.
Denton officials have suspended summer swimming lessons due to COVID-19, which means hundreds of local children might not get to learn beginning swimming skills, such as treading water, basic swimming strokes and breath control. It also means young but experienced swimmers will miss out on intermediate and advanced swimming lessons, which develop swimming strokes, competence in and around bodies of water, and safety skills.
The combination of canceled swimming lessons, parents working from home and children antsy to cool off means Denton-area children could be more vulnerable to drowning.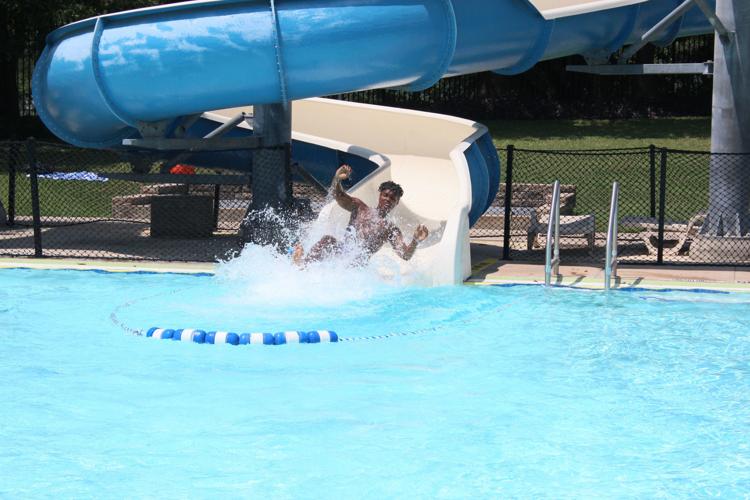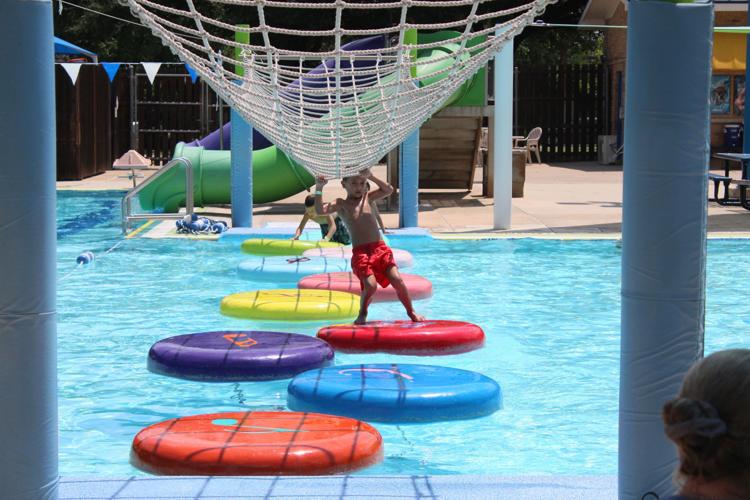 "Denton in particular has large lakes to the north and south, making this community attractive to families," Martin said. "Many homes have private pools, as do apartment complexes. We also have access to a variety of creeks, ponds and other exposed waterways within the city."
Most of those bodies of water don't have a lifeguard on duty, and access to them is often not restricted.
But adults shouldn't confine their worries to pools, lakes and creeks.
"Our weather plays a part in the risks as well," Martin said. "Since rain can cause temporary flooding, currents and movement of underwater obstructions — think branches, rocks, etc. — all of these are considerations to take into account when assessing the risk to anyone around the waterways in our community, including adults and children."
The suspension of swimming lessons and the closing of local pools means parents and grandparents will need to step into the swimming coach's shoes — sort of.
"Adults have responsibilities to create good habits in, on and around water," Martin said. "These include ensuring everyone has access to — and wears — a U.S. Coast Guard-approved life jacket, practices sun safety by wearing sunscreen and taking breaks from activities to hydrate and refuel."
Adults should make sure children swim with a buddy and that they aren't near or in the water without supervision. Adults should take a good look at what could cause an injury at a pool, lake, pond or creek.
But Martin said children have responsibilities, too.
"They need to have a system where they check in with a supervising adult, always remain within a safe distance, avoid dangerous games or water activities that can cause harm," Martin said.
You've seen "no horseplay" on signs posted at community pools and apartment pools. That means children shouldn't push someone underwater by the head or neck or hold someone underwater. Children should also understand that their life jacket stays on until the boat docks and everyone is getting back on land. And wearing a life jacket means wearing it fastened, Martin said.
Families who have private pools — and families considering building a swimming pool — should consider including a fence that surrounds the pool and makes the pool separate from the yard and the house, Martin said.
Homeowners should also take care to make a fenced pool less attractive to children.
"Remove floats, balls and other toys from the pool and surrounding area immediately after use so children are not tempted to enter the pool area unsupervised," she said.
Regardless of where families swim this summer, Martin said adults should plan before anyone kicks off their flip-flops and makes a beeline for the pool or dock.
"There is also a difference between having a dedicated lifeguard doing surveillance and an adult who is trying to watch the kids play while also cooking on a grill, reading a book or being on their phone," she said. "All of the safety components to water come down to layers of responsibility that begin with a family's safety plan."