Denton City Council incumbent Paul Meltzer faces Jim Mann and Liam York for at-large Place 6 in the Nov. 3 election.
Early voting is scheduled for Oct. 13-30.
Elected in May 2018, Meltzer is in his first term. He is focused on improving streets and infrastructure, while Mann says he wants to advance economic development and nonprofits. York is a chef and student, according to his candidate application. He has not returned messages for comment.
From July 1 to Sept. 24, Mann, a pastor, raised $11,594.96. The largest contributors, documents show, were Lamarr and Nancy Myers ($1,500), Paul Ilami ($1,300), Dalton Allen ($1,000), Vicki Marriott ($1,000), Leah and Greg Johnson ($750) and Scott Brown ($666.66).
Meltzer is a retired product developer. He received $3,572 from July 1 to Sept. 24. The largest contributors were Phyllis Minton ($300), Bonnie Friedman ($250), George and Betty Jane Morrison ($250), Darryl Williams ($150) and Monica Moen ($150).
In September, Meltzer said "you have to create an environment that's hospitable for the new world at work."
He worked in consumer products and services with divisions of General Mills and Campbell Soup Co. Meltzer retired as senior vice president of product management at Insight Communications.
Mann has said Denton must "compete with other cities in the area for business. If we refuse, they will go elsewhere."
Candidates took the time to answer three questions about City Council ahead of the general election. Their responses have been lightly edited for brevity and clarity.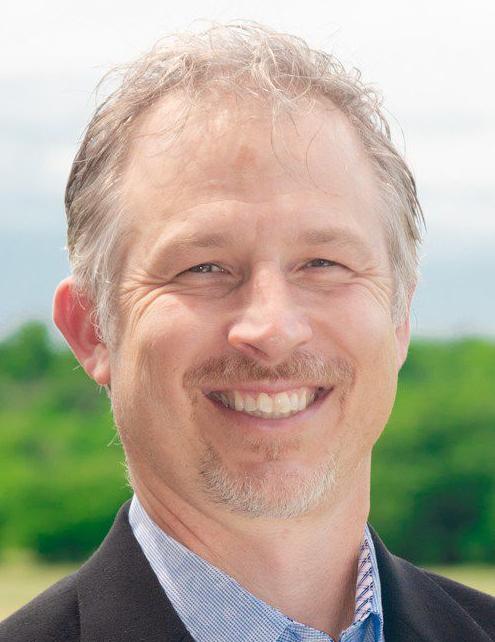 Jim Mann
Education: Bachelor of Arts, German linguistic studies; Master of Divinity, Southwestern Baptist Theological Seminary; doctorate in New Testament, Southwestern Baptist Theological Seminary
Experience: Founding pastor, New Life Church of Denton; associate professor of New Testament, Rawlings School of Divinity and Colorado Christian University
What are the most pressing issues in Denton?
Denton has several pressing issues in this election — growing Denton's economy, managing our explosive growth, keeping taxes low, helping local business reopen safely and profitably, homelessness and poverty issues and having a healthy social climate.
How do you propose to resolve those issues?
We need to promote Denton and welcome business to town in order to grow our economy and tax base.
Denton is the No. 2 boomtown in the U.S. We must ensure strategic planning to manage this explosive growth. We need to compete with other cities in the area for business. If we refuse, they will go elsewhere. A rising tide raises all ships. When businesses come to Denton, they hire our citizens, who shop in our stores, eat in our restaurants, pay ad valorem and school taxes. It is a win-win for everyone.
We must always respect our citizens' private property rights.
As far as infrastructure, we're on the right track with streets, but we're playing catch-up. We've completed 77% of the projects in the 2014 bond and by December, we should be 13% complete on the 2019 bond.
We can keep the effective tax rate from rising by supporting the Denton landfill. Our "put or pay" program has been the strategic center of keeping our effective tax rate where is. We can keep our energy costs low — and green — by supporting the Denton Energy Center.
We need to protect small businesses and help them reopen and be profitable again. We can waive or discount fees for building permits, give New Market tax credits or opportunity zones, as we've done in the past.
The city has a great plan for every citizen to be within a 10-minute walk to a park. Now with the pandemic and parks becoming so important, let's accelerate. Parks add to the quality of life and the overall economic well-being of a community.
Also, businesses across the country are learning to run lean and more efficiently. Let's look at our city operations and see if there aren't money-saving opportunities there.
We need to support local nonprofits. The pandemic has stretched them thin while they have been working heroically for our community. Many of them are running on fumes right now.
What makes you a better candidate than your opponent?
I was born and reared in Denton. I was educated in Denton schools. I'm a fifth-generation Texan. I know and love this city. I have been a public servant in Denton for 28 years, active in both business and religious circles. Now I would like to serve all citizens of Denton in a civic capacity.
I'm an entrepreneur, businessman and a leader. I didn't go to work for a big company. I started my own. I led a four-person team to a create a church that is now 600 people with two campuses and an online presence.
In business terms, they show up or don't based on the product. They willingly attend and give donations because it is a good product. I hire and fire employees. I settle disputes. I manage projects and a staff of eight.
I oversee a $650,000 budget. We developed a beautiful 40-acre campus. And I watch every penny. I lead our team to pivot and adjust during this pandemic. A lot of churches closed their doors during the 2008 recession and now during the COVID crisis, but we are thriving.
I have extensive relationships in the nonprofit realm, which I will leverage to expand their ability to serve our community even better. I have a strong work ethic and integrity.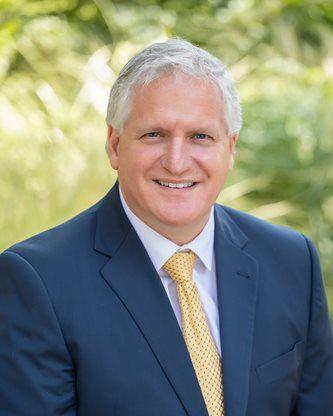 Paul Meltzer
Born in: Liberty, New York
Education: Bachelor of Arts, Wesleyan University; Master of Business Administration, Dartmouth College
Experience: Retired new-product executive; telecommunications industry; American Red Cross; Communities in Schools, BankOn Denton County; VITA; Thin Line Fest; Salvation Army; Shield Denton; Meals on Wheels; Denton Rotary Club
What are the most pressing issues in Denton?
In the short term, it's helping Denton survive, recover and thrive through COVID. Medium term, I think most residents would say streets, taxes and public safety. But longer term, the major issue is growth — the challenge to end up with a Denton we like at the end of the process that's not just bigger but better.
How do you propose to resolve those issues?
Part of thriving through COVID includes partnering with our local businesses, brainstorming whatever barriers we can lift or new ideas we can try so they can do more trade safely. Everything has to be on the table.
The federal government has put probably more than $200 million into the local economy to keep us afloat, more than the city's whole general fund. We need to keep finding ways to make it easier for residents and businesses to connect to the assistance that's available.
On streets, I was part of getting the city to triple the amount of repair activity. We have a big backlog, and we need to keep it up for a while until most streets are in good shape most of the time and we can mostly just do maintenance. I know the thing people hate almost as much as lousy streets is streets being fixed. But this is how we get to where good streets are the norm.
On taxes, we just voted in the first tax rate anyone can remember that's below the "no new taxes rate," which should mean a reduction for the average existing home.
We have an affordability issue in Denton. Fortunately, growth is helping our budgets keep up, and we have an incredibly talented city manager who keeps finding more efficient ways to organize.
On public safety, we need to both keep response times low by hiring as we grow but also keep improving transparency, accountability and community sensitivity. We can and are doing both.
But longer term, the big issue is growth, and ending up with a Denton we like. We have to stay ahead on infrastructure, including streets, sidewalks, water, wastewater and public transportation and internet.
I also support a greater, accessible downtown by lifting areas out of the floodplain. And we also need to take care to safeguard and enhance the things that contribute to our great quality of life — distinctive historic areas, green space, connecting trails, and performance spaces for the arts that will help keep our businesses thriving.
What makes you a better candidate than your opponent?
My background helping solve problems and create growth in large organizations is very appropriate. Understanding the finance, strategic planning, marketing and operations all applies. I enjoy using my experience to help make good decisions for the community.
I'm also fundamentally interested in good management and tackling tough problems. I'm not there just for a social issue that might come up once in two years. Staff asks for our direction, our vision and often our political skill at finding common ground. I think I've shown I can find productive ways forward working with individuals who may have very different philosophies from each other.
And frankly, I'm independent. I don't take special-interest PAC money, so I can feel free of any obligation other than to what's best for Denton.
The evidence is there. Whether you disagree on one particular vote or another, on the whole I think this has been an extraordinarily productive council. I'd like to keep Denton moving forward.
PAUL BRYANT can be reached at 940-566-6881 and via Twitter at @paulbryant_DRC.