For the third time in a little more than a decade, Denton school district voters approved a multimillion-dollar bond package for school improvements.
With all precincts reporting unofficial results, the district's $750 million bond proposal passed handily with 7,902 people, or 74.4 percent, voting in favor of the measure. The bond will include funding for two new schools, replacements for several aging buildings, added security cameras and renovations for extracurricular facilities.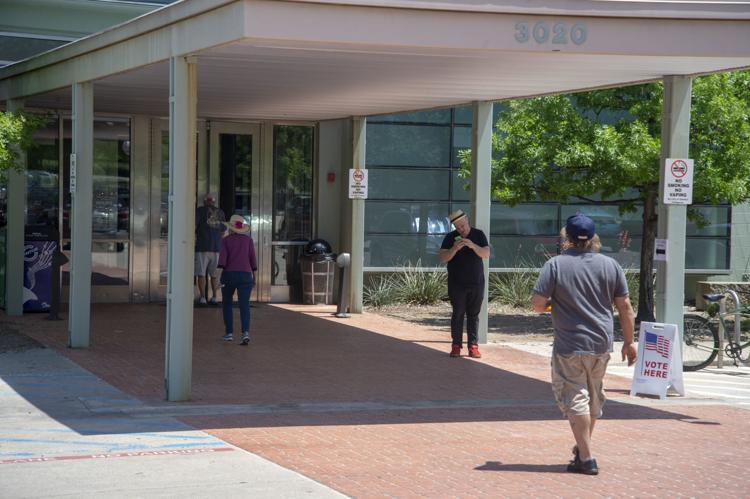 Denton Superintendent Jamie Wilson said he was pleased with the results and that some of the first projects out of the package would involve security.
"People came up and asked me if I was surprised by the outcome, and I told them I'm never surprised by the support our community has for our schools," he said. "Sure, there are people who have different opinions, but by and large our community supports our students. I'm proud to be part of that."
The two incumbents in the school board races will keep their seats for another three-year term.
In Place 1, incumbent Barbara Burns garnered more than half (51.6 percent) of the vote. Brad Fritcher followed with 26.4 percent, while Alfred Sanchez and Barry Barnes finished with 12.3 percent and 9.7 percent of the vote, respectively.
Burns said she was excited and humbled by the support she received from voters and said her victory wouldn't have been possible without the help of her steering committee. She added she wants to focus on communication during her next term.
"I want to work harder in making sure our community knows about the great things we're doing in this district," she said. "I also want to find more ways for the community, students and teachers to communicate with us. I want them to know we really do care and we're listening to their concerns."
Sanchez said he plans to continue his work with the schools and on the city's Planning and Zoning Board despite his loss.
"I had a lot of good ideas," he said. "You get out there and try to get your message out, and people either like it or they don't. Just because I lost doesn't take away from me being involved in the community."
Barnes said his experience running for office was a humbling one and added he wanted to find a way to channel his energy into other aspects of the schools.
"I got so much out of this," he said. "There were things about this process that were moving and patriotic. But to see the incumbents win big, it feels like business as usual."
Fritcher did not return requests for comment by late Saturday.
In Place 2, incumbent Jeanetta Smith edged out David Shuck with 43.3 percent of the vote. Shuck received 36.2 percent of the vote followed by Angela Cid with 15.1 percent. Jonathan Balmos withdrew from the race in April but still received 5.4 percent of the vote.
Smith and Cid did not return requests for comment. David Shuck said he was proud of his campaign but still believed there should be a parent's voice on the school board since no current board member has school-aged children in the district.
"We knew we couldn't control everything, but we knew we wouldn't get outworked," he said. "We ran a strong campaign and stayed on message. They [our opponents] had to answer to our message, and we brought a lot of issues to light."
Denton area school boards run elections on a plurality vote system, meaning a candidate has to receive only the highest number of votes to win. As a result, no races will see runoffs.
Area school board results:
In Argyle ISD, Ritchie Deffenbaugh beat Brett Flaten for the Place 4 seat with 78.2 percent of the vote. Leona McDade beat Dave Howell for the Place 5 seat with 69.9 percent of the vote.
In Krum ISD, incumbents Brad Andrus and Eric Borchardt received 39.3 percent and 38.8 percent of the vote, respectively, to take the two at-large seats against Joe Galicia and Robert Dollins.
In Pilot Point ISD, Jacob Stuckly beat incumbent Melanie Billmeier for the Place 5 seat with 53.3 percent of the vote. Ashley Dennis beat Jason Pool for the Place 7 seat with 55.6 percent of the vote. Kevin Ware ran unopposed and will keep his Place 6 seat.
In Ponder ISD, incumbent Dale Brown beat Timothy Tipton for the Place 4 seat with 51.1 percent of the vote. Todd Nichelson ran unopposed and will keep his Place 5 seat.
In Sanger ISD, Sarah Peers York beat Jackson Sweet for the Place 3 spot with 73.6 percent of the vote. Ann Marie Afflerbach ran unopposed and will keep her Place 2 seat.