Two Denton residents who volunteer their time with local organizations are campaigning to represent District 1 on the Denton City Council come Nov. 3.
Mayor Pro Tem Gerard Hudspeth is vacating his seat on the council and campaigning for the mayor's seat against fellow council member Keely Briggs of District 2 and delivery driver Michael Lee Mitchell.
The two candidates hoping to fill Hudpseth's seat are George Ferrie, a previous candidate, and Birdia Johnson, a newcomer to the political arena. Both are active in the Denton community, working and volunteering with local organizations.
Johnson is on Denton's Martin Luther King Jr. Recreation Center Advisory Board, is the president of the city Juneteenth Parade Committee and volunteers with First Refuge Ministries.
Ferrie serves on the Denton Parks, Recreation and Beautification Board, volunteers with OUTreach Denton and is a board member of the Denton Main Street Association.
This election season will shift City Council's makeup drastically. Mayor Chris Watts is closing out his final term, Hudpseth and Briggs effectively vacated their seats by running for mayor, and council members Deb Armintor and Paul Meltzer are up for reelection.
The Denton Record-Chronicle reviewed public records in building candidate profiles for Denton County candidates, including campaign finance reports, voter history and employment history.
The most recent campaign finance reports show Ferrie reported $2,177 in political contributions with $1,714 maintained. Johnson's latest report shows $3,741 political contributions with $2,186 maintained. Hudpseth donated $50 to Johnson's campaign.
We asked Ferrie about his "no contest" plea to a 2011 charge of driving while intoxicated. Ferrie allegedly failed a sobriety test after a Denton police officer observed him traveling 55 mph in a 40-mph zone on Loop 288 around 2 a.m. in February 2011.
"Eight years ago, I was charged with a DWI after a traffic stop in Denton. It was a life-changing event," Ferrie said in a prepared statement. "I remember having to make the difficult choice to accept 15 months probation because I could not afford to proceed to trial. I was also given the gift of working for and serving this community that has given me so much as part of my no-contest plea agreement."
Candidates took the time to answer the same three questions about City Council ahead of the general election. Here are their responses in alphabetical order. Their responses have been edited for brevity.
George Ferrie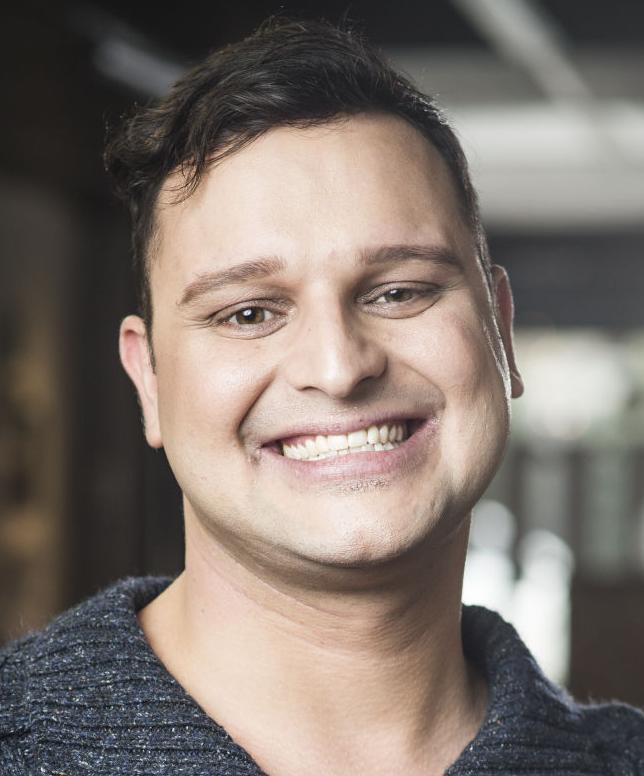 Born in: Redlands, California
Employment: Former owner of Wine Squared, 2015-2020; Falcon Events
Education: Bachelor of Arts in integrative studies and business from the University of North Texas; currently pursuing a master's degree in social work from UNT
What can you bring to the Denton City Council?
I'm bringing the perspective of a renter and have lived here for 15 years. I've had good experiences and terrible. I'm bringing the perspective of the LGBTQ community, a queer person and what it's like to be in this community. I'm bringing up the equity issues we see in our community. You're seeing the perspective of small-business owner who, because of the pandemic, had to close the business permanently, which is unfortunate and incredibly expensive. We're seeing small businesses struggle. I've got a lot of qualities we don't have on council and haven't had.
District 1 has a historically low voter turnout. Why do you think that is and what are you doing to try to combat that?
If you look at local elections, District 1 has the lowest turnout for sure out of all districts, typically on average. There are several things [I'm doing]. One [thing] is last year when I ran, I was going to [Texas Woman's University] once a week, every week, doing voter registration drives, getting people to ask questions. It's engaging the voters and putting yourself out there in the public and saying, "Come here and ask me a question," "I'm in your neighborhood, come and chat with me." Every weekend I'm going out to different places in District 1, putting up voter registration cards. It's getting the access to the people because a lot of folks in our town, especially renters, are too busy with our jobs that we don't always have time.
The City Council may look drastically different once results are in for this election. What do you think the council should look like?
City Council should reflect its constituents. We don't have a renter on council, we don't have a very young person on council, we don't have a small-business owner on council. We desperately need to shake up the makeup of our city council. We want a diverse council to ensure that we're not only representative of the majority of the different communities that exist, but that we have different lived experiences. Diversity and inclusion is important on any board. The same should be said for City Council.
Birdia Johnson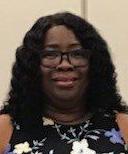 Born in: Grenada, Louisiana
Employment: Food services at the Unversity of North Texas, 1985-2009; Texas Juvenile System Department correctional officer, 2009-2019; retired, 2019-present
Education: Bachelor of Arts in science from UNT
What can you bring to the Denton City Council?
My experience in management, my experience from a correctional officer, and most of all, a citizen who has participated and volunteered on boards in the city for many years. I don't know how anyone else thinks, but as a parent, a mother struggling to get an education and working a full-time job, that brings quite a bit of experience. I've never been in politics before so it's going to be a new thing for me, but I'm willing to put forth the effort, I'm willing to listen, I want to learn and I want to bring something new to the table.
District 1 has a historically low voter turnout. Why do you think that is and what are you doing to try to combat that?
I'm going door-to-door in this district. I'm going to let everyone know what I'm representing. I want to open town hall meetings and I want the community to be more involved in giving comments. The more you involve people, the more I think we'll get voters. This year has been a different year with the pandemic and with all the chaos, I think people now have become concerned more so than they have in the past.
The City Council may look drastically different once results are in for this election. What do you think the council should look like?
I think the fact that we're going to have a new perception and a new set of people would [bring] a lot of new ideas and we will kind of venture out into new avenues. With new people coming in, new ideas come in and — not that I'm saying something was bad with the old way — but we always have room for improvement. I'm looking forward to it. With this being a special election, six months later whoever will have to start again next year in my district.