People across Denton County already have begun voting in the midterm elections in what is expected to be a record-breaker for voter turnout. Brandy Jones and James Felber are each looking for enough votes to unseat Ron Marchant, the incumbent Precinct 2 Denton County commissioner.
Jones, a Democrat, and Felber, a Libertarian, face Republican favorite Marchant, who has held the commissioner seat since 2007. Jones and Felber agreed county officials could be finding new avenues to engage people across Denton County, but Marchant said it's up to individuals to take part in county business.
In a phone interview, Felber's strict Libertarian beliefs were made clear: "I am a candidate [who] stands for the taxpayers. We should not grow government beyond the ability of people to pay for it."
Jones, who is in her first year of law school, said commissioners should be doing more work than just roads and bridges and budgets. She said civil rights and disabled people's rights are among her top priorities.
"A lot of people at my law school call me a bulldog, because I take care of things, I get to the bottom of it, and I fix it," she said.
Precinct 2, in the southeast corner of Denton County, includes Little Elm, The Colony and portions of Carrollton.
The Denton Record-Chronicle spoke with all three candidates, asking them the same three questions. Their answers are below, edited for clarity and brevity.
Ron Marchant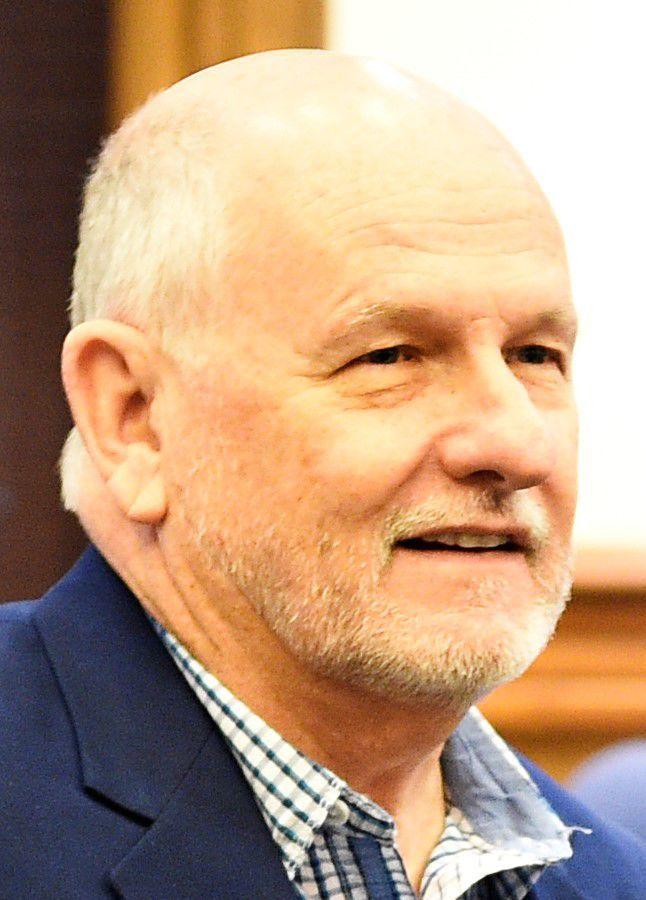 Age: 66
Hometown: Bonham
Experience: Denton County Precinct 2 commissioner
What are your priorities that make you the better candidate?
We are currently looking at projects that we have in the future and the funding of those projects in the future — the reconstruction of major roadways, the construction of the new courthouse on the new campus. I'm looking forward to the completion of that campus.
We're also barreling down the roadway of identifying revenue that we currently have available to us that we don't have to go back to the taxpayer with a bond election so that we do major projects in-house. We're trying to look at how much tax notes we can issue every year for the next five years so that we won't have to go to the public for another bond election. [And thirdly], a continuation as well as an escalation of the services that we provide our veterans within the county.
In which areas have county officials put too many resources toward, and in which areas have they neglected?
I can't really tell you that in my tenure and this court's tenure as it sits now that we have put any excess money that didn't need to be there. A lot of the places that we have put money is because we're behind the eight ball. Sometimes growth in certain areas is not predictable.
As the county grows and [the population] gets closer to 1 million people, understand we are the gatekeeper for law enforcement, the jailing [and] housing of criminals and the prosecution of those criminals for all municipalities within Denton County, and because of the enormous growth, we have to keep up in our facilities ... to handle the dockets that we have in place.
How do you ensure that all types of people in the county are having their perspectives included in the governing process?
In an open forum, you know as well as I do, when they are making public comment to us and the subject is not on the agenda, we cannot respond to it other than we'll look into it, or we'll set you up with the right people to do that.
They believe the public forum is the avenue to pressure, embarrass or force — not only in our county but in any other governmental institutions — to force us into making the decision that they want, that may be good for them, but may not be good for the county as a whole. You can go to the internet and find out what our full budget is. I cannot ensure that everyone within the county can respond to the way that we're trying to get the information out.
Brandy Jones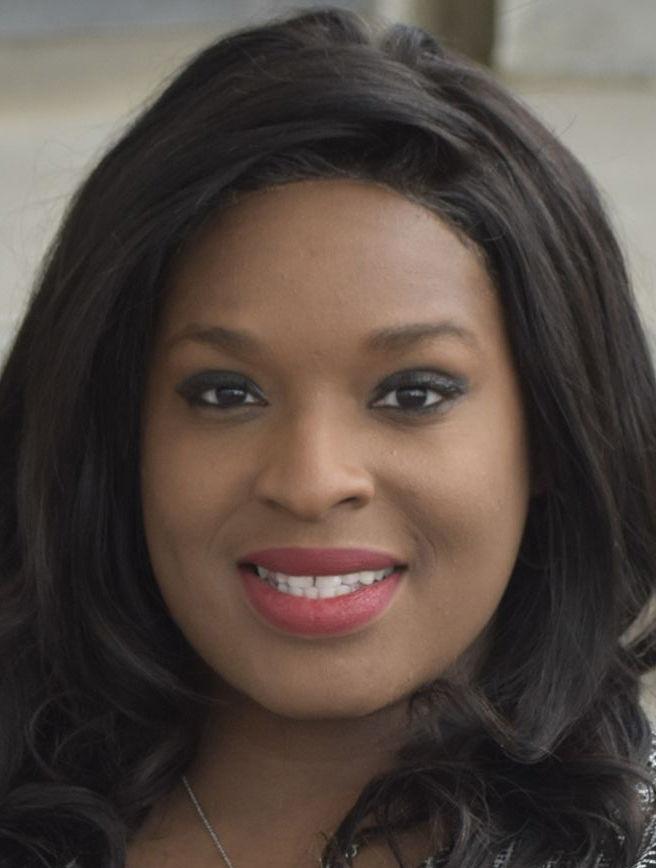 Age: 33
Hometown: Dallas
Experience: Healing 4 Autism nonprofit in Dallas
Online: www.facebook.com/Brandy4Denton
What are your priorities that make you the better candidate?
On numerous occasions, not only myself but other residents of our precinct have noticed that there's nobody ever in the [Precinct 2 commissioner's] office. Every time I would go up there for business or take care of something, there's never anybody there. I would ask people, do you know what a commissioner is, what they do? It's kind of crazy that a lot of people didn't know we have a county commissioner.
They knew about state representatives, but nobody knew what a commissioner does. That is one of the highest positions in the county — you should know who your commissioner is, what he does, who they stand for, [and] if they're actually going to be in the office. There should be no reason why we have many residents that have concerns and questions and there's nobody there [to answer].
In which areas have county officials put too many resources toward, and in which areas have they neglected?
The infrastructure for the freeways is ridiculous. I don't believe that parents and people that work very hard should get off at 3 o'clock in the afternoon and take two hours to get through traffic, just to get them from day care and another hour to try to get home through traffic. There shouldn't be any reason why a lot of the infrastructure on the freeways takes over than a year or two to get fixed.
Veterans assistance need to be better as far as public assistance. There shouldn't be a reason why we have a vast majority of soldiers that are homeless. We have issues with air quality, we have issues with water quality. They could spend more [money] on the things that we need versus wants. There could be more jobs in Denton County than there are now. You can plan for the future, but if you're not going to fix what's wrong now, you're going to continue to overlap.
How do you ensure that all types of people in the county are having their perspectives included in the governing process?
My first question I ask Denton voters, "What do we lack in Denton County?" Many of them say that, for us to be homeowners or to be paying all these taxes, we don't have town hall meetings. I feel like there should be, at least annually, a town-hall meeting in each precinct. That means whether you voted or not, because a lot of people feel like, "my vote doesn't matter, so I shouldn't have to be involved." And for the ones who do vote, they feel like, "I'm voting every year, and there's nothing happening, I'm not getting any information."
James Felber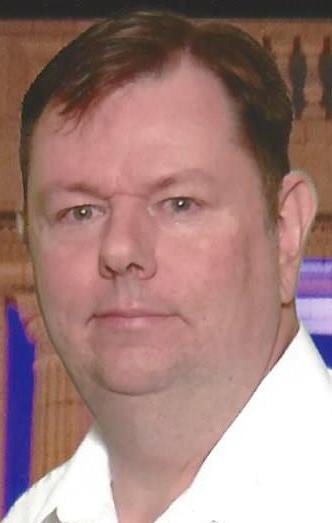 Age: 56
Born in: Jefferson City, Missouri
Experience: senior system analyst for Fidelity Investment; worked in vehicle management for the state of Texas.
Online: www.facebook.com/Felber4Denton
What are you priorities that make you the better candidate?
Denton County has risen property taxes against the homeowners continually well above the growth in wages. We're paying more taxes on our homes, [but] our wages aren't going up. Make Denton more open to small-business individuals; work really close with individuals to make sure there is not anything at the county level that is standing in the way of small business.
The last would be open and transparent government — no backroom deals or nothing discussed beyond closed doors unless it's absolutely necessary, anything regarding personally or anything going on with sealed [business] bids.
In which areas have county officials put too many resources toward, and in which areas have they neglected?
I do not know why the county has not worked closely with [the Texas Department of Transportation] on expanding U.S. Highway 377. It should've been widened years ago. The western part of the county is going to grow tremendously; the roads are insufficient for the people who live out there.
They should not have gotten sidetracked with the [Confederate soldier statue], that should have been put to voters. Small committees should not be doing backroom deals. Take it to the voters, pure and simple.
How do you ensure that all types of people in the county are having their perspectives included in the governing process?
One thing I'd like to see is Commissioners Court to be held throughout the county in different locations. It should be held in different cities through the county. They need to be able to move court, and make it rotate through each of the precincts. It just makes sense to take the government out to where people are. Why should the government stay in downtown Denton? We do have facilities throughout the county.