EDITOR'S NOTE: This story has been updated to correct the history of Ennis Johnson, who was jailed in Pilot Point in 1922.
PILOT POINT — Many members of the city's Black community, including high school students and members of the Pilot Point football team, called for better local history education and a stronger community Thursday night during the fourth week of Black Lives Matter protests.
Khadija Benford spoke from the gazebo in the center of the town square, telling the 40 or so people who gathered that two generations ago, they would not have been allowed to gather there at all.
"Our grandparents were not allowed on this square," Benford said. "They were chased off."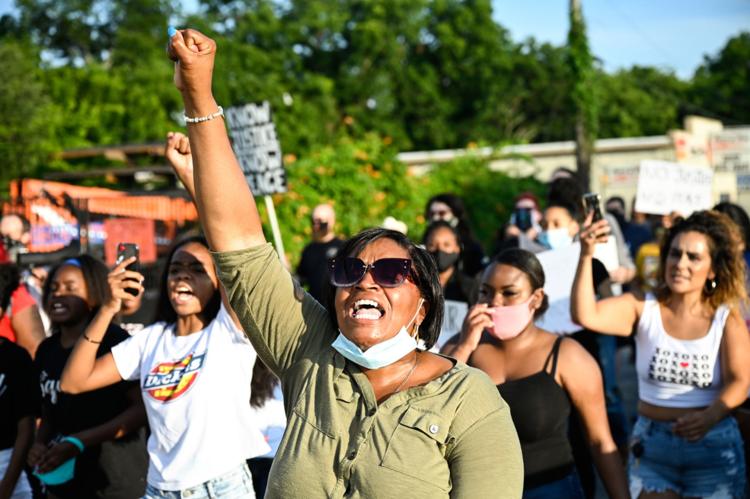 Benford is part of the extended Johnson family, whose roots run deep in Pilot Point, a city of about 4,000 people 10 miles north of Denton.
Whitney Johnson, who also helped organize the march and rally, said the Black community wants more of its history taught in Pilot Point schools.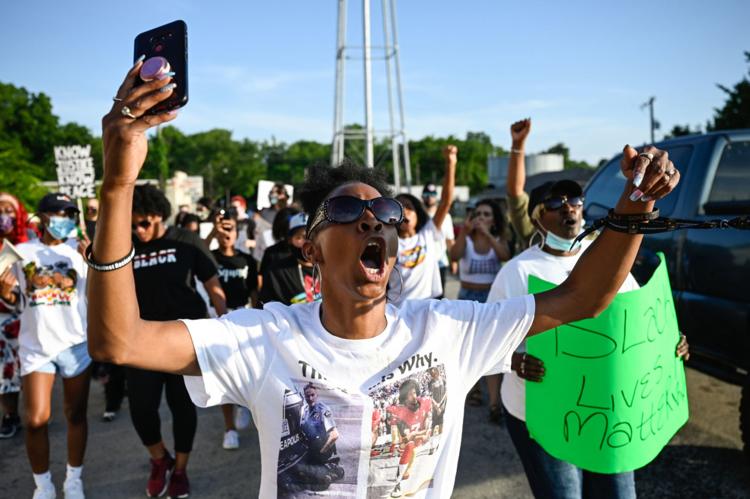 "There's much more to us than Rosa Parks and Martin Luther King Jr," Johnson said. "We want local Black history taught in school."
Elementary school children take a field trip each year to the Bloomfield School, the city's historic one-room schoolhouse, to learn about the city's early days. But the children aren't told that Black children weren't allowed to attend class inside the beautiful building. Nor are children taught that until segregation ended in the 1960s, Pilot Point teens were forced to travel to Denton to attend Fred Moore High School if they wanted to continue their education.
Johnson noted that the community comes together when a school sports team has a championship season, but that's about it.
"As soon as they [a star player] graduate, they're back to hassling us," Johnson said.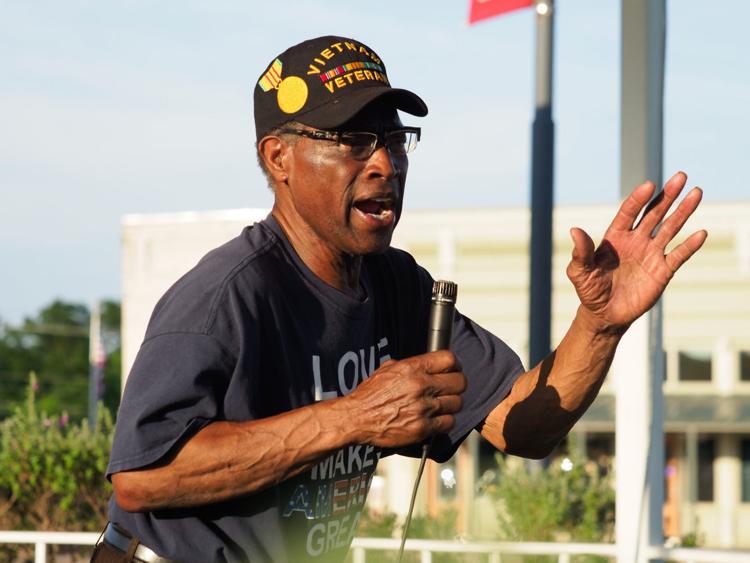 Last week's march and rally in Pilot Point drew a few counterprotesters who were detained by police. This week, members of the Denton chapter of the NAACP, including Willie Hudspeth, joined the rally and march. Organizers shared the stage with Pilot Point's mayor, police chief and new city manager, as well as two pastors.
Benford and the other organizers took the crowd on two short marches downtown that came with the police department's cooperation, a first, she said. No counterprotesters showed, although as the march passed Lowbrows, a half-dozen patrons of the wine and beer garden stood in the doorway and sang as Lee Greenwood's "Proud to Be an American" blared from inside the tavern.
Along with the call-and-response chants integral to the movement — "Black Lives Matter" and "No Justice, No Peace" — Benford changed one chant for Pilot Point.
"Say his name," she called.
"Ennis Johnson," the crowd answered.
Benford and fellow speaker Dash Anderson, a Pilot Point High School graduate from 2010, took a cue from Hudspeth to remind the crowd that meeting at the square once a week was not enough to effect lasting change.
They would take their movement to the City Council and the school board, too, they said. One long-running issue, for example, is storm drainage problems that threaten Black-owned properties that the city has been slow to fix.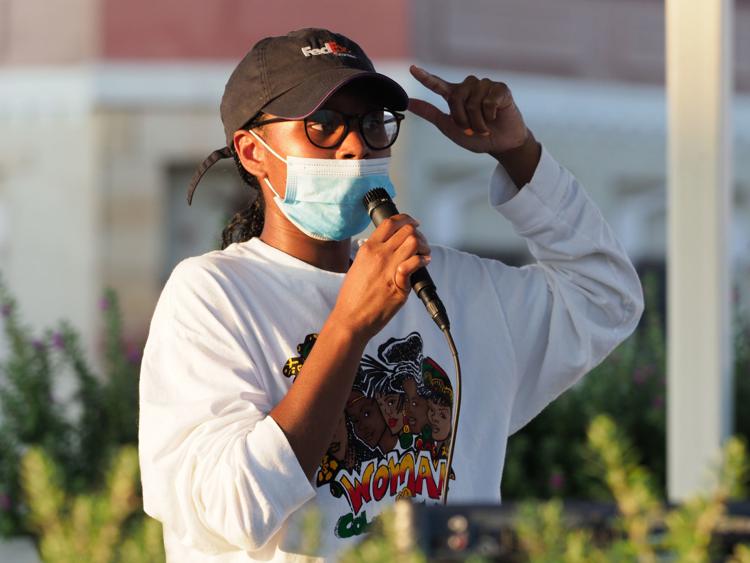 Anderson told the crowd she was still learning what needed to be done, but she challenged them to educate themselves, too, about what the community needs to be better, and to speak up about it.
"We will still be here to remind the white people of the work they need to do," Anderson said. "They need to have our backs."
"And not just to be nice," she added. "You have to go out of your way to fight systemic racism."