When it comes to getting reimbursed for plane tickets, hotels and other travel expenses, city and university officials differ on the receipts they decide to submit.
A Denton Record-Chronicle investigation found receipts for everything — from a $3.50 breakfast pastry grabbed in a hotel lobby at our nation's capital to an $87 bottle of chardonnay at a dinner party in one of Denton's finer restaurants. The receipts show that city officials aren't eating steak dinners on the taxpayers' dime. But where donor money flows a little more freely, the University of North Texas has reimbursed its president for dinners with his executive staff that cost hundreds of dollars — fine vintages included.
The Record-Chronicle requested travel records for all of 2018 and through mid-year 2019 to see how the Denton City Council and the presidents at UNT and Texas Woman's University handle other people's money.
Here are the highlights of the Record-Chronicle's investigation. Readers also can review the receipts themselves online at dentonrc.com:
University presidents
Neal Smatresk, president of UNT, and Carine Feyten, chancellor and president of TWU, have different methods of getting travel reimbursements. Their expenses varied greatly as well: Feyten billed $21,005 to the university, while Smatresk was reimbursed $41,297, according to receipts obtained through a Texas Public Information Act request.
Both abide by state comptroller guidelines and internal policies, but their spending in certain categories varies.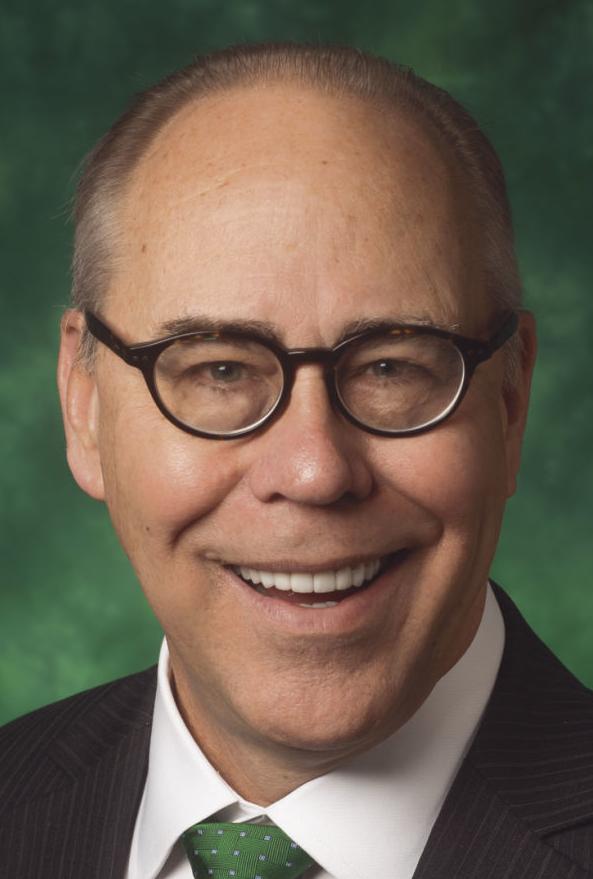 Smatresk billed $9,408 in food and alcohol, frequently paying for team dinners at large steakhouses in the region. When the university's governing body meets in Fort Worth or Dallas, Smatresk has taken the executive leadership team to a steakhouse dinner within the hotel. After a February 2018 meeting, he paid $732 for a dinner for 10, with $47 filets and other fine cuts on the bill at SER Steak and Spirits in the Hilton Anatole. Eating at the hotel restaurant where executive staff is staying is easier than trying to find somewhere else to eat and getting there after a long day of meetings, Smatresk said.
"It's pretty ordinary, but since we're officially traveling when we do those things, it can look like a lavish dinner — and I understand the perception of it, but if everyone expensed it themselves, it wouldn't look as lavish," he said. "We do business, and since you're traveling, it's included as part of what you're doing anyhow."
Smatresk is frugal with state money in other ways: Out of 17 months of expenses reviewed by the Record-Chronicle, he billed mileage only six times. While he's entitled to reimbursement, it isn't worth it in the day to day, he said. He also doesn't have a car allowance, something common in executive contracts and something previous presidents used to finance their vehicles. He tends not to report solo meals on business trips either, thinking that he'd need to eat dinner whether he was traveling for work or not, he said.
He has splurged on a few other dinners though, such as a retirement dinner for the departing vice president of research, footing a $1,140 bill at Queenie's. The most expensive meal he billed to the university was $1,200 for a dinner with NetDragon executives. There were 12 people in attendance, and the tab included several bottles of wine, including that $87 chardonnay. The dinner followed a NetDragon visit to dedicate UNT's NetDragon Digital Research Centre, which included a subsidiary company donating $500,000 to the university.
In contrast, Feyten rarely expenses meals except for herself, spending $777 on food in the same period. Most was spent on room service in hotels for breakfast or dinner, with the most expensive meal billed at $51 for room service Dec. 3, 2018, when she was in Dallas for the university CEO meeting with the Dallas Regional Chamber of Commerce.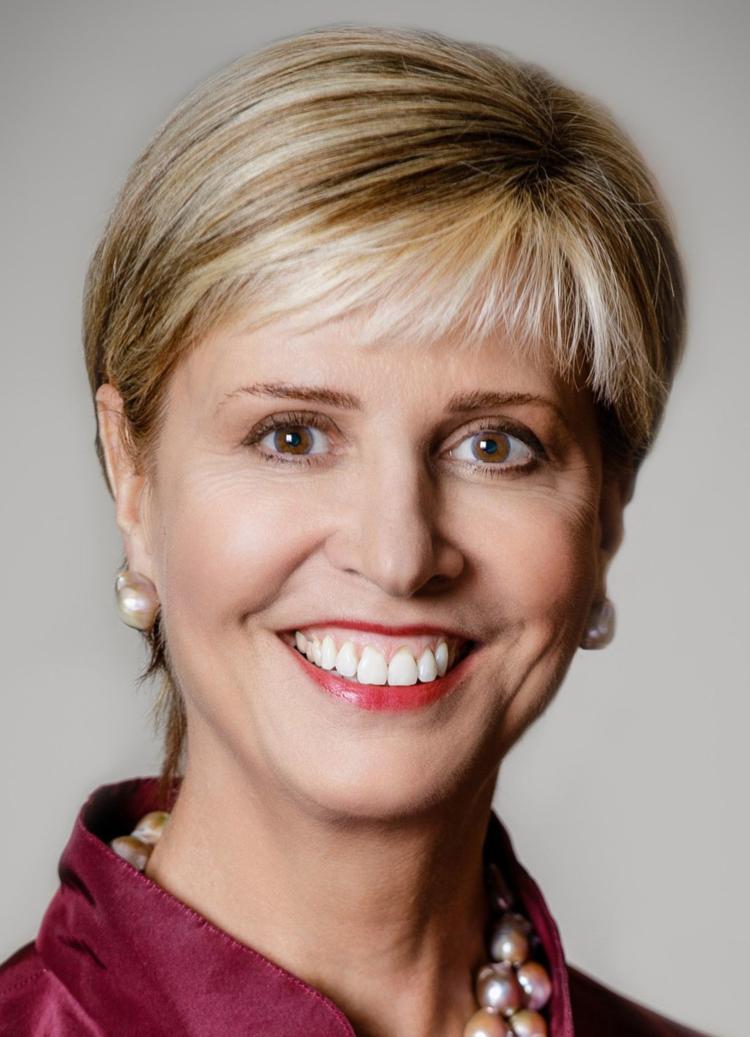 "Oftentimes, I'm trying to do work to be honest," she said. "I always have my laptop with me, and I'm seeing people all the time so I can be in my room, catch up on email and eat. It's more efficient."
She billed for only one team dinner, and also billed for food in airports, such as the $22 that was her half of a bill for orders of roasted cauliflower and Brussels sprouts at an airport restaurant.
Feyten also didn't have as many car-related expenses because she drives a university car, which is part of her contract. With that, she has a separate card for gas that's billed directly to the university, she said. Most of her car expenses are for such things as parking. She uses The Parking Spot outside of DFW International Airport on some travel days but sometimes leaves the car with the valet at Dallas Love Field if she's rushing from meetings on campus to a flight there.
The 17 months of receipts analyzed by the Record-Chronicle also fell during a legislative session, making the bills higher than normal. Both Feyten and Smatresk took frequent trips to Austin, sometimes having to pay large flight change fees when committee meetings went over and inflated hotel prices.
For travel expenses, both presidents opted mostly for coach flights, regular cabs and ride-share services and hotels that might seem pricey but are considered the norm, such as Omni and Mariott properties.
Mayor and city council members
Nearly every council member traveled at least once and submitted expenses from part of the trip during the records period. Many members went to conferences to learn how to become better public servants, such as the conference organized by the National League of Cities.
Most council members also traveled to Austin for the Texas Legislature's 86th regular session. Known as Denton County Days, this biennial excursion organized by the Denton Chamber of Commerce includes community leaders and gets individual legislators up to speed on important issues in their hometowns.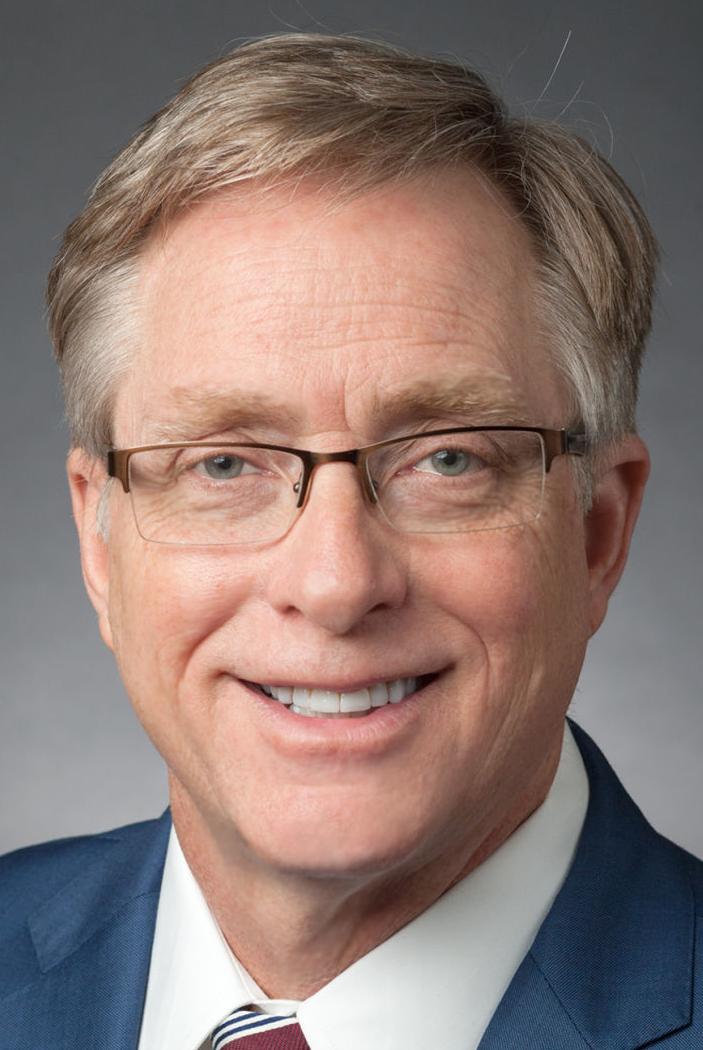 In all, the city has reimbursed nearly $50,000 in travel expenses submitted by the mayor and individual council members from January 2018 through midyear 2019. No elected city official claimed expenses for an international trip.
Mayor Chris Watts traveled the most over the past year and half, submitting expenses from five out-of-state trips and another eight in Texas totaling more than $17,000.
Watts is the city's longtime representative to the Texas Municipal Power Agency, an alliance of four cities that meets quarterly. The alliance built and then operated a coal-fired power plant for several decades. The agency recently mothballed the plant and is expected to sell off land and decommission the plant as the agency winds down. The city reimburses Watts for his mileage to those meetings, which can be as far away as Bryan-College Station.
The city reimbursed Watts for $1,558 in mileage costs for those in-state trips from 2018 through mid-2019. The city pays 53.5 cents per mile for the use of his personal vehicle on city business.
Even when he travels to conferences in Washington, D.C., and elsewhere, Watts says he doesn't expend more than if he were paying himself.
"Many times, on those minor expenses, I don't even turn those in," Watts said.
On the other end, both council members John Ryan and Deb Armintor traveled the least and submitted the fewest in receipts. Neither, for example, requested more than $50 reimbursement for meals on the road.
Armintor submitted $362 in registration, hotel and meal expenses for a training conference for new council members in Waco. She traveled with fellow council member Paul Meltzer, who was reimbursed for the trip's mileage.
Before she became a council member, she didn't realize how many conferences and other opportunities there were — most of which required travel. She went to another one-day seminar in Dallas on taxation for which she didn't submit any receipts.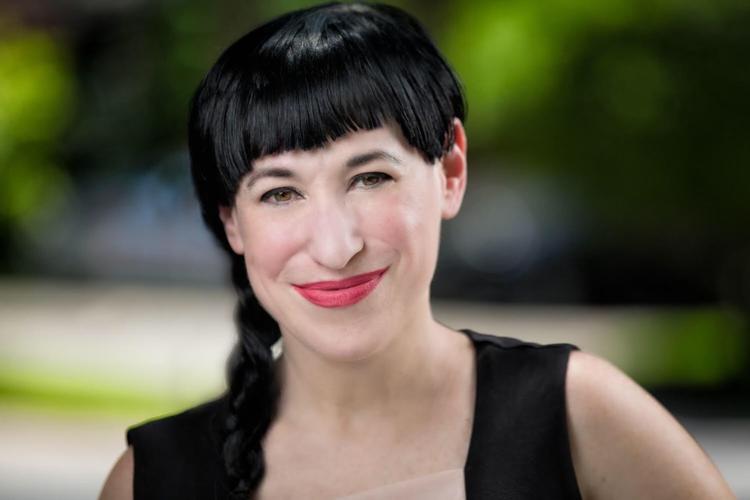 "It was interesting, but I didn't know there was a political agenda going into it," Armintor said.
She skipped Denton County Days because she had a conflict with her teaching schedule, but she said she's also mindful of how much time it takes to travel.
"I feel picky about what I'll go to," she said, adding that she wasn't judging the decisions of others. "Where you go matters, and everyone defines in their own way what is important."
In addition to Denton County Days, Ryan also traveled just once out of state to the National League of Cities conference and submitted expenses. He paid for his own plane ticket to Washington, D.C., and submitted $3,537 in expenses for both trips.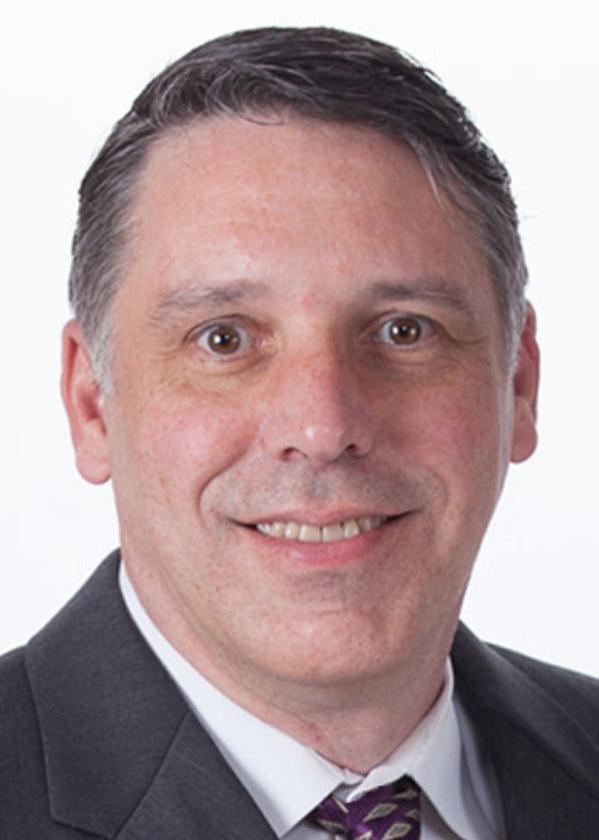 Ryan said his wife accompanied him on the trip to the conference, and he paid for the plane tickets to make sure they were on the same flight.
"I didn't want to take a chance," he said.
He didn't submit receipts for all his meals either, in part because his wife was with him and also because he's not a big eater, he said.
"I don't feel that every instance needs a receipt, especially if it wasn't something I'd do still sitting at home," he said. "Ultimately it's something the taxpayer is paying for."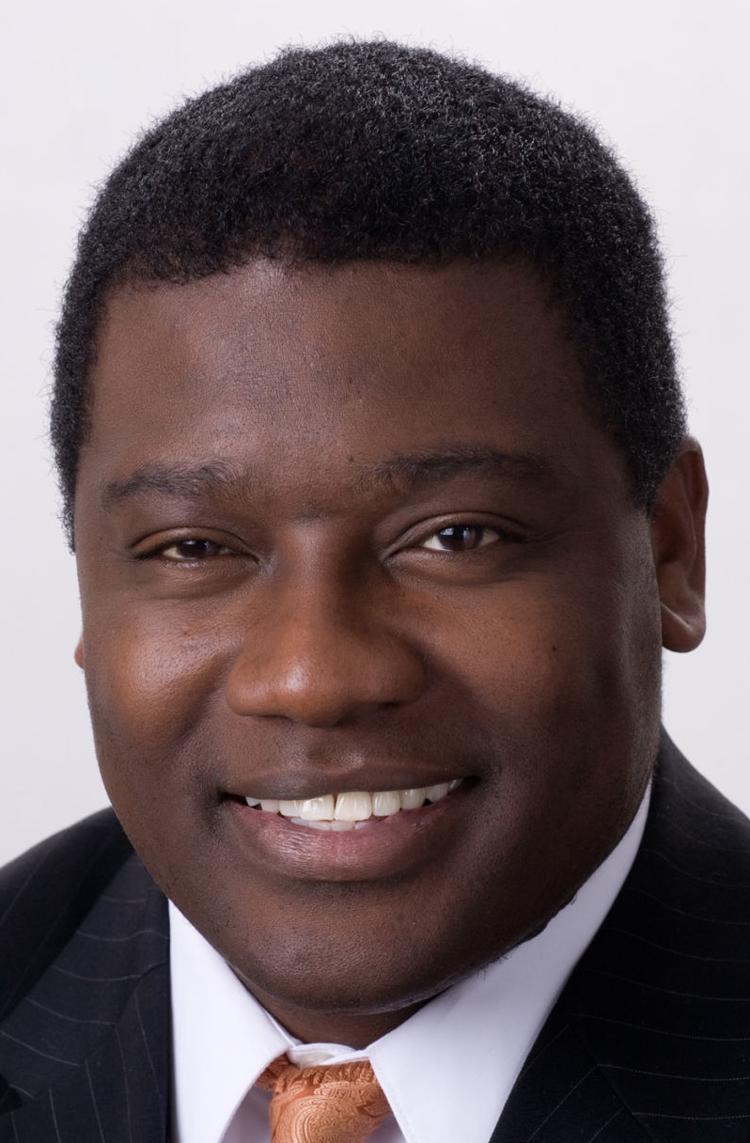 Mayor pro tem Gerard Hudspeth submitted nearly $14,000 in expenses, the second-highest expense tally, although he made six fewer trips than Watts. Instead of receipts for meals, Hudspeth requested per diem, which ranged from $54 to $71 per day depending upon the city. He also itemized cash tips he paid to housekeeping, Uber drivers and doormen.
Hudspeth said he sometimes travels with his family, too, and asking for the city to pay per diem was simpler than trying to keep track of receipts.
"It gives me the freedom to do what I want and stay on the right side of the rules," Hudspeth said. "And it's easy to budget what I have coming."
He used to travel with a law firm and spent hundreds of days on the road, which taught him which tips were customary and which weren't. He turns in those receipts for transparency's sake, he said.
Council member Keely Briggs said she submits her flights and hotels but doesn't collect receipts for every meal. She said she will submit the cost of a meal if a meeting goes long and limits her choices.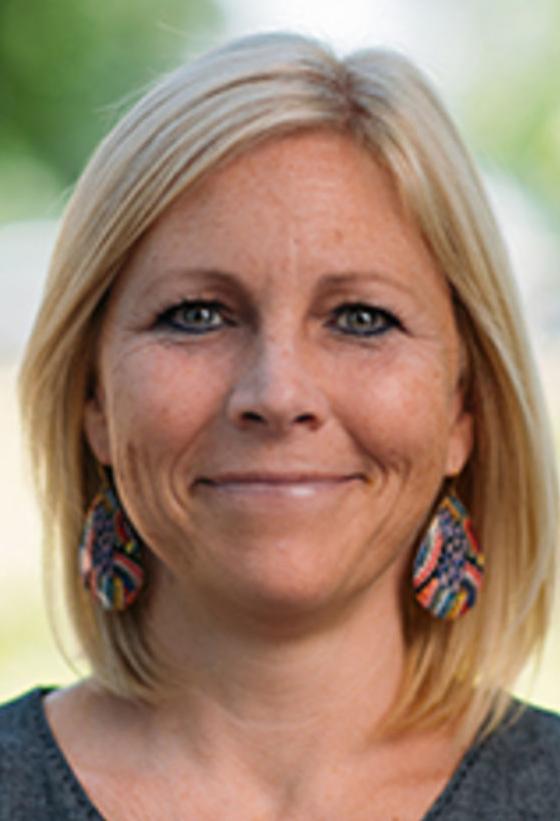 "I don't go over and above," Briggs said, adding that she has noticed the city's practices are different now than five years ago, when reimbursement for a large group meal wasn't out of the ordinary. "You still do receipts, but it's only your individual meal."
Taxpayers also can see some of the difference in how council members submit expenses and reimbursements by comparing their respective trips to Austin for Denton County Days. Briggs and Ryan submitted less than $1,000 in expenses; Watts, Hudspeth and council member Paul Meltzer a little more than $1,000.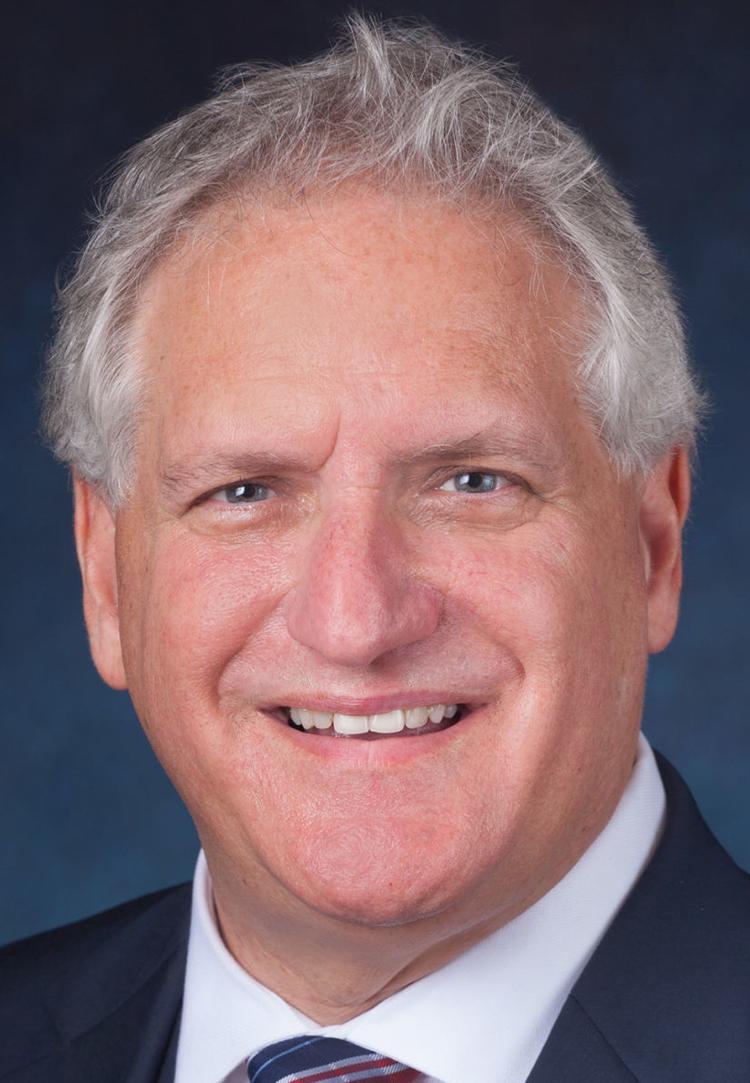 Meltzer said an administrative assistant in the office helps the council members book their trips and prepare their expense reports.
"We just bring the receipts," Meltzer said, adding that he can't always hang onto everything but he doesn't worry about getting reimbursed.
"I would've eaten anyways," Meltzer said.
New council member Jesse Davis joined the body and incurred his first travel expenses after the Record-Chronicle's records request. He drove to Round Rock for new council member training. He submitted receipts for his travel and meals, but he didn't submit the receipt for his stop in West, where he got a drink and a snack.
"I'm not going to submit if it's not vital to my sustenance," Davis said. "The snacks and drinks are on me."