Pat Smith, one of the founders of the nonprofit Serve Denton, is now the organization's chief executive officer. 
The announcement comes after some internal restructuring to create the position. Previously, Carlie Kuban was serving as executive director. Now, she'll be the chief administrative officer.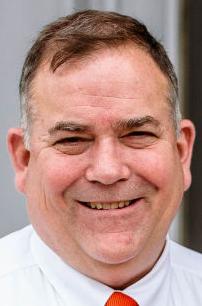 Smith's main responsibilities will be strategic planning, board development and construction. Kuban will be in charge of managing the capital campaign, developing major gifts and leading day-to-day operations. 
With the new job, Smith is leaving his position as director of local outreach and director of safety and security at Denton Bible Church.