The woman who has been behind the meals at Denton's Our Daily Bread for almost 21 years is hanging up her apron.
Liz Whitaker has run the breakfast and lunch menu at Denton's largest soup kitchen and has been the organization's chef since 2001. Retiring wasn't an easy decision to make, but Whitaker said now is the right time.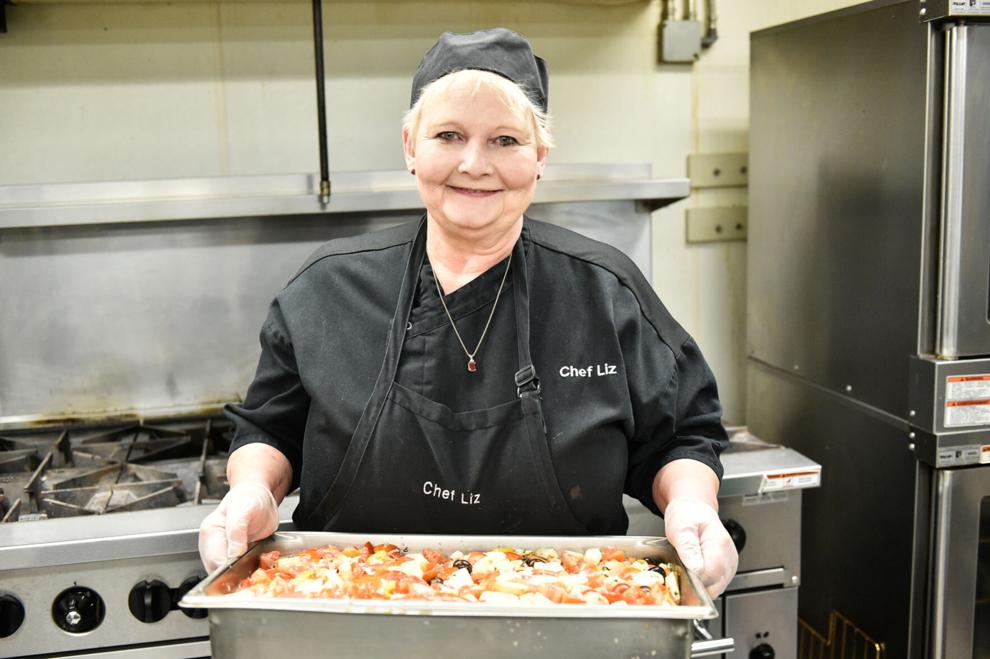 "I'm turning 67 in August, I have arthritis [and] it's now affecting my shoulders and neck," she said. "And it is now time to hand it over. They're in good hands. … It's amazing what [Our Daily Bread is] doing compared to what we started off with in 2000."
Her late husband was the person who encouraged her to take the job, insisting it was the right job for her.
"He was right," Whitaker said. "I was meant for this job."
Originally from Minnesota, Whitaker came to Denton in 1995 because her husband's job moved them down here. Before then, she had never lived anywhere other than Minnesota. She graduated from St. Catherine's University in Minnesota in 1976 and then went onto Saint Paul College to become a chef. She knew from a young age that she wanted to be a chef.
"When young girls were watching cartoons, I was watching Julia Child," Whitaker said. "I knew exactly what I wanted to do."
She made her first batch of homemade brownies when she was 7 and read cookbooks as a child. Whitaker said she wanted a degree in nutrition to be a chef, and she said that degree has been vital in her line of work at Our Daily Bread to make sure their clientele, usually people experiencing homelessness, get all the nutrients they need.
Before putting on the apron at Our Daily Bread, Whitaker worked in catering for 15 years. She said she grew restless in that industry.
Whitaker was hesitant to take the job at Our Daily Bread when she walked into the kitchen at St. Andrew Presbyterian Church and noticed it was so small. She took a chance on the job at her husband's encouragement, with one caveat: The meals they made had to be home-cooked meals with an emphasis on nutrition rather than commercial cooking.
"I came in, and we were only doing 20 to 30 portions at the time, very small," Whitaker said. "And it started growing and growing, adding [more paid] staff in 2009. We've just been building ever since. They rebuilt the kitchen in 2004 to my liking to make it more applicable for commercial cooking, and the rest is history."
After waking up around 6:30 a.m., Whitaker said she starts on breakfast around 7:30 to make sure it's on the table by 9 a.m. She then goes to prepare lunch for 11:15 a.m.
She said she has cooked more than a million meals at the soup kitchen. Out of all her recipes, she said her meatloaf is the soup kitchen's favorite.
"I can do beautiful cakes and very fancy pastries, but I've been known for my meatloaf," Whitaker said.
Scenes from Whitaker's retirement party
From the job, she said she'll miss the guests and volunteers the most.
"I have truly met amazing, amazing people with this job that I never would've met in my lifetime," Whitaker said. "I've been really blessed. … I wouldn't trade this job for anything in my life. Not many people can say this about their job. It's a wonderful organization. It's an amazing organization, and I've loved every minute of it."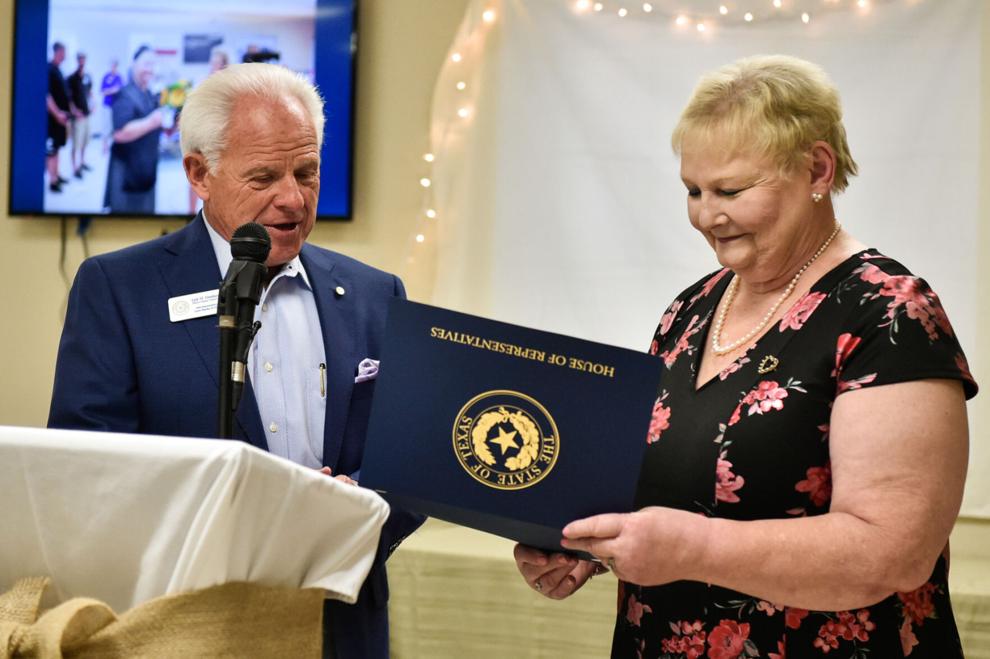 State Rep. Lynn Stucky, who represents most of Denton County, sent a certificate of appreciation Whitaker's way at her retirement party Friday. Though she reached a million meals at the organization, Stucky's district liaison Lyle Dresher passed along a question: Why not stay and make it to two million?
"I'm taking my meatloaf and I'm leaving," Whitaker said to a crowd that then burst into laughter.
Wendy McGee, the executive director of Our Daily Bread, said Whitaker has been an integral part of the organization.
"She's helped so many people and her heart and soul have been poured into this kitchen and the food that we turn out in Our Daily Bread," McGee said.
Whitaker's son, Mikey, said he loved watching his mom treat the organization's clients with the respect they deserve.
"I always call this place a community kitchen because she has serviced this community and the city more than I think anyone else has," he said.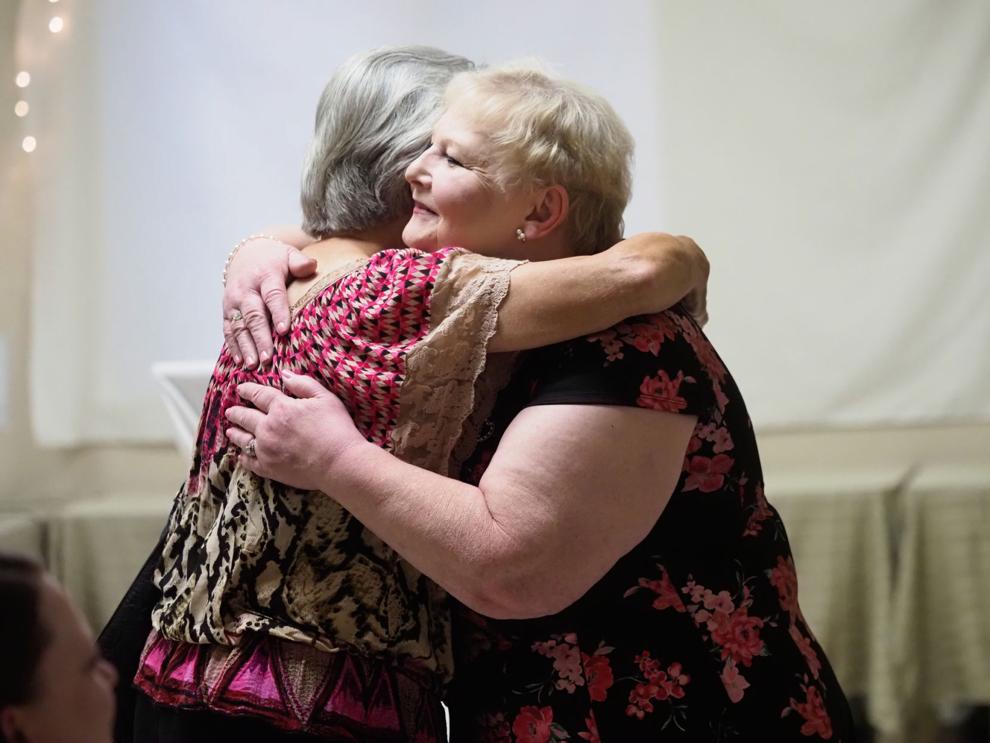 Retiring from a job she has had for the past two decades wasn't an easy decision. Whitaker's family is tied to the organization. Her three kids grew up volunteering at the soup kitchen, and the person who encouraged her to take on the job is gone now.
Now, it's time to focus on herself. She said her retirement party, which is taking place Friday, will be bittersweet.
"[I'll be] taking care of me and doing things I've always wanted to do," Whitaker said. "I've always been a wife, mother and chef. Now I've got Liz. I want to figure out what I want to do."