LITTLE ELM — Little Elm police arrested a 17-year-old student after a false police report sparked a Tuesday morning lockdown at Braswell High School, police said.
Two students initially were detained in connection with a 911 call saying people had firearms on the campus. But the Little Elm Police Department and Denton ISD said no weapons were found at the school.
Police Capt. Brad Wilcox said Tuesday afternoon that the 17-year-old faces a charge of making a terroristic threat, a Class B misdemeanor. The student's name was not given.
Wilcox said the 17-year-old called in the false report that prompted the lockdown. He said the other detained student has been released and is not involved with the alleged threat.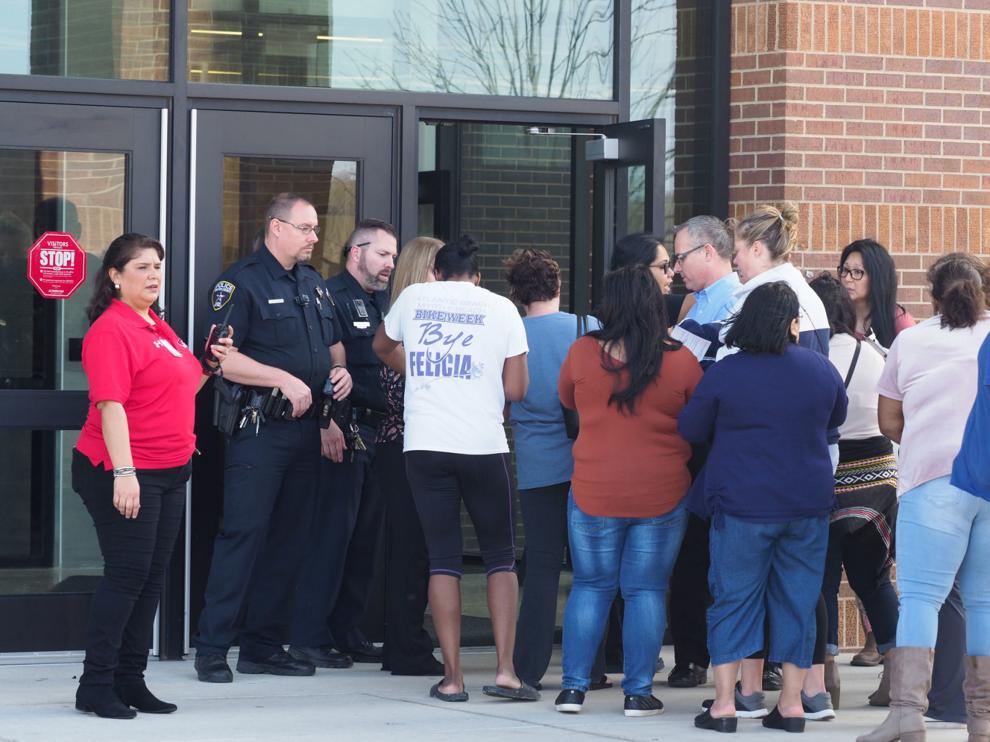 An emergency response placed the high school and adjacent Bell Elementary School under lockdown. Nearby Paloma Creek Elementary and Navo Middle School quickly went into lockdown as a precaution. The lockdown was lifted at Braswell about 9:45 a.m., police said.
Parents and family members arrived at the school as the authorities kept students inside. Students eventually were released to parents, who stood for more than an hour in a line in the parking lot. They were told to present identification to school and law enforcement authorities before being reunited with their children.
Parents waiting in the line showed text messages and videos from their children inside the school. One parent had a video sent from her daughter showing police searching bags inside a classroom. Other parents described what students were saying about the lockdown: classroom doors barricaded by chairs, the lights out, no talking.
For these parents, messaging their high schoolers was the most effective way to learn about what was going on. Some were concerned Denton ISD was slow to update parents about what specifically happened.
"We should not be finding out from our kids, who were hunkered in the dark, about what is happening," said Stephanie Spangler, a parent waiting in line.
"But when the situation is so fluid, who do you expect to do that?" responded parent Sabrina Vallecillo, who said she was pleased with authorities for their response.
"I'm glad it ended quickly," said one parent of a senior who did not want to be identified.