After Denton staff members planned to remove the mask requirement at city facilities following the release of new Centers for Disease Control and Prevention guidelines for vaccinated people, interim City Manager Sara Hensley stopped that directive at the urging of an elected official and is asking council members for direction.
That is according to an email exchange between Hensley and Denton City Council member Deb Armintor. But before that happened, Ryan Adams, the director of customer service and public relations, emailed all council members and staff officials late Friday afternoon.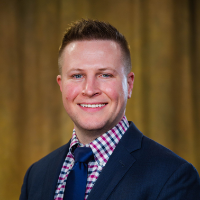 "The city has utilized the CDC as the source of guidance on COVID-19 precautions throughout the pandemic," Adams wrote. "In light of this recent news, city employees and members of the public will not be required to wear a face covering upon entry to a city facility, though employees may continue to use them if they choose."
Denton City Council members gave the go-ahead on May 11 to use a hybrid approach for them to start meeting in person again following more than a year of conducting public meetings virtually. That means that staff officials and council members on June 1 will be allowed to continue participating in the meetings virtually if they are not comfortable resuming in-person meetings.
More than a year ago, council members started meeting virtually because of the pandemic. When they return to in-person meetings at Denton City Hall, they'll start work sessions in a small room before moving to the council chambers, which have theater seating, for their regular meetings.
Over the past several months, most council members have joined the council meetings from their homes on Zoom, while others have done so from City Hall. Many staff members — usually wearing masks because they share the work session room — have also participated in the meetings from City Hall.
People entering city properties have been required to wear face coverings. The same applies at City Hall.
Meanwhile, in an April 29 letter from Hensley to city employees, she said they are required to return to their offices at least twice a week beginning June 1. By September, they will be required to return to their offices full time.
'I will take responsibility'
In response to Adams' email, Armintor emailed Hensley on Saturday to ask her to "put the brakes" on distributing a press release about not requiring face coverings at city facilities before council members have had a chance to talk about that issue. Armintor also asked that discussion be added as an emergency item to Tuesday's meeting agenda.
Council members should "discuss the matter of how the new CDC advice might or might not affect the current requirement of masks of the public in city facilities," according to her email to Hensley. "I maintain that it doesn't and shouldn't affect our current mask requirement, and I urge the agenda committee to add a deliberation of that proposed change to Tuesday's agenda as an emergency agenda item on the grounds that such a radical public health policy change for city facilities should not be implemented without council direction."
"I hear you," she wrote to Armintor. "I will take responsibility for this one. The [city manager's office] leadership met [Friday] morning and discussed the new CDC guidelines. As council has always followed the CDC guidelines all the way through this pandemic, I thought the consistency was the route to go. However, I do see the need and importance for a discussion."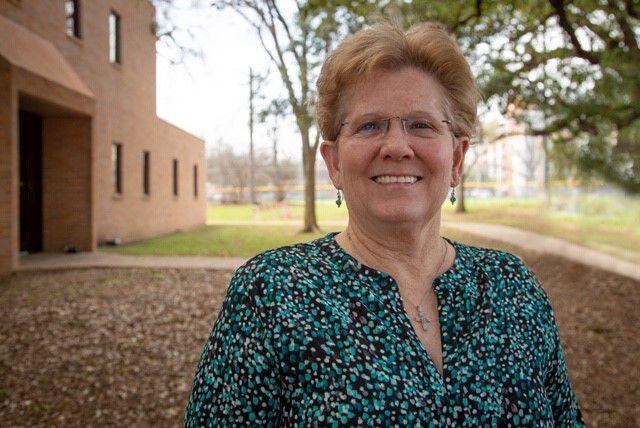 Furthermore, Hensley wrote, she agreed not to distribute a press release.
"We will put this on the agenda for council to weigh in," she said. "I already have the mayor pro tem [Paul Meltzer] in agreement."
New guidelines
The CDC issued new guidelines last week for fully vaccinated people — those who have had both doses of the Moderna or Pfizer COVID-19 vaccines, or a single shot of Johnson & Johnson's vaccine. According to the guidelines, fully vaccinated people do not have to wear masks indoors or outdoors in most situations and do not have to maintain social distancing, except in health care settings.
Denton does not have a face-mask requirement, instead following Texas Gov. Greg Abbott's executive orders, including his most recent in March that allowed Texas businesses to reopen at 100% capacity and lifted the statewide mask ordinance. The same order, though, left it up to businesses whether they continued to require customers to wear face coverings. And in Denton, where the City Council has required only that they maintain and post health and safety plans, many stores and restaurants continue to do that.
"My support of a hybrid approach return to in-person meetings [on May 11] where staff, the public, and city officials could appear in person or participate remotely based on their individual preference was entirely conditional on masks still being required in city facilities," Armintor said in her email to Hensley. "That entire discussion was based on the understanding that masks were still being required in city facilities. I also object to management's planned twice-weekly required in-person attendance for staff unless masks remain required of all members of the public with whom staff who work indoors come in contact."
Tuesday's work session is scheduled to begin at 2 p.m., followed by the regular meeting at 6:30 p.m.