Officials of the North Texas Fair & Rodeo announced Wednesday that the 2020 event will be postponed until the middle of October.
The event website homepage says the decision came after discussion and public safety concerns.
"After diligent planning and consideration for the safety of our patrons, the North Texas Fair and Rodeo has made, what we feel is, the most responsible decision," the statement reads. "Due to the volatile COVID-19 pandemic, our event is rescheduled for October 16-24, 2020."
Glenn Carlton, the executive director of the fair, said the fair's leadership knew the State Fair of Texas was going to cancel its event several weeks before last week's announcement. The board of the North Texas Fair & Rodeo had been discussing the fate of the 2020 Denton fair since the pandemic shut down local businesses and canceled Denton festivals.
"The risk is in not having it," Carlton said. "And I'm not sure we're going to have it now. The reality is that if you don't have it [this fall], you're done [for 2020]. It costs the State Fair $4 million just to get that property ready. It doesn't cost us $4 million to get our property ready. They were just afraid they were going to lose a lot of money two weeks out from the state fair."
Carlton said the fair's board turned in a COVID-19 plan for its event to city and county officials, and that plan is for the entire fair and rodeo to unfold as usual: livestock shows, exhibitions, rodeo, music and carnival. Carlton said the leadership will continue to monitor the pandemic and infections on a local and statewide basis.
"Our board is going to meet again on Sept. 4 and re-evaluate," Carlton said. "It is a work in progress for sure... If it's still bad on Sept. 15 and things are looking bad, we're probably not going to do it."
Carlton said the board is preparing to open a socially-distanced event, with rodeo arena limited to 2,000 people — which will keep the occupancy at 50 percent in compliance with county orders. The fairground will be dotted with hand sanitizing stations, and Carlton said the plan is to separate cashiers from shoppers with Plexiglass partitions.
"If there is still a requirement for masks, we'll do that," he said.
Shannon McCuistion, the chief agriculture teacher at Denton ISD and a longtime fair and rodeo volunteer, said her students and student Future Farmers of America members are planning to show their livestock at the fair in October.
"Generally, the North Texas Fair and Rodeo is in August. It's so hot in August, and sometimes, that's really tough on the animals," McCuistion said. "I think it's only going to be better. I think if we do everything the right way — I think it could actually be better for the students and the animals."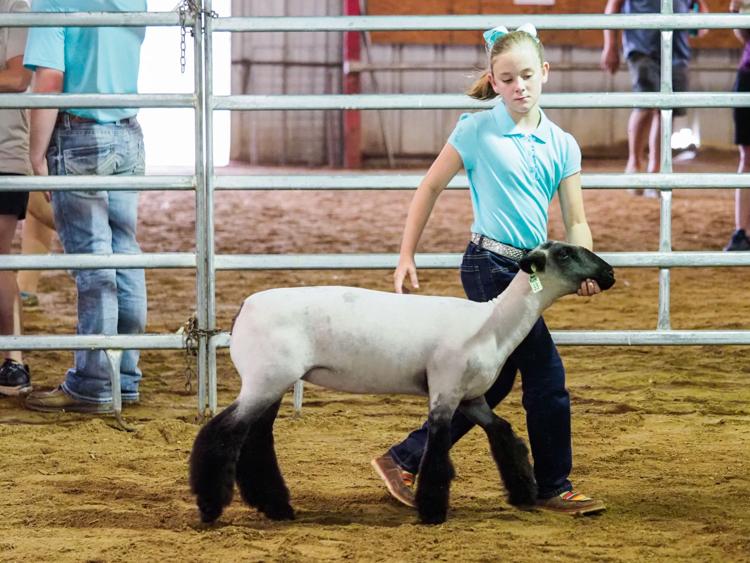 Typically, FFA and 4H students like to show their projects in Denton to qualify for the livestock shows at the state fair. McCuistion said the postponement might bump up the number of exhibitors. Students from DISD join others in raising and showing heifers, steer, goats, sheep, hogs and horses.
Ultimately, student participation in the fair and rodeo events will be determined by the district. If the school board and administrators deem it too risky, the students will wait to show their projects until the district green lights it.
"We would have to follow CDC guidelines for the exhibitors," McCuistion said. "We're going to a show this weekend in Belton, and it was OK'd by the district. We will follow the rules. That's with any district. We trust in our board members and they will make the right decision. We're proud that they are still going on with the fair. We proudly support the North Texas Fair & Rodeo and Glenn Carlton."
Carlton said he's been hearing a lot of encouragement to move the fair to October permanently.
"We're considering it," he said. "We may have been forced to do something we didn't want to do with this. I've already gotten a lot of people who are like, 'We want to do that, move it to October.' We might. We just have to make sure that our fair complements the state fair, because our livestock shows qualify (exhibitors) for the state fair."
The fair will also give free tickets to the Denton Arts & Jazz Festival volunteers to attend a concert by Josh Weathers, a Fort Worth musician who infuses his music with jazzier sounds, Carlton said.
"We wanted to have an Arts & Jazz night for the volunteers, and there are about 400 of them," he said.