ARGYLE — Saturday at Argyle United Methodist Church, Denton nonprofit Grace Like Rain gave dozens of local families the chance to get this year's presents in a different way: Christmas shopping, without the cost.
Local nonprofits have been offering the holiday "shopping" events to struggling families for years. Grace Like Rain's annual Christmas Party has been among them since the nonprofit's beginnings in 2016, according to founder Michelle Conner, with about 60 families registered for Saturday's event. She said many of those families are either in or have graduated from GLR's case management program.
The premise is simple: Parents are asked ahead of time what gifts would best suited their children, and hundreds are donated by community members and businesses. On the big day, they get to pick out three for each child, with different options for age groups from 0-3 up to teenagers. Conner said parents are involved in the entire process, all the way through wrapping, to empower them more than a typical program would.
"It just broke my heart so many of them didn't know what they would be giving their kids," Conner said. "We want to allow these families to be part of that gift giving process."
In past years, the party's been held at the Serve Denton Center. This year, however, Argyle United Methodist Church offered to host the event instead. That allowed organizers to dedicate a room just to children, where they waited as their parents shopped (and picked out a gift for them as well.)
Conner said the majority of the families served at its events are single-parent, with well over 100 individual children between them. Lynne Shepherd, a single mother herself, was shopping for teens Jaycee and Jayden. She said she's been a part of GLR's case program for years, and has made frequent use of its programs.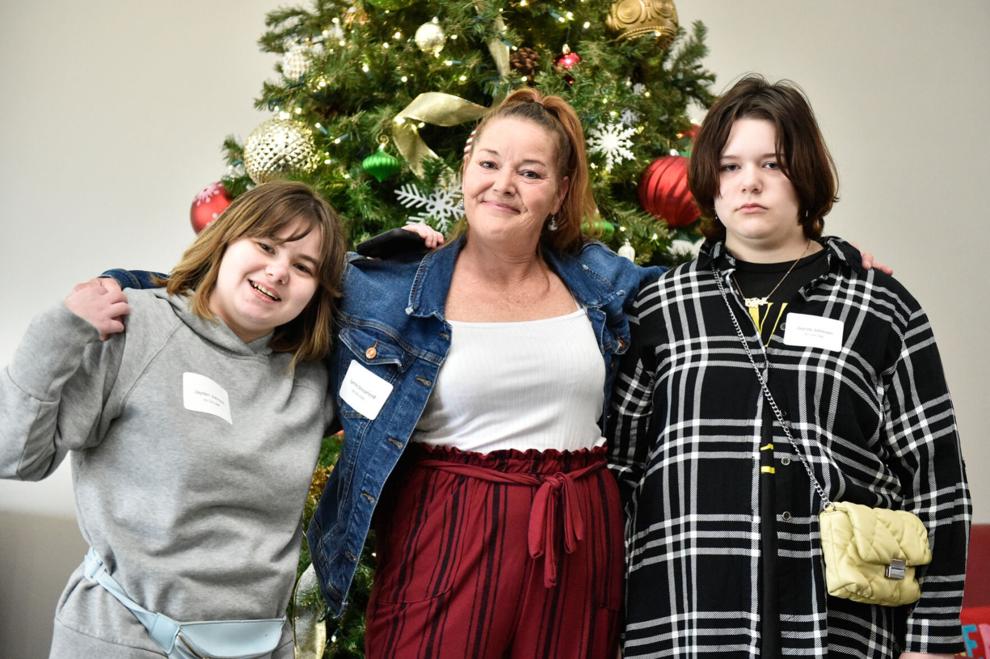 "They ask you what [the kids] like, so it's not like they're just coming in with whatever they can find," Shepherd said. "Nobody knows the children better than their own parents. That I get to go and pick them out makes me feel like I have a hand in it."
David and Anna Skidmore shopped Saturday for their young son, Joseph. His wish list came to fruition, as he ended up going home with a scooter, Lego set and Marvel Comic bedsheets. The Skidmores said they joined the GLR program about a year ago and have seen rapid progress in their living situation since. For the Christmas program specifically, dad David said it's night and day from alternatives.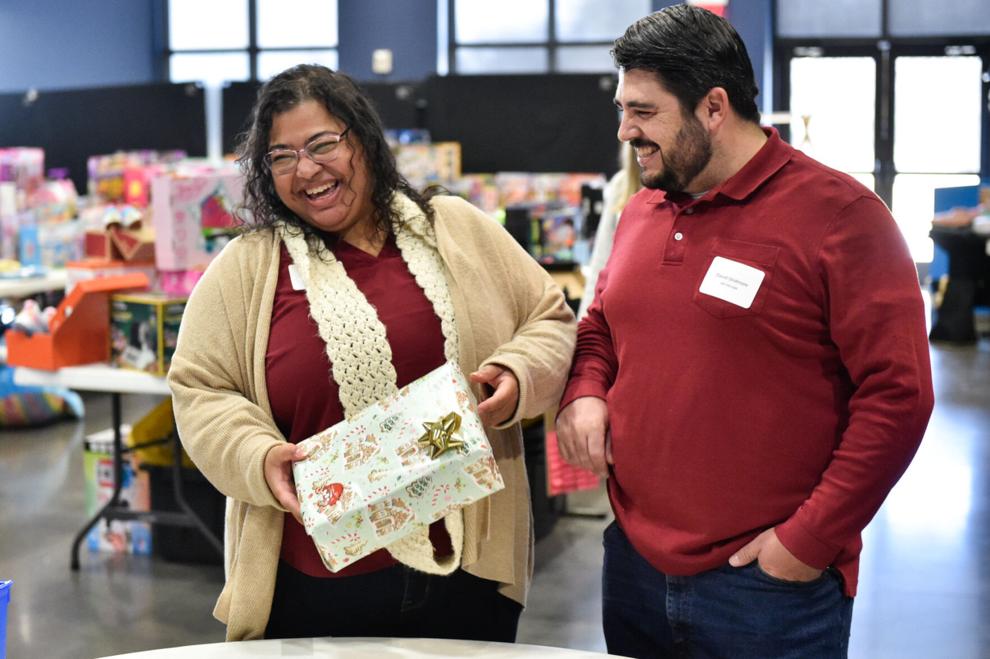 "When we've been given something, it feels good to see the joy in his face, but it hurts my heart a little bit to know I wasn't the one who got it for him," Skidmore said. "I'm thankful they did it this way."