It was a trip past a local Taco Bueno that caught Carl and Jane Finch's attention. They saw "a little cat head poking out of a dumpster," Finch said.
"Jane and I noticed a cat jumping out of a dumpster behind Taco Bueno," Finch said, recalling the cat the couple spotted a year and a half ago. "We'd noticed this black cat back there before. We started paying attention, and feeding them."
The little cat led the Finches to a discovery.
"We noticed her leaving, so we followed her to this storage place where she was living," Carl Finch said. "Sure enough, we found that she had four kittens."
The mama cat had a buddy, Carl Finch said — an orange tomcat the couple fell in love with. But the world is risky for feral cats, and the Finches said two kittens disappeared along with the orange cat.
"The orange cat, we think a coyote got him. We think a hawk got the kittens. It happens," he said.
Finch, who is best known as the co-founder of Denton's two-time Grammy-winning polka band Brave Combo, said their cat rescue project moved to the SPAN van parking lot.
"We found another mama cat with kittens in the SPAN van lot," Carl Finch said. "The parking lot butts up to a storage place, and we started going over to the SPAN lot to see if we could check the cats out. The problem was that we couldn't get in at night, because the lot is locked."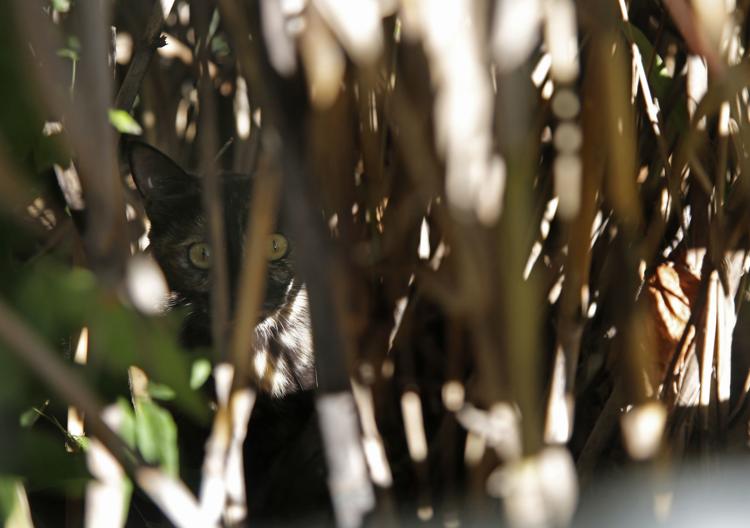 The Finches got to know the staff at SPAN of Denton County, an agency that provides transportation, nutrition and social services to older adults, people with disabilities, veterans and the general public. The agency and the Finches came to an agreement — the Finches started feeding the cats through the fence at night. They found a small colony of feral cats and gradually trapped them to be spayed and neutered.
The van lot at SPAN of Denton County is also where they learned about SPAN's Senior Paws program.
"SPAN does Meals on Wheels, which is government supported," Carl Finch said. "But they have this other program that feeds pets, but it's covered by donations."
Kristine Herrera, the senior service nutrition manager at SPAN, said Senior Paws started 12 years ago.
"About 12 years ago, we went out to do an assessment," Herrera said. "We saw food trays on the floor. We said, 'What is that?' Everyone told us, 'Well, I'm sharing my tray with my dog or my cat.'"
Herrera said Meals on Wheels delivers hot meals at noon to homebound seniors and residents with disabilities in Denton County, though the bulk of its Meals on Wheels is delivered in Denton. When it saw their recipients were sharing their meals with pets, the organization started Senior Paws.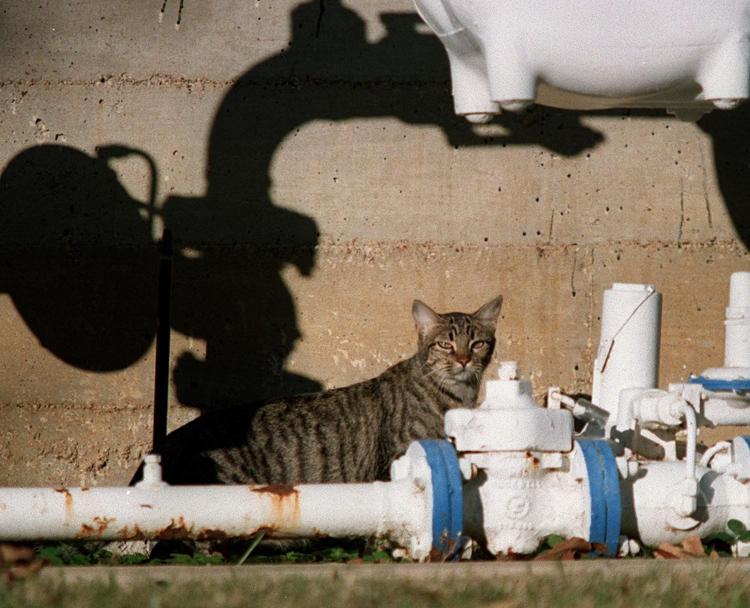 "Ever since then we've been delivering dog and cat food to residents we serve every third Saturday of the month," Herrera said.
The company prefers to buy the food and distributes to its recipients, but they accept donations of food.
"We take whatever we can get," she said. "This month we didn't get enough food, so we had to run out to buy $600 worth of food. There's no federal funding or city funding for this. We totally use donations."
The chance meeting over feral cats led to Senior Paws and Finch agreeing that Brave Combo would play a benefit show for the program. "Polka for Paws" will be from 4 to 7 p.m. Aug. 25 at Dan's Silverleaf, 103 Industrial St.
"I'm mainly just wanting people to know more about this program," Carl Finch said. "We get asked to play a lot of benefits and fundraisers. The problem with that is if people don't know who you are it doesn't matter who plays. The bands don't draw the people. The cause draws the people. The bands are the icing on the cake."
Herrera said SPAN hopes to apply for grants that could bring mobile veterinary services to pet owners who get Meals on Wheels.
"A lot of the people with pets really can't get out, and their animals don't get to the vet," she said. "But the pets are important to them. When we do assessments, we find that for a lot of the people getting Meals on Wheels, our volunteers are the only people they see. We have people tell us about depression, and they say their pets are really important to them. They say, 'If it weren't for Sparky, I don't know what I'd do.' For so many seniors, a pet is someone who relies on them."