People were trying to warn Denton police and other authorities about Isaac Warriner in the months leading up to the discovery of his mother's body, the Denton Record-Chronicle has learned.
A half-dozen of his former classmates from the University of North Texas said they noticed a clear decline in his mental status over the past couple of years.
Since the start of the year, three of them even called Denton police and Denton County MHMR to report Warriner showing disturbing and uncharacteristic behavior that left them deeply worried that he'd do something devastating.
"By my count, there's at least four calls to MHMR and DPD," former classmate Hannah Horick said. "I was furious when I found out how many there were and this had happened."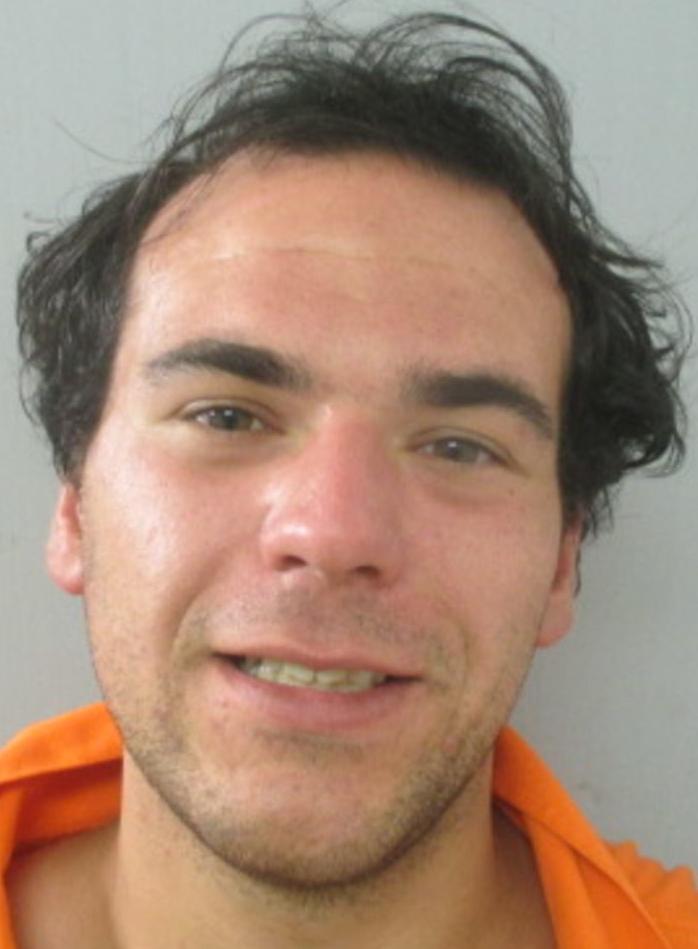 Even Sarah Warriner, the woman whose body was found abused this Sunday in their apartment, called the police last Tuesday on her son to report he got angry with her and they had a verbal altercation, police records show.
Police said Isaac Warriner wasn't at their apartment when they arrived. They told Sarah to call 911 if he returned, police said.
That call never came. And on Sunday night, Denton police found Sarah Warriner's body in the apartment. Her car was missing. Isaac, again, was nowhere to be found.
Isaac Warriner was still in the Love County Jail in Oklahoma as of late Wednesday afternoon. He was arrested Monday after allegedly leading police on a chase from Gainesville in his mother's car. He faces charges of abusing a corpse and tampering with evidence, filed by Denton police. Medical examiners have not determined a cause or manner of death.
Denton County Jail records show Isaac Warriner was jailed on charges of driving while intoxicated and possession of marijuana earlier this year. He was arrested by Corinth police for driving while intoxicated in December, records show.
Phyllis Finley, a spokeswoman for MHMR, declined to comment on this case. Denton County MHMR is a nonprofit agency that provides a range of mental health crisis services.
A Denton police spokeswoman said Wednesday evening that police were reviewing all records of calls and reports concerning Isaac Warriner.
The same day Sarah Warriner called the police on her son, Isaac Warriner sent a tweet that read, "For real does anyone care that I'm actively suicidal."
The next day, former classmate Abbey Gross reported this to Denton County MHMR, she said. She also told the woman who took her call that she observed cut marks on Isaac's arm. Gross said she and Isaac Warriner met at a local doughnut shop last Wednesday morning to catch up.
"He showed me his arm and it was covered in cuts," Gross said. "He told me he tried to kill himself the night before."
Gross said she was told MHMR would have a police officer do a welfare check on Isaac Warriner and to call back if things got worse.
"That's probably something that's worth following up on and not a quick checkup from the police," Gross said.
Many weeks prior to Gross' call, Denton police received another report about Isaac Warriner. Mia Muric, another former classmate who talked to Warriner on and off since college, told Denton police on March 13 that he needed to be checked on.
She had seen troubling Facebook posts wherein Warriner talked about feeling suicidal. And Muric met him at a coffee shop in Dallas a week earlier and felt so uncomfortable around her friend that she cut the meeting short. After seeing the posts, she called the police.
"The officer told me this was not the first time that [they've] tried to go over there," Muric said, adding the officer told her, "'No one answers the door.'"
A police report shows an officer knocked on the Warriners' door, but nobody answered. They left and filed a police report, police said.
"That's typical for that household," Muric recalls the officer saying.
And even before Muric alerted authorities, Denton County MHMR was told in mid-February by Horick, another UNT alumna, that somebody needed to check on Isaac Warriner.
He had shown up in Odessa for a visit earlier than he was expected.
"When he came out here, he was just so far from himself," Horick said. "He was having a really hard time reading social cues and carrying on a conversation in a way that was unusual."
She called MHMR, but because she did not know Isaac's address, she was told authorities could not make a welfare check, Horick said.
"There is no part of me that could ever imagine him hurting or much less killing a person," Horick said.
Horick, Gross, Muric and others who spoke to the Record-Chronicle about Isaac all feel like something more could have been done to prevent what has now occurred.
"I really feel a lot of this could have been evidence to a larger mental health issue and a larger welfare issue that was going on," Muric said.