U.S. Rep. Michael Burgess, R-Pilot Point, will not say whether he recognizes Joe Biden as the president-elect.
During a telephone interview Wednesday, Burgess said he was waiting until Congress formally counts the Electoral College vote on Jan. 6.
The Electoral College voted to elect Biden president on Monday, almost six weeks after voters cast ballots in the Nov. 3 general election.
When asked whether he recognizes Biden as the president-elect, Burgess said, "Well, we're going through the process, aren't we?"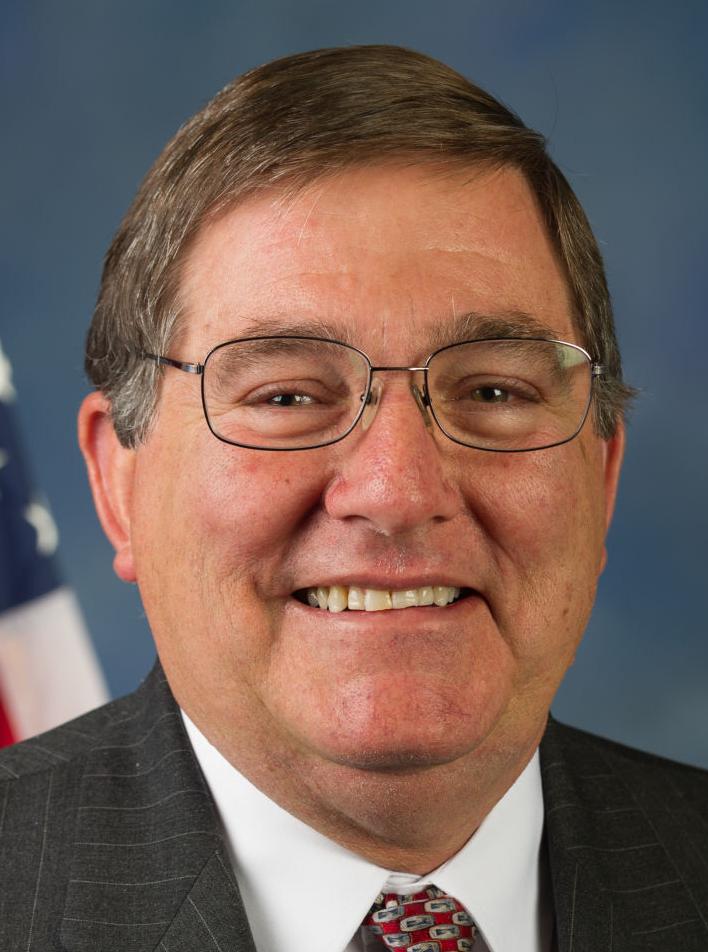 When asked if he had waited until Jan. 6 to make the same determination in previous presidential election years, Burgess said, "Honestly, I don't recall it ever being an issue before."
When pressed on what he meant by that, Burgess said he didn't recall any of his Democratic counterparts being asked similar questions on TV news stations when they were upset about the results of the 2016 presidential election that saw Republican Donald Trump win over Democrat Hillary Clinton.
Burgess said he finds it suspicious that Republicans across the state and country didn't lose seats in Congress in large numbers as some pollsters had predicted.
"It strikes me as an extremely unusual set of circumstances," he said.
Additionally, Burgess said he finds it strange Republicans did so well but that the Republican president didn't earn reelection.
Burgess himself earned reelection to the House District 26 seat on Nov. 3 with 60.6% of the vote against Democratic challenger Carol Iannuzzi. Burgess' district includes most of Denton County as well as portions of Tarrant County.
"I think you have to assess the facts as they exist," Burgess said Wednesday, "and 78% of Republicans in this country feel that there were some problems in the Nov. 3 election."
When asked for the source for that figure, a spokesperson for the congressman pointed to a Fox New poll conducted earlier this month. The poll showed 77% of Trump voters and 68% of Republicans thought the election "was stolen from Trump."
Overall, 36% of respondents told pollsters they thought the election was stolen from Trump, and 56% thought the president was weakening American democracy by contesting the election results in various states.
When asked if he thought signing onto an amicus brief with 125 other House Republicans and discussing thus-far unfounded allegations of election fraud on national television networks is detrimental to public trust in the election, Burgess said, "I don't know that I can speculate on that."
While he said he hadn't conducted a formal poll of his own, Burgess did speculate the percentage for Denton County Republicans who thought the election was fraudulent could be higher than 78%.
Jeanie Beal, publicity chair for the Denton County Republican Party, said every Republican voter she has spoken to believes there were voting irregularities in other states but were confident about the process in Texas and Denton County.
"I have spoken with at least 20 Republican voters from Denton County [who] believed our election process was clean and not prone to fraud," she said via email. "The general consensus is that the use of paper ballots provided significant security their votes were counted as cast."
Vaccine availability in Denton County
He speculated about several possible reasons, but he was clear he had "certainly expressed an opinion" to members of the Texas Health and Human Services as well as the Texas Department of State Health Services.
While it is a state determination for how those vaccines are distributed, Burgess said he has been very involved in lobbying on his district's behalf.
He said he was hopeful Denton County would be higher on the delivery schedule when Moderna vaccines begin shipping, which he speculated would happen within the next week or so.
A Federal Drug Administration panel endorsed the Moderna vaccine Thursday.
"The mere fact that we're having a discussion about this issue at this point in the pandemic is just absolutely astounding," Burgess said.
He recalled a bipartisan, members-only meeting toward the end of January with Dr. Anthony Fauci, who has been a White House pandemic adviser and task force member.
Burgess remembered Fauci estimating the development process for a potential vaccine.
"Under the best of circumstances, if everything goes perfectly correct, the minimum is 18 months," Burgess recalled Fauci saying.
As far as additional pandemic relief bills, Burgess pointed toward House Democrats having an "all-or-nothing approach" to their demands for what a relief bill should include.
Burgess also spoke remotely with the Denton Chamber of Commerce on Wednesday. He said he wants to explore plans to provide broadband coverage to parts of western Denton County and discussed his expectation that Congress would pass a funding bill by midnight Friday, among other issues.