This story was updated at 2:37 p.m.
A member of Guyer's cross country program died after a practice on Thursday morning at South Lakes Park, according to Julie Zwahr, a spokeswoman with Denton ISD.
The 17-year-old senior, identified by the district as Dylan Dorrell, was found unconscious and unresponsive in a restroom in the 500 block of Hobson Lane, per a press release from Denton police.
"I know that [Dorrell] completed the workout, and that's when unfortunate events happened," Zwahr said. "I think the police are still investigating, but they have assured us they don't suspect any foul play, or anything like that."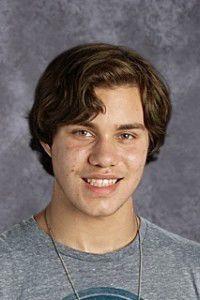 Denton Fire Rescue responded to the incident at 8:04 a.m. and transported Dorrell to a local hospital with CPR in progress.
He was pronounced dead at the hospital.
"We are heartbroken," Denton ISD athletic director Joey Florence said. "We send our prayers and condolences to the family."
Zwahr said Dorrell and the rest of the cross country team were participating in a normal workout. Cross country teams typically utilize parks to practice since there is more space to run.
"This is just really difficult during a time for the Class of 2021 that we know is already a challenging situation with their return to school," Zwahr said. "We really want to wrap our arms around this family and this school community at this time.
"This is just an unforeseen tragedy."
Crisis counselors were made available to the team at the scene and went with the team to the school. Zwahr said Dorrell had been in DISD for several years and has ties to Blanton Elementary and Harpool Middle School, as well as Guyer.
Guyer principal Shaun Perry sent a letter to the Guyer community addressing Dorrell's death. In his letter, Perry urges parents and guardians to check in on their children's wellbeing and listen closely to what they have to say.
"Tragedies of this magnitude are difficult to overcome, but the Guyer family has proven to be resilient time and time again, and we will support each other in dealing with this unexpected loss," Perry said in the letter.
On Thursday afternoon, Guyer cross country coach Jonathan Ponsonby tweeted out a link to a GoFundMe. The campaign, organized by Ponsonby, aims to raise $10,000 that will go toward Dorrell's family.
As of 7:05 p.m. Thursday, the campaign had surpassed its goal and raised $15,875 from 243 different donors.
Dorrell has a brother that is enrolled in DISD, and his mother is also an educator, according to Zwhar.
As a junior last year, Dorrell ran a 21:20.40 in the 5,000 meters at the District 5-6A meet, according to Athletic.net. That time was his season record.
"Our thoughts and prayers go out to the family, coaches, members of the cross country program and everyone affected by this tragedy," Guyer athletic coordinator and head football coach Rodney Webb said.