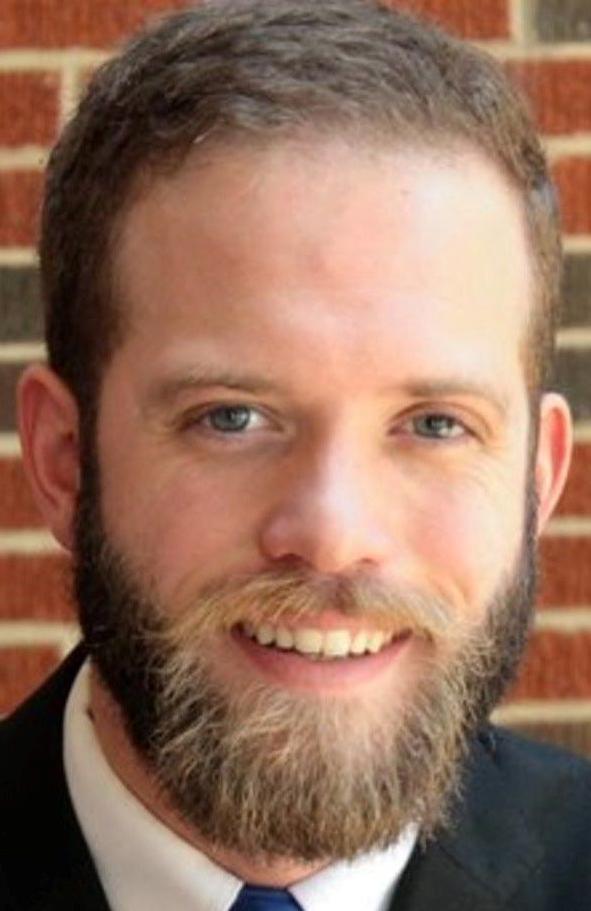 Denton is an undeniably unique town, with charms and quirks that make it an unforgettable place to be — but at the end of the day, it's our tight-knit community that makes it such an amazing place to stay. However, I've felt that District 3 has been inadequately represented on City Council for a long time. If we want a healthy local government, and council members that truly have our backs, then we have to make sure we're electing people who actually reflect this community.
Upon moving to Denton and studying at the University of North Texas, I never intended on running for public office.
Throughout my time here, I've worked for several local businesses. I've worked for UNT. I've worked as an educator for Denton ISD. I've done freelance contracting work around town. I've helped friends open their own businesses here. I've joined a few bands, and I've volunteered for several campaigns in North Texas. I can tell you firsthand that it's the people of this community that make our city so great. When I started this campaign, my first priority was to craft a platform around the ideas and concerns that came directly from the community.
We're projected to take in at least 60,000 more people by 2025. But we need to be sure that we address this in a proactive way, not in a reactive way. This is why we need to make sustainable infrastructure a priority and not an afterthought; preserving our green space, making our city more bikeable and walkable, and providing more composting options for businesses and residences can go a long way in decreasing our carbon footprint. This is why need to invest in truly affordable housing projects, while also keeping both existing residences and new residences safe from the negative health effects of living near gas wells.
We need to protect our small businesses and preserve our arts culture, because there's a certain uniqueness to Denton that we just can't afford to lose as we grow. Furthermore, over half of our community are renters, and yet about 90% of landlord-tenant disputes go in favor of the landlord. That's why I want to introduce an ordinance that increases transparency between tenants and their landlords in order to reduce unfair disputes. No one should have to worry about being evicted or taken advantage of simply because they do not know their rights.
Ultimately, this campaign is not about me. It's about us. It's about the future of our amazing city. Like many other Dentonites, I work paycheck to paycheck; I'm a renter, but I spend as much time as I can giving back to our community. I'm running because I know I can bring a distinctive voice from the next generation to the table and be the type of representative that reflects our incredible city. Together, we can ensure our council represents everyone, including students, renters and the working class.