There's an eye-popping logjam in the Elm Fork of the Trinity River, large enough that the U.S. Army Corps of Engineers may not be able to let nature take care of it.
"That is on corps property, and the lake manager is aware of it," said Randy Cephus, spokesman for the corps office in Fort Worth. "It's a big logjam that's interfering with the [river's] flow.
"They're getting a team to go out there to assess it," he added.
The collection of logs, brush and other flood debris is so large it can be seen from the U.S. Highway 380 bridge by passing motorists.
One of those passing motorists was Paul Hudak, a University of North Texas geography professor who specializes in water resources.
It was the largest debris field he has ever seen in 15 years of crossing the river, he said, adding that its appearance is disconcerting and "almost bizarre."
"I think a logjam formed this past spring from all the rainfall and runoff," Hudak wrote in an email. "Additional logs floated down the river and built up behind the initial jam."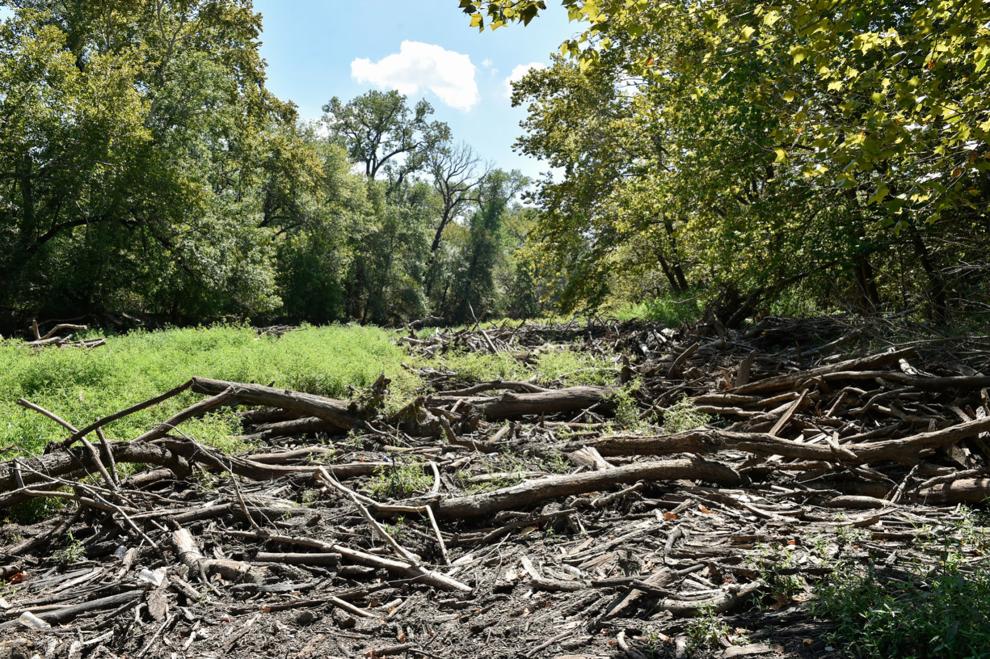 Grass and other brush are growing in and around the logs. While that could create new land in the river, Hudak said he didn't know how much of the river is flowing underneath the debris field.
The U.S. Army Corps of Engineers dammed the river to create Lewisville Lake and also dammed the Trinity River basin upstream to create Ray Roberts Lake. Both were built for flood control and to serve as public water supply sources.
The channel between the two lakes, known popularly as the Greenbelt, is about 12 miles long. It's not clear what, if anything, may be happening upstream in that fast-growing part of the county to affect the channel.
"Channels tend to build up sediment where they enter lakes, causing the river to take a shorter route naturally," Hudak said, adding that his research expertise doesn't include channel migration.
Either way, Hudak said clearing out the logjam would likely be a massive undertaking.
Cephus said he wasn't sure of any corps actions that would be taken at this point.
"They're [the lake manager] looking to see what they can do at their level," Cephus said.