The 2-year-old boy who went missing Tuesday afternoon was found dead the next morning inside a vehicle not far from his family's apartment, Denton police said. By Wednesday evening, several dozen people came to a vigil to mourn Sarbesh Gurung, in the parking lot where his body was found.
A resident got into their vehicle to head out and found the boy's body just after 6 a.m. Wednesday, Police Chief Frank Dixon said.
After nearly 17 hours of searching across a roughly 5-mile radius of apartment complexes and parked vehicles near the University of North Texas campus, the 2-year-old was found inside a parked SUV just yards away from where police set up a command center to conduct the search.
Dixon said Sarbesh's mother had a panic attack when authorities told her that her son was found dead. She was driven to a hospital.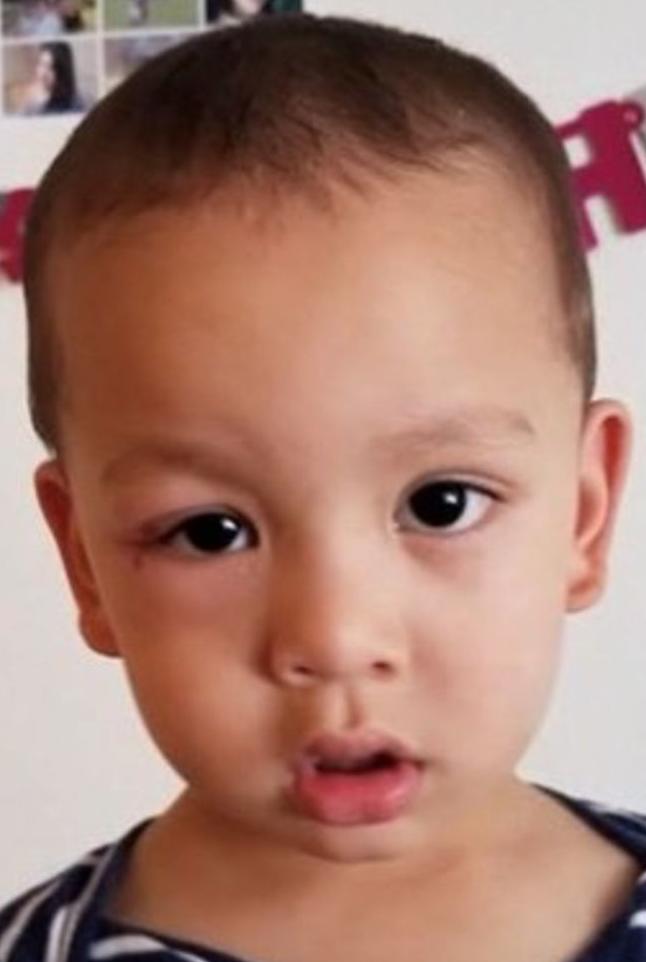 Dixon would not say where the vehicle was located, but he said it was in "pretty close proximity" to the family's apartment. News reports indicated the vehicle was parked two buildings away from the family's apartment.
Dixon said Wednesday morning the vehicle's owner is not suspected of having anything to do with the child's death. Dixon said there were no immediate signs of trauma to the boy's body, and the family that owns the vehicle would be interviewed by investigators.
Martha Holt and her husband are neighbors with Sarbesh's family in an apartment building in the 2400 block of West Prairie Street.
"I'd see him outside and talk to the mom," Holt said. "The little boy was always really friendly."
Holt helped with the search along with hundreds of other people, looking in cars, bushes and on porches.
"There [were] so many people looking for him," she said. "Why didn't we find him?"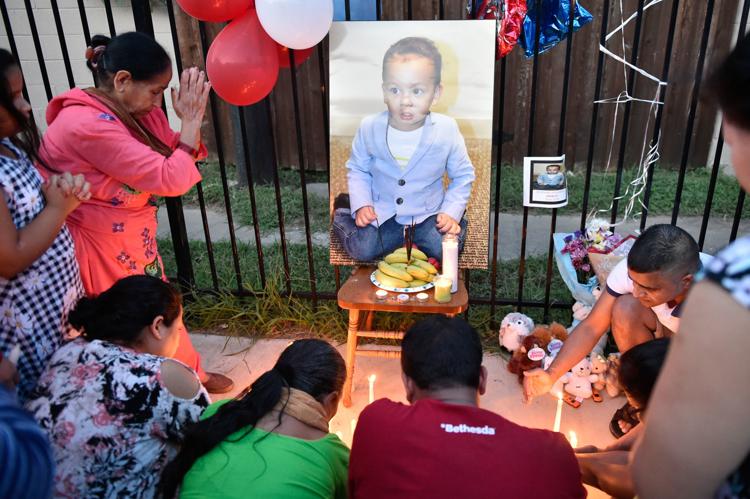 Sarbesh was reported missing at about 2 p.m. Tuesday. From there, hundreds of people went looking for the boy. Police officers, firefighters and residents were searching for him into the night Tuesday.
Around 40 people came to a vigil Wednesday evening, held in the parking lot where he was found in the 2400 block of West Prairie Street, to remember Sarbesh. A picture of him was propped up on a chair while mourners placed lit candles around it.
"I'd like to thank each and every one of you on behalf of the family," Giriraj Bhetwal, a friend of the family, said at the beginning of the vigil. "This is not the outcome we hoped for. Dad and Mom are still in shock — they could not make it here."
Attendees were handed out candles that they lit, then lined up to place them at the base of the chair that held a photo of Sarbesh. People huddled around the chair to block the candles from the wind.
"It is really tough and the mom broke down, but the dad, I think it's hitting him slowly," Bhetwal said. "Until the morning he was calm and collected, but now he is realizing that 'OK, this is it.'"
Bhetwal said he saw a change in Sanjay, Sarbesh's father, when they started calling funeral homes.
"I was shocked," Bhetwal said about his reaction to the news of what happened to Sarbesh. "I was here until 1 a.m. last night, and this morning whenever I heard that, I was shocked. I could not believe [it]."
During his remarks at the beginning of the vigil, Bhetwal said a memorial for Sarbesh will happen Saturday or Monday, depending on when the family gets his body from the medical examiner.
Holt said she talked to Sarbesh's mother, who was walking around her apartment's courtyard Wednesday morning.
"She just basically talked to me about she'd been up and she couldn't believe he was gone," Holt said. "We both talked about thinking someone abducted him.
"He was so close. He was right there. I don't know how long he'd been in that car. I don't know if it was from yesterday. I know we were looking in cars, the police were looking in cars."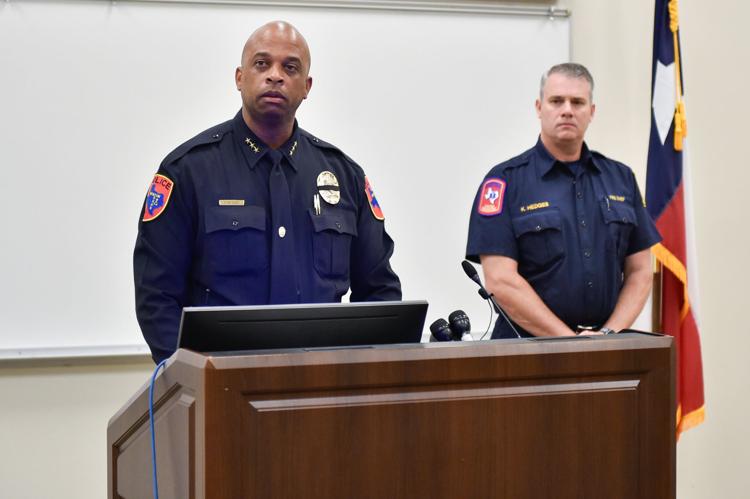 Dixon said he could not say definitively if the vehicle Sarbesh was found it was searched during Tuesday's multiple searches.
"Can we conclusively say that someone went and checked every door handle of every vehicle out there?" Dixon said. "Obviously, we can't say that."
Sarbesh's mother told Holt on Wednesday that he loved getting in cars.
"You just think, 'Why didn't I look there?'" Holt said. "It was right there. And you know it was a white SUV just like the one they have. When I saw that this morning I thought, 'Oh, he might have thought that was his car.'"
She said the family had just gotten their white SUV.
"I remember about a month or so ago we parked next to it and they got out and I said, 'Oh, that's a beautiful car,'" Holt said. "She said thank you and they were really proud of it."
Martha Holt and her husband, Robert, said they have lost track of their kids before.
"Everybody that's a parent, at one time or another, they have lost track of their child," Robert Holt said. "And it's terrifying."
He said he and his wife have grandchildren around Sarbesh's age.
"You turn your back on them and they're gone," he said. "I don't understand how they can do it."
Rodney Taylor, who lives at the nearby Crossing Apartments for two years, said he helped with the search for Sarbesh, whom he had seen a couple times playing.
"It's kind of crazy how we were all looking around, looking through windows of the cars and looking through alleys and things, and ... that he was so close," he said.
"It could have been anyone's kid," Taylor said.
Carlos Valdez, who also lives at the Crossing Apartments, called the situation "horrifying" and "tragic."
"I felt really sorry for the family," he said. "Nothing you say really can alleviate that pain, but I hope they get better."
Martha Holt said Sarbesh's mother spoke about her son's joyful personality.
"This morning she was just talking about him and how sweet he was and his personality," Holt said Wednesday. "Just talking about how he was so friendly and happy and laughed all the time and that's exactly like he was. And then she says, 'I just can't believe he's not here. I just keep thinking I [will] see him.'"