Krum police last week used security camera footage from a Mexican restaurant and a bank to track down Jesus Acevedo, the man police say struck a 13-year-old girl before driving from the scene.
Responding to a public information request, the Krum Police Department released on Wednesday morning the probable cause affidavit leading to Acevedo's arrest, offering more details about the man's arrest the day after he allegedly struck the girl and sent her to a Fort Worth hospital in a helicopter.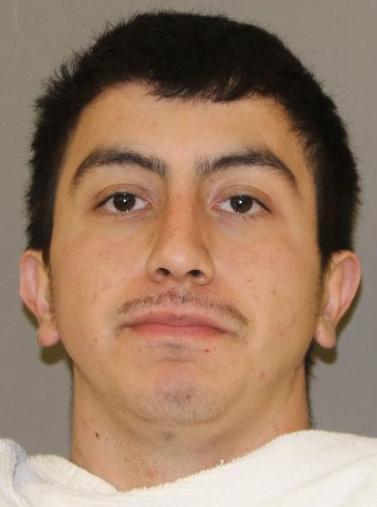 Acevedo, who is charged with accident involving personal injury or death, was still in the Denton County Jail on Wednesday. His bail was set at $75,000.
When Krum police found Acevedo's vehicle, he was interviewed and told the police he knew he had hit something in his vehicle but thought it was an "owl or bird" and kept driving, according to the probable cause affidavit.
At the crash scene, in the 1500 block of East McCart Street in Krum, an officer found a piece of plastic from a vehicle, police said. It was maroon. Witnesses described the suspect vehicle as a "dark red or brown" SUV or pickup. Police said an officer looked at security footage from the nearby Miguelito's Mexican Restaurant that showed a maroon Ford Expedition.
The next day, an officer looked at footage from the First United Bank & Trust in the 900 block of McCart Street. Police said a maroon SUV is seen pulling into the bank parking lot between 9:30 and 9:45 p.m. on the night of the accident, the affidavit shows. Police said Acevedo is seen checking the front of his vehicle and checking the balance of a card on the ATM.
Krum police said an officer and Police Chief Terry Hargis searched the area and eventually found a maroon Ford Expedition parked at a residence. The police said pieces of the vehicle's front grille were missing. The piece found at the scene matched the damage, police said.
Police talked to Acevedo and informed him that he had struck the 13-year-old. The affidavit shows that Acevedo denied knowing he had struck the girl.
Britt Warner, a close family friend, said the girl was still in a Fort Worth hospital Wednesday. She has undergone two surgeries and remains intubated. Warner said the girl has a long road of recovery ahead of her and is not expected to leave the hospital in the near future.