Hanging onto old files apparently didn't spark joy for long-ago bureaucrats and office holders in charge of Denton County's criminal justice system.
Misdemeanor crime records before 1955? Destroyed. Old Pilot Point city jail records? Water damaged beyond repair. County jail records — or any records at all — from the Denton County Sheriff's Office before 1930? Gone.
A University of North Texas graduate student discovered the losses as she researched the lynching of four people in Denton County in 1921 and 1922. Micah Crittenden's research plan was simple: use old criminal justice records to identify one or more of the victims.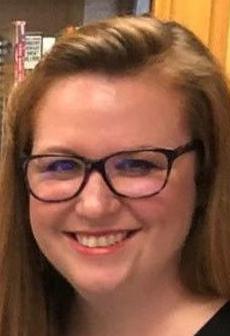 Other researchers at the Equal Justice Initiative found Denton County's lynching incidents in old newspapers — part of their work building the National Memorial for Peace and Justice in Montgomery, Alabama. The two unknown Denton County victims from 1922 became part of that memorial which remembers more than 4,400 lynching victims nationwide.
Crittenden hoped to find a trail by starting with a list of people who'd been held in the Denton County Jail. But that hope faded fast. The District Clerk's office has been digitizing felony court records from that era, which helps democratize access. But the sheriff's office, which runs the county jail, apparently kept nothing from back then.
"I asked for records of inmates in jail from Emancipation [1863] until 1930, but they didn't exist," Crittenden said. "Then I asked for literally any other records prior to 1930 — anything to piece together the county's justice system in the early 20th century."
She still came away empty handed.
"Why make the records if we aren't going to keep them?" she said, adding that Denton County's problems weren't unique.
For example, the Texas State Library and Archives Commission holds many historic records for the state's criminal justice system. But their collection has gaps, too. For example, the commission's collection of death row historical files begins in 1923. That year, the electric chair was authorized, and legally sanctioned executions by hanging ended. The death row records collection continues through 1983. Then, gaps emerge in the collection.
The archives also hold service records for the Texas Rangers, but those, too, have gaps from 1836-1935.
In the county's case, elected officials remain the legal custodian of older records from their offices, but little-used documents are sent to the county's Records Management office for permanent storage, which is required by law. According to the Records Management website, some of the available criminal justice records available at the county level include criminal misdemeanor court records, felony district court records, traffic and truant offenses from the justice courts, sheriff reports and jail/inmate information.
Holly Dolan, the county's records preservation manager, did not return multiple calls and a personal visit requesting information about the collection, emailing a prepared statement instead.
The office doesn't release records without prior authorization of whichever elected officeholder is the official custodian, and because of that "the majority of our customers are internal — departments who are requesting records from our storage in order to fulfill a request made to their office," Dolan wrote in the statement.
The Texas Legislature has weighed in over the years and now requires state agencies and local governments to retain records according to prescribed schedules. Some records must be kept for a decade or so; others must be archived. Each state agency is also required to determine which records are "vital." Vital means those records essential to the business of the organization, including establishing its financial and legal positions. Records that preserve the rights of employees and citizens, such as birth, marriage and death records, are also considered vital records.
The city government has stepped up its records retention and access by establishing a municipal archive at Emily Fowler Public Library. A small collection of law enforcement reports have been archived as part of the city secretary records, according to archivist Matthew Davis.
That part of the collection is not yet digitized.
"They list citations mostly," Davis said in an email, adding that he also believed the records occasionally note an arrest. "They're essentially a 1930s and '40s version of a modern-day spreadsheet."
The city secretary and city attorney are working on a new records management policy for city departments, including reviewing what's appropriate for the archives, Davis said. As a result, he hasn't approached the police department about putting other materials in the archives.
"I know they really want a museum of their own similar to the one at the Central Fire Department so they'd probably be reluctant to give me anything," Davis said.
Records of criminal violations that incur only a fine need not be retained past six months; everything else must be retained for 75 years as mandated by the state, Davis said.
Crittenden will able to finish her thesis, but she said she was concerned about policies that limit press access to criminal justice records when cases are active and allows them to be destroyed after a certain period.
"I understand the need for privacy," Crittenden said, pointing to the compromise that the federal government has worked out with the U.S. Census. Those records become public after 70 years and are retained, in large part because they are invaluable to researchers. "[Destroying public records] is problematic for lots of reasons."
Historians need the underlying information to do their analysis, and that can include historic analysis of our law enforcement system, she said.
"It's the people's justice system," she said.