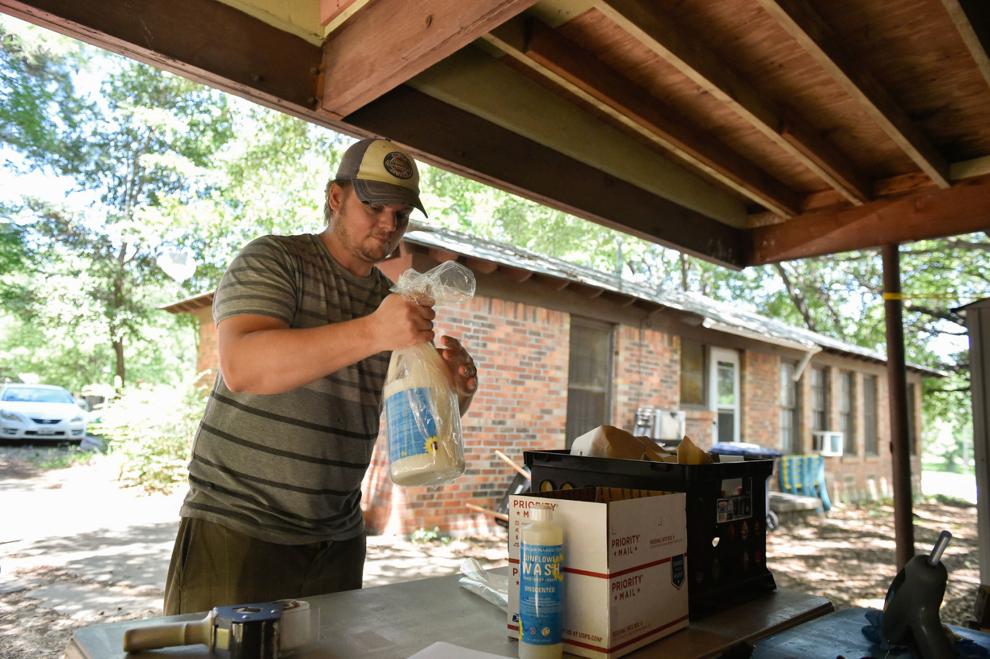 Lion Bear Naked Soap Co., a Denton-born toxin-free cleaner and soap maker, has won over consumers in small pockets across the country. Now, it's looking to expand to the Dallas-Fort Worth area.
Companies like these get clientele from a niche market. People, wherever they may live, who are looking to buy nontoxic soap and other cleaners can find them. Many find Lion Bear Naked Soap products on the Environmental Working Group's website. The green group ranks products based on how safe they are for people. And the Denton company has among the highest marks for being devoid of harmful toxins.
But the owners, Jason and Alex Schreiber, want the company to be more embedded in North Texas. They want people here to know about Lion Bear a little better than they do. Outside of interactions at various farmers markets around the Dallas-Fort Worth area, North Texans look right over the company, and the Schreibers want green-friendly consumers to think of Lion Bear Naked Soap when they're looking for cleaning products.
"We're on an island out here in Texas, by ourselves, as far as soaps and cleaners go," Jason Schreiber said. "There just aren't that many clean-cleaner options in this area."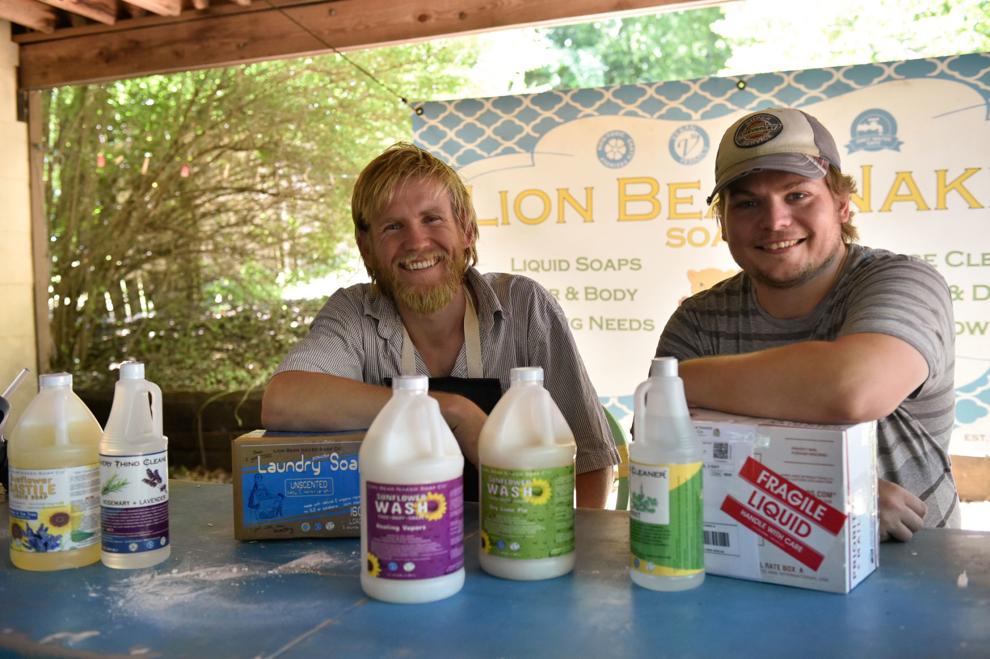 The company got going when the Schreibers started doing some experimenting a few years ago. Alex Schreiber has a chemistry degree from Texas Woman's University, and her and her husband have put it to the test. Go ahead and call them the Denton Breaking Bad of toxin-free soaps. They do all of the mixing from their Denton home, near the TWU campus, and much of the work happens outside under their carport. They store the products in a small shed.
In terms of environmental impact, nothing toxic goes into their products, and nothing toxic is used in production. With that, nothing toxic — except for anything already in the water — goes down the drain.
"The only thing that leaves here is cardboard boxes," Jason Schreiber said.
The Denton community's reputation as an eco-friendly town checks out with Lion Bear Naked Soap, according to Jason Schreiber and his employee Chris Klabunde. They said people in town are up to speed on the latest trends and developments in the clean-soap industry, so people in town aren't afraid to give tough and critical suggestions for the products.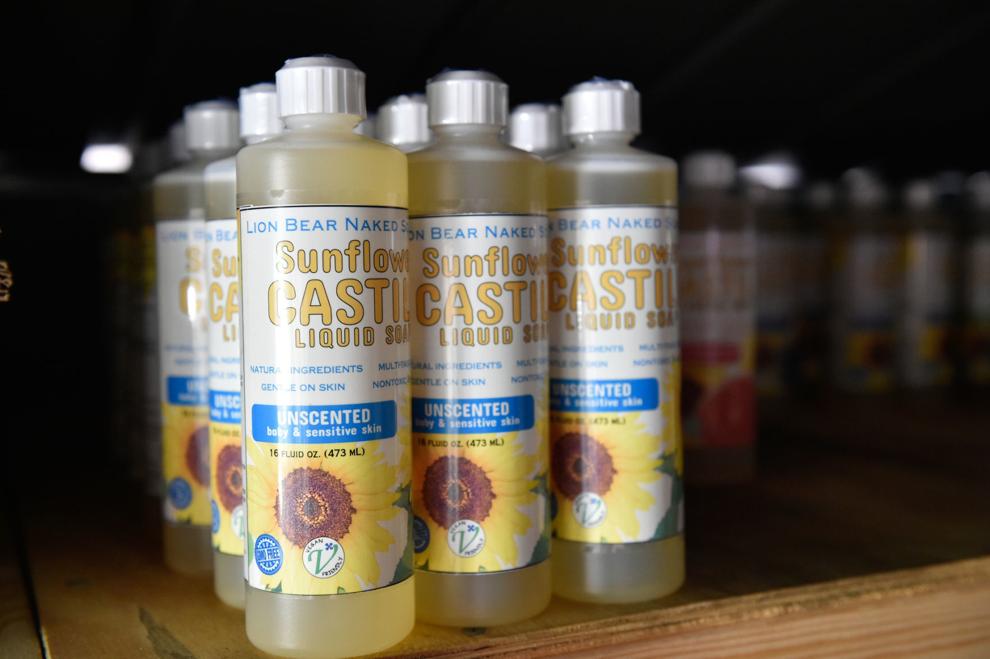 "The community support here is and has been the keystone to making this company operate," Jason Schreiber said. "Every comment I get, or every concern I get, I see if we can change the company to match them. And I've done that from day one at the farmers market. What can we change to make it work?"
With the hiring of Klabunde as their first employee, the Schreibers are now looking to move into an actual facility. Jason Schreiber said they want a solar-powered factory space, which will enable them to produce more and continue its expansion, and also achieve certain Food and Drug Administration and other certifications.
"Doing everything under the carport, in the weather and everything, is good for now," he said.