A party at Edith Clark's Normal Street house was decorated with a magical combination of flowers, ferns and Japanese lanterns. Refreshments included ice cream, a rare treat in 1919. She was the dean of women at North Texas State Normal School, now the University of North Texas.
The granddaughter of a Mississippi governor, Clark's parents met while her father was a Civil War prisoner of war. Her mother was the first regent of the Texas Daughters of the American Revolution. Edith grew up on the University of Texas campus in Austin, where her father, a judge and business manager, helped UT grow from 150 to 5,000 students.
His daughter would do the same thing for the Normal.
While earning bachelor's and master's degrees at UT, Clark edited the yearbook and was named a "Beauty." After teaching high school, she joined the North Texas State Normal School faculty in 1902. She said, "I came as the baby of the faculty and stayed to become the grandmother of it."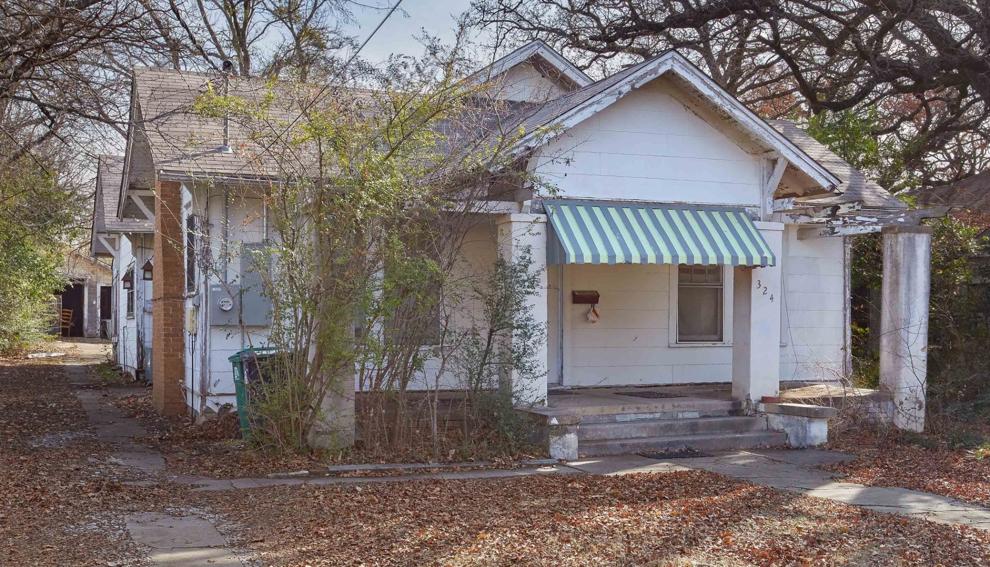 In 1902, Clark organized the Mary Arden Club, a women's literary society. The group grew from 50 to 100 "Marys," performing Shakespeare on the campus lawn. An early Arden Club activity was an oyster supper at professor Curvier Lipscomb's Oak Street home. The women built and paid for a lodge on Avenue A, the first of its kind in Texas.
Denton's first Victrola donated to North Texas by Clark was carted around campus to allow students to hear classical music. She was so loved that the 1916 yearbook was dedicated to her.
After teaching English and serving as librarian, school President William Herschel Bruce promoted Clark to dean of women in 1918. She later recalled "Dr. Bruce just told me, you be the dean of women, and you were!" She stressed standards and personal contact with students who sought her advice. Clark's home on Normal Street was always open to her "girls." The loyalty she fostered motivated students to send their children to North Texas.
Clark improved housing by reaching out to boarding house landladies to help them understand students' needs. She was the driving force behind the construction of the college's first six dormitories.
Clark edited the journal that became the Avesta. Clark taught Sunday school and was a charter member of the American Association of University Women. After women got the right to vote, she was the organizing president of Denton's League of Women Voters.
A 1944 Campus Chat article praised Clark for guiding women through two world wars, from one-horse buggies and prim shirtwaists to speedy convertibles and sloppy Joe sweaters.
Clark's humor was legendary. She often said, "I deny the allegation and defy the alligator." She pranked the dean of men by answering his phone. When asked to say grace at a dinner party, she implored, "Oh Lord, this is Miss Clark."
After a man at a state convention spoke long past the time allotted for her speech, she read the crowd's frustration, stood up, blew a kiss and said, "Come up and see us sometime," and sat down to thunderous applause.
Clark's influence extended statewide. She organized the Texas Association of Deans, serving as the group's president for five years, serving twice on the Executive Committee of the Texas State Teachers' Association.
After 26 years of service as dean of women, Clark retired in 1944. Her 90th birthday in 1964 was held in the Marquis Hall's Crystal Room, the setting for many Arden Club formal occasions.
Clark died shortly after that; she's buried beside her parents in Austin's Oakwood-Beth Israel Cemetery. Clark Hall was built and named in her honor later that year; it's still the only campus building named for a woman.
Her house on Normal Street stood for more than 100 years, until last week; it was being demolished by out-of-town investors who plan to build a high-rise apartment.