Cuvier Lipscomb got his early medical training the hard way, providing surgical assistance for wounded Civil War soldiers. The sandy, red-haired veteran became one of Denton's most respected early physicians.
When Civil War turned Middletown, Mississippi, into a ghost town, 21-year-old Cuvier helped his parents, Dr. Dabney and Millicent Lipscomb, move to Tarrant County. He enlisted in the Confederate 7th Texas Infantry in Marshall under the command of his cousin, Maj. Khleber Van Zandt. Cuvier battled at Shiloh, Tennessee, witnessed the first gunboat siege in Vicksburg, Mississippi, and fought in the hotbed of the Civil War, in Chickamauga, Chattanooga, Jonesboro and Atlanta.
After each battle, Pvt. Lipscomb gained practical medical training assisting surgeons. Two years later, acting surgeon J.R. Crain recommended Cuvier's promotion to hospital steward, the Civil War equivalent of a nursing supervisor. Cuvier completed military service in Howard's Grove Hospital in Richmond, Virginia. While performing steward duties, Cuvier lectured for $28 per month and graduated from the Medical College of Virginia with the class of 1865.
Cuvier opened a medical practice in Birdville, Texas. In 1866, the 26-year-old married 20-year-old Mary Ann Walden from Arkansas.
The Lipscombs moved to Denton in 1870, and his practice became a household name. Cuvier maintained memberships in the Christian Church, Masons, the International Order of Odd Fellows and served as the surgeon for the Missouri, Kansas and Texas Railway.
Cuvier practiced medicine in a drug store at present-day 121 N. Locust St., near the northeast corner of the Square. He partnered with J.R. Burton in an enterprise eventually managed by son Legrand, who became a druggist.
Mary Ann Lipscomb presented Cuvier with 12 sons. Her unexpected death at age 43 left him to care for eight sons between the ages of 1 and 16. Cuvier's closest friend, William Bowen Gregg, died a few months later, leaving him as guardian for three children between the ages of 1 and 5. The Mounts and Greggs, two of Denton's prominent early families, united in grief and a romance developed between widower and widow. James Martin officiated what must have been a joyous 1890 wedding between 50-year-old Cuvier and 24-year-old Emily Belle Mounts.
While tending Denton's sick and dying, Cuvier faced his own losses. Only six of 12 sons from his marriage to Mary Ann survived childhood. Thomas died just before his second birthday in 1870. Four months later, twin boys died at birth. Two-year-old Burton died in 1880. His wife's death was followed by William, age 19, and LB, age 13, in 1890.
Emily Belle and Cuvier's 25-year marriage produced two more children, Cuvier Jr. and Emma Belle. Emily Belle was president of the Ariel Club and the Denton Women's Federation.
Joseph Priestley Lipscomb, one of Cuvier's 17 children, became a respected ear, nose and throat specialist practicing on the south side of the Square. The house at 918 W. Oak St. was his wife's wedding present.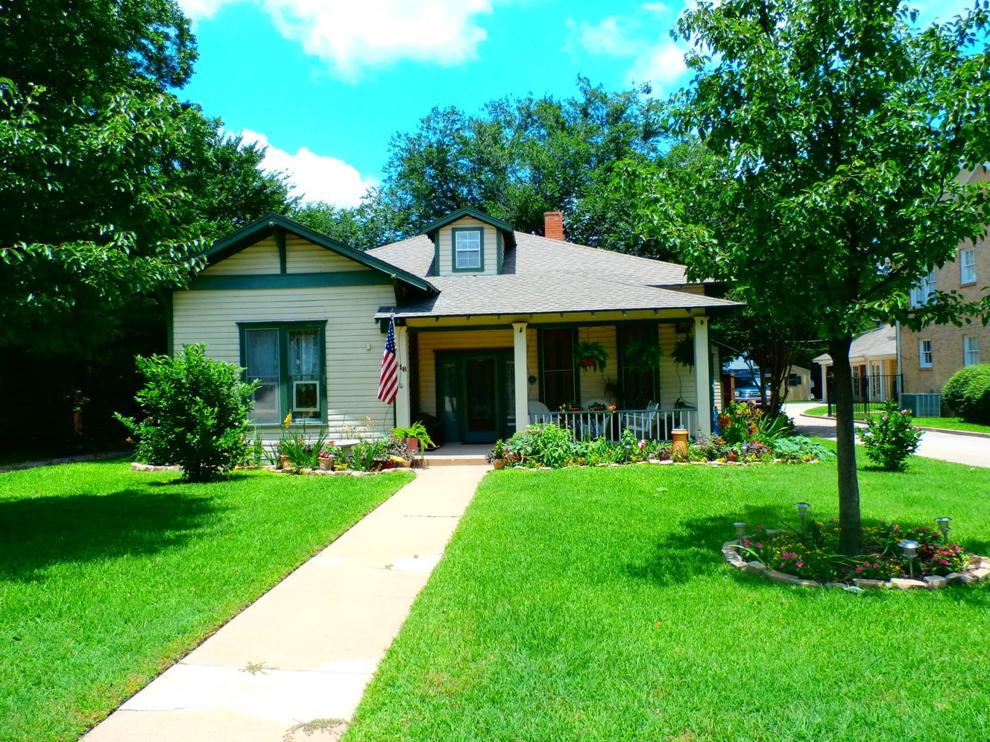 Cuvier Lipscomb died in Denton in 1915 at age 73. Emily Belle Mounts Lipscomb died in Dallas in 1957 at age 91. They're both buried at Denton's I.O.O.F. Cemetery.
Their house, built in 1885 at 802 W. Oak St., served the family until 1970, when the city quietly rezoned Oak Street. Controversy erupted with its demolition and replacement by apartments that didn't fit the historic neighborhood, the event that led to Denton's Oak-Hickory Historic District. Fortunately, other Lipscomb family homes survive and will qualify for Denton's proposed National Register District.