Jason Lee Van Dyke, the Cross Roads attorney who earlier this year filed a $100 million lawsuit claiming he lost work because a man claimed Van Dyke was involved with white supremacist groups, was arrested Friday by Oak Point police on a charge of making a false police report, Denton County Jail records show.
He was arrested after police claimed his Sept. 13 burglary report, which stated three of his guns and other items were stolen from his truck, was false. Van Dyke was booked into Denton County Jail on Friday and posted bail later that day, records show.
Van Dyke said in the original report that he learned the weapons and other items were missing when he observed someone in the vehicle and came outside. An arrest affidavit shows Van Dyke's roommate offered a differing account of when the weapons came up missing.
Van Dyke later told police his version of the burglary was supported by text messages to the roommate, who according to the affidavit had no such messages on his phone.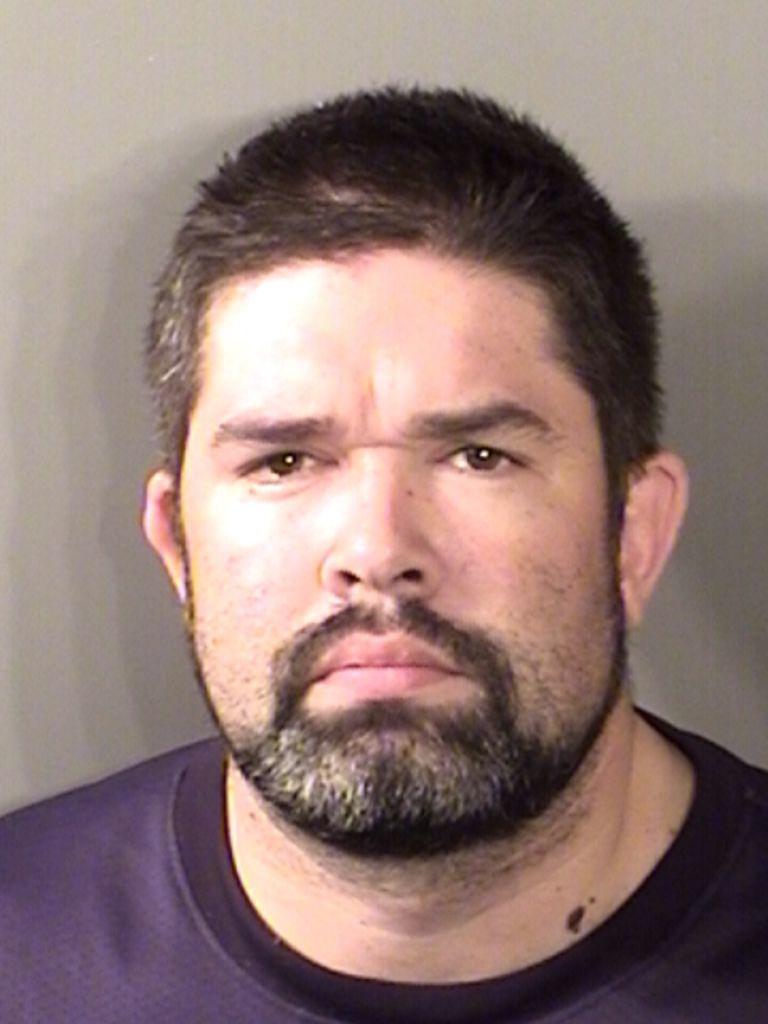 Van Dyke has said he represents the group Proud Boys, which was formed during the 2016 presidential election and is designated by the Southern Poverty Law Center as a hate group known for its nationalistic, anti-Muslim and anti-women opinions. The group helped plan the violent Unite the Right white supremacists rally in Charlottesville, Virginia, in 2017, the law center has said.
The Denton County attorney's arrest on Friday attracted national news media attention. Van Dyke has become a familiar face in news stories for writing posts on far-right blog websites and for his comments on social media sites. Stories about him often feature him wearing a red "Make America Great Again" hat made popular by President Donald Trump.
The Huffington Post reported last year that Van Dyke got kicked off Twitter for using the N-word and making threats to other Twitter users.
The Daily Beast, which first reported Van Dyke's arrest Tuesday, wrote that he denied ever making blog posts for the white supremacist website Stormfront, and the news website reported that in 2014 he tweeted a photo of himself holding a noose, with a racist remark toward black people.
In his lawsuit from earlier this year, Van Dyke said 52-year-old retiree Tom Retzlaff's public criticism of Van Dyke's alleged affiliation with white supremacist groups had cost him two job opportunities.
One of those jobs was as a felony prosecutor for the Victoria County District Attorney's Office.
The lawsuit claims the district attorney's office rescinded a job offer after learning from Retzlaff that Van Dyke had a problematic online history.
Van Dyke, who from the ongoing lawsuit wants a restraining order against Retzlaff and damages of at least $100 million, said Retzlaff got him fired from another job, at a private law firm, after Retzlaff sent repeated accusatory emails to partners at the firm.
As of June 20, Van Dyke is no longer accepting new clients, according to the State Bar of Texas. He is eligible to practice law in Texas, but his State Bar card is designated as retired.
He could not be reached for comment as of early Wednesday afternoon.