SAN JOSE, Calif. — A lawsuit filed against tech giant Apple Inc., involving the death of a 5-year-old Cross Roads girl on Christmas Eve 2014, was heard Tuesday in a California appellate court after a lower court dismissed the case more than a year ago.
Moriah Modisette was sitting in the rear seat of her family's Toyota Camry the afternoon of Dec. 24, when traffic slowed to a crawl in the southbound lanes of Interstate 35W just south of Denton because of a traffic stop ahead of them conducted by the Texas Highway Patrol. Also in the car were Moriah's parents, James and Bethany, and Moriah's older sister, Isabella.
As the Modisettes sat in traffic, their car was hit by a Toyota 4Runner driven by Garrett Wilhelm, now 27, of Keller, police said. Three of the Modisettes survived the crash with injuries, but Moriah's would be fatal. Denton first responders arrived and Moriah was airlifted to Cook Children's Medical Center in Fort Worth, where she later died.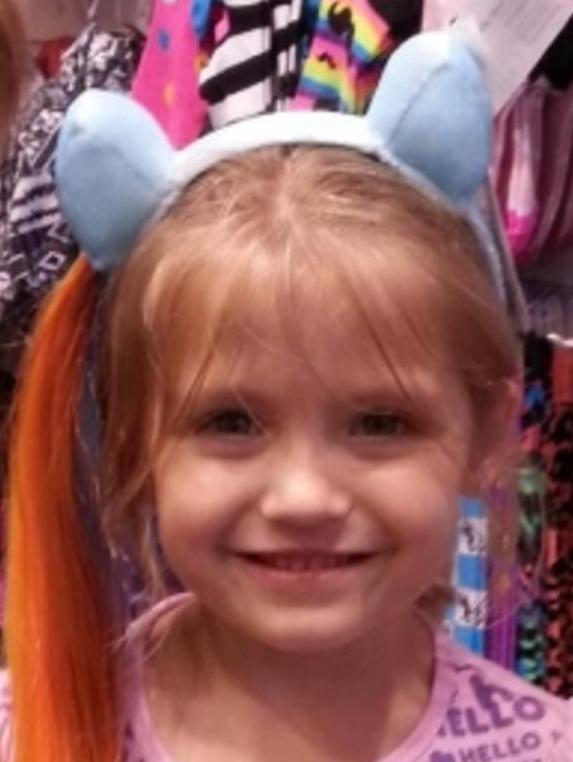 Wilhelm, investigators allege, had been distracted by FaceTime — an iPhone video chatting app similar to Skype — on his iPhone 6 Plus when he crashed his 4Runner at 65 mph into the left side of the family's Camry. He was indicted on a charge of manslaughter in 2015 and his trial, after a fifth delay, has been moved to June 3 in Denton County.
The Modisettes sued Apple in December 2016, claiming in a civil lawsuit that the California-based company should be held liable in the death of their daughter, because of Apple's "wrongful failure to install and implement the safer, alternative design" of the iPhone, which they say had a safety feature to disable the video-chatting app — technology for which Apple sought a patent in 2008 and received in 2014.
The lawsuit was dismissed after a civil trial in May 2017 and ruled in favor of Apple.
The case, however, could find new life in California's appellate courts after a panel of three judges heard oral arguments for an appeal of the previous court's ruling Tuesday morning in the Santa Clara County 6th District Court of Appeals.
Gregory Love of Texas-based Love Law Firm, representing the Modisettes, argued Apple should be held liable for the death of the family's daughter, again claiming a lack of responsibility by the trillion-dollar company to dutifully prevent misuse of its iPhone and apps, such as FaceTime.
"Apple has already invented the solution," Love told the three-judge panel. "It's a matter of programming."
Love argued Apple's liability in the Modisettes' injuries and Moriah's death from the accident was because of the iPhone's addictive nature, saying the smartphones supply manual, cognitive and visual distractions to drivers. He stressed that driving while using FaceTime, or driving while actively using an iPhone, "is the equivalent [of], and can be worse than, drunk driving."
"All distractions are not created equal," he said. "And that's the issue."
The matters of fast-food and cigarette addiction, and their lawful precedents in the U.S. courts, were used as examples of correlation in this case. But Love argued that the advancement of Apple's technology, and the way iPhones are now ingrained into daily use, far outweighs the sorts of distractions and potential dangers involved in eating a cheeseburger or smoking a cigarette while driving.
But why, asked Justice Adrienne Grover, should this be addressed by law and not just a mistake of the driver?
The issue, Love urged in court, is that Apple designed technology that is now "embedded in our lives," designed to be used anywhere and everywhere, without proper precautions against tragic misuse, like in the case of distracted-driver Wilhelm. He also argued that Wilhelm's behavior during the crash in 2014 was not uncommon or necessarily illegal, because a handheld-device ban was not passed in Texas until years later.
Apple, a company lauded for its innovations, should have stepped in to prevent the negligent misuse, Love said.
"If that conduct is foreseeable, that shows causation," he said. "It was foreseeable, expressly foreseeable."
For this case specifically, one Love said is one of first impression — or first of its kind — the court should consider the lives of innocent bystanders affected by the advancement in technology.
After Love rested his argument, Christopher Chorba, of Los Angeles-based law firm Gibson Dunn, pushed back as Apple's representation.
"The duty still rests with the driver to use reasonable care," Chorba said,
The court wanted to know what Chorba made of the allegations of explicit addiction to Apple's iPhone in this case, and he argued there ought to be no further consideration of the issue.
"There's no need for further discovering this case," he said. "There's nothing here to suggest that the iPhone was designed to be misused."
Love closed the hearing after Chorba's round of questioning, saying, "I would suggest the court consider the scope of [Apple's] duty."
Afterward, Chorba did not wish to answer any further questions, and instead directed further inquiries to Apple's communication team.
Love stuck around to add his perspective on the hearing, calling the appeal process an "uphill battle." He said the endgame of this case is to receive compensation for the losses and damages experienced by the Modisettes.
He expressed hope the court might see it their way, unlike the previous trial court he said did not "adequately" review all aspects of the case.
"If they apply the law as it stands, they will rule in our favor," Love said.
During the hearing, judges brought up the idea that if this case were to reach another trial, and that trial ruled in favor of the Modisettes, that "the floodgates" might open for litigation against Apple and other tech companies with services and products similar to the iPhone and FaceTime.
They were asking about the future of technology, as it could be affected by this first-impression case.
"It wouldn't be a flood," Love said. "More like a trickle."
The court has 90 days to issue its opinion, after which either side can still choose to have the California Supreme Court review, and possibly overturn, the issued opinion.
Love said he believes Apple will likely appeal if the court decides to take their case back to trial. And if the court rules in favor of Apple, he said he has committed to continue the fight for a retrial.